HUSQVARNA R 214T+combi 103
3850,00 € Incl. vat.
Powerful Rider with twin-cylinder engine with optional 94 or 103 cm Combi cutting decks, offering first-class BioClip® and rear ejection cutting. Suitable for home- and landowners who require extra high efficiency, ease of use, superior manoeuvrability and a truly enjoyable ride. The articulated steering system and front-mounted cutting deck means intuitive operation, excellent mowing accessibility and great overview of your working area. Pedal-operated hydrostatic transmission, easy-access controls and automatic blade engagement, makes mowing a pleasure. The cutting deck is easily tilted up into service position for easy cleaning after mowing. This Rider can do so much more than cutting your lawn. Thanks to attachments such as snow blade, trailer, moss rake and spreader, it can maintain your garden all year round.
Motor/engine manufacturer:Briggs & Stratton
Net power at preset rpm:3100 rpm
Cutting methods:BioClip®/Rear discharge
Cutting width, min-max:94-103 cm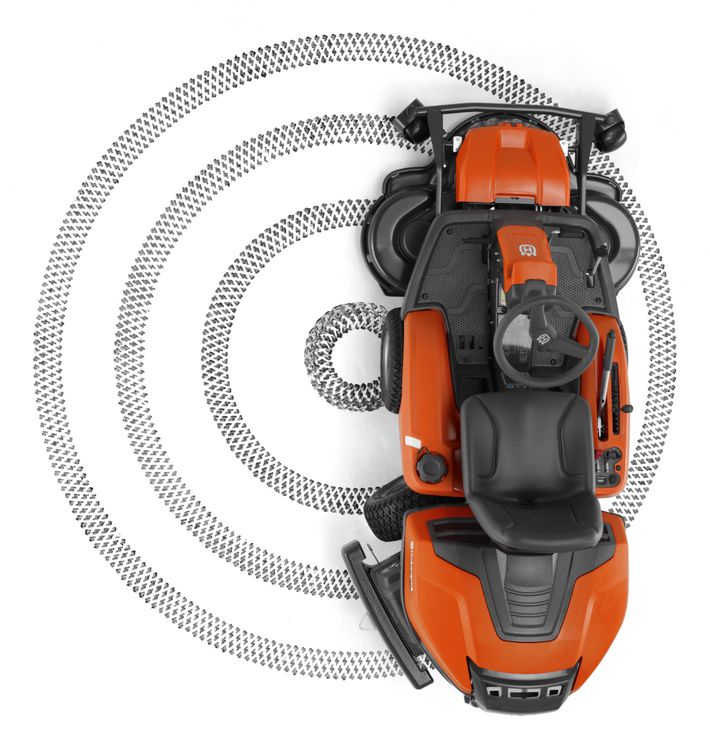 Unique articulated steering
The unique articulated steering system allows the rear pair of wheels to swing in underneath the machine. The result is superior manoeuvrability with a minimum turning radius at full lock.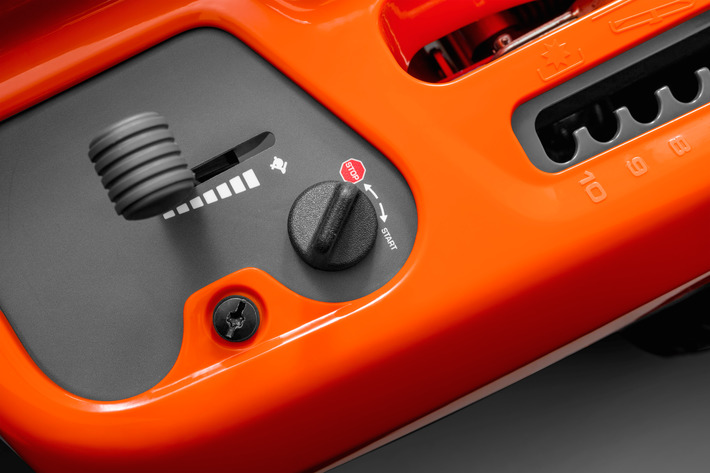 Turn key start
Easy to get operating under any wetather conditions. No choking needed, just turn the key and go.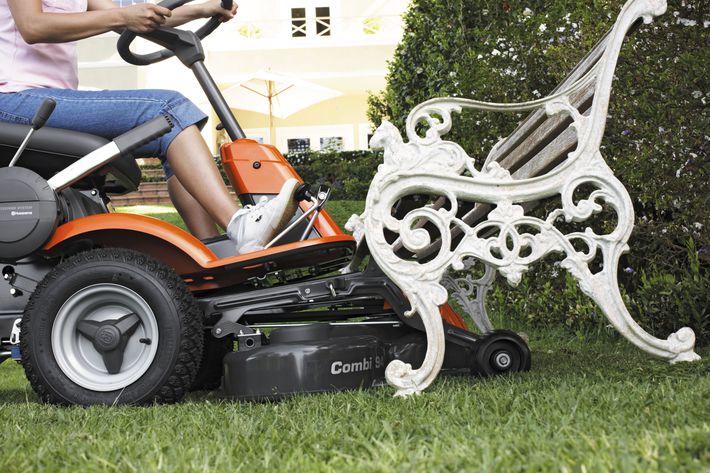 Front-mounted cutting deck
Front-mounted cutting deck for excellent accessability into corners and under bushes, park benches etc.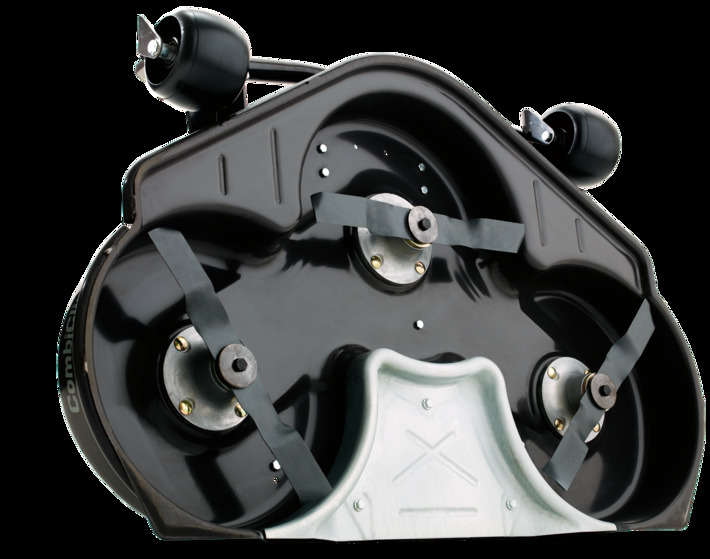 Optional Combi cutting deck
This Rider is delivered deckless and can be fitted with 94 or 103 cm Combi cutting decks for efficient BioClip® and rear ejection cutting.
Engine
Motor/engine manufacturer Briggs & Stratton
Engine name Intek V-Twin
Net power at preset rpm Energy 9.9 kW
Net power at preset rpm 3100 rpm
Cylinder displacement 656 cm³
Cylinders 2
Engine cooling Air
Generator 16 A
Battery 12 V
Battery 24 Ah
Power/fuel type Gasoline
Fuel tank volume (with reserve) 12 l
Engine lubrication type Full pressure
Oil filter Yes
Battery
Battery type Lead/Acid
Battery capacity 24 Ah
Battery pack weight 15.87 lbs
Cutting deck
Cutting width 94 cm
Uncut circle 30 cm
Cutting width, min 94 cm
Cutting width, max 103 cm
Optional cutting decks Combi 94, Combi 103
Cutting deck type Combi
Cutting deck material Steel
Cutting methods BioClip®/Rear discharge
Cutting height max 75 mm
Cutting height min 25 mm
#Cutting height steps 10
Blade engagement Automatic
Blades 3 pcs
Powder-coated cutting deck Yes
Dimensions
Tyre dimensions, front 170/60-8
Tyre dimensions, rear 170/60-8
Wheelbase 88.7 cm
Ground clearance 105 mm
Base machine, length 196 cm
Base machine, width 89 cm
Base machine, height 112 cm
Weight 208.0 kg
Drive system
Transmission type Hydrostatic
Transmission manufacturer Tuff Torq
Drive method Pedal-operated
Speed forward max 9 km/h
Speed forward min 0 km/h
Speed reverse max 9 km/h
Speed reverse min 0 km/h
Transmission model K46
Equipment
Seat material PU
Seat back height Medium
Foldable seat Yes
Steering wheel type Comfort
Parking brake, type Disc
Sound and Noise
Sound pressure level at operators ear 84.0 dB(A)
Sound power level, measured 98.0 dB(A)
Sound power level, guaranteed (LWA) 99.0 dB(A)
Vibration
Vibration level steering wheel 2.5 m/s²
Vibration level seat 0.7 m/s²