HUSQVARNA TR 430
1399,00 €
Powerful rear-tine tiller for home and landowners. Highly effective for work on densely packed earth and older lawns. Large wheels with chevron tyres and counter-rotating tines provide superior access and broken up soil. Chain drive on rotors and wheels, plus reverse gear. Handlebar height is adjustable for ergonomic operation.
Motor/engine manufacturer:Kohler
Cylinder displacement:196 cm³
Working depth:16.51 cm
Working width:43 cm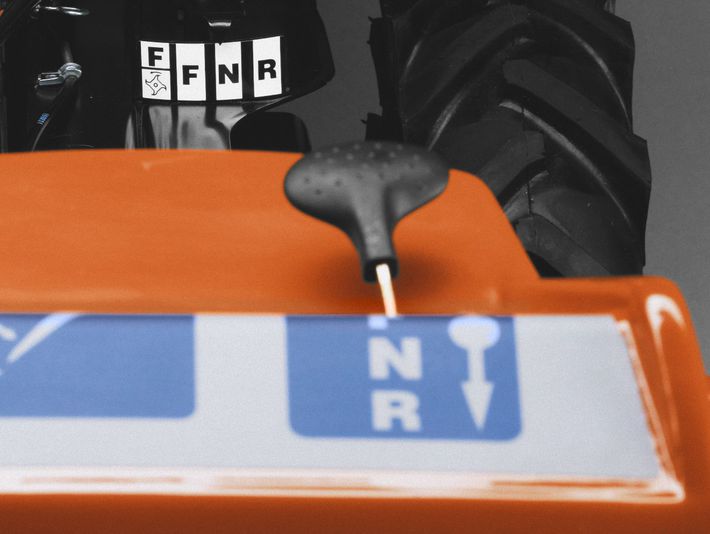 Two gears
One gear forward and one reverse, for easy operation.

Reverse gearbox
Improves manoeuvrability and control.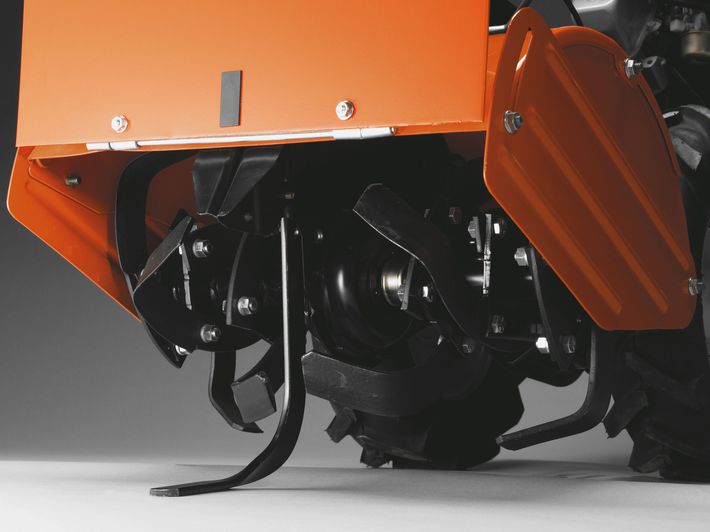 Counter-rotating tines
Tines rotate anti-clockwise, so the soil is broken up very well. Capable of deep-digging heavy soil or preparing the surface for a seed bed.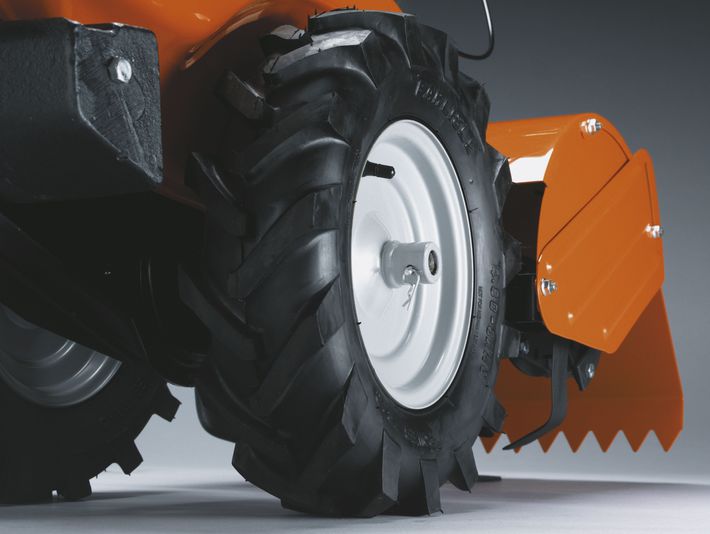 Driven wheels with chevron tires
Large wheels with heavy treads for optimised grip.
Capacity
Tine diameter 330 mm
Working depth 16.51 cm
Working width 43 cm
Cultivator type Rear-tine
Number of tines 6
Depth adjustment steps 7
Dimensions
Tyre size 406 mm
Weight 107.5 kg
Engine
Cylinder displacement 196 cm³
Rotational speed 190 rpm
Motor/engine manufacturer Kohler
Engine name Courage
Equipment
Reverse gearbox Yes
Chevron tyres Yes
Horizontally adjustable handlebar No
Foldable handlebar No
Handlebar-mounted gear selection Yes
Detachable transmission No
Drag bar Yes
Transmission
Transmission type Chain/Gear
Transmission steps forward 1
Transmission steps reverse 1