Technical Extreme Waist Trousers 20A
375,00 € Incl. vat.
Designed for full-time forest work on the highest professional level. Clever use of reflective fabrics, lightweight stretch and Cordura reinforcement ensures protection, durability and all day productivity. Modern slim fit provides supreme comfort and movability with adjustable waist, Husqvarna Tech-Knee, pre-bent knees and ventilation openings.
Saw protection:Yes
Approved according to EN:381
Class:Class 1 (20 m/s)
Eurotested:Yes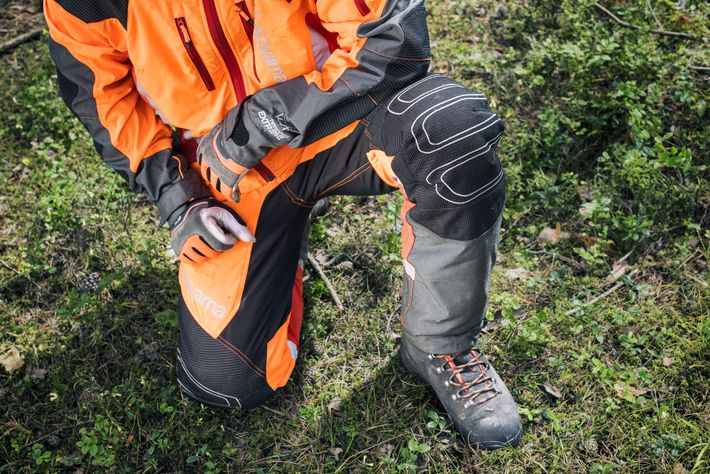 Husqvarna Tech-Knee
Husqvarna Tech-Knee reduces stress/pressure on knee and keeps dry when the knee is towards wet ground.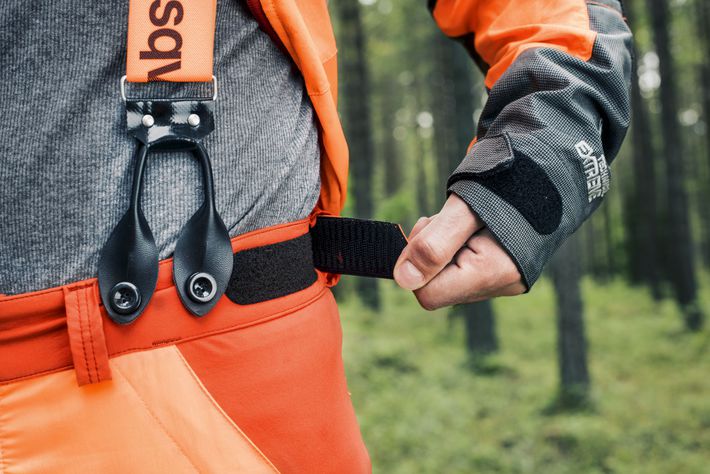 Waist adjustment with hook and loop
Size can be adjusted depending on user, allowing you to adjust your gear for perfect fit.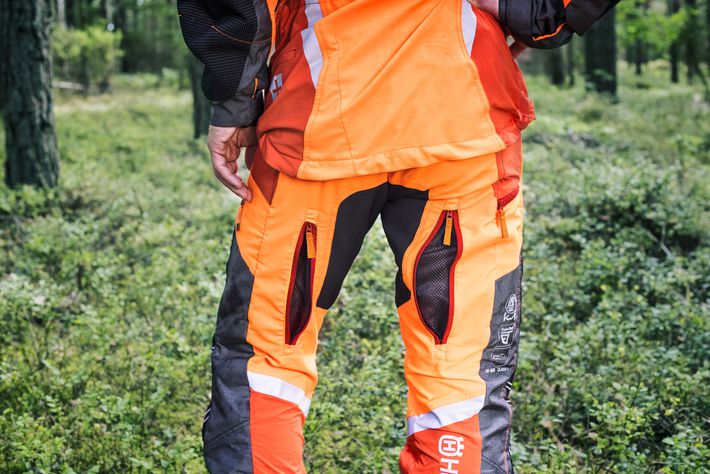 Ventilation zippers on back of legs
Zippers at the back of the legs let you adjust the airflow to your liking.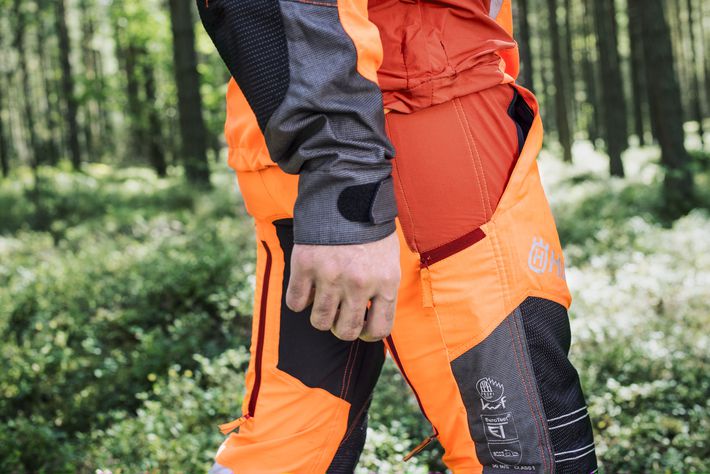 Zipped ruler pocket on right leg
User can keep ruler in pocket during work, and close when not in use.
Style
Fit Slim
Extended back Yes
Pre-bent knees Yes
Braces included Yes
Ventilation features Ventilation zippers back of legs
Approvals
Approved according to EN 381
Class Class 1 (20 m/s)
Eurotested Yes
Technical information
Saw protection Yes
Size XS
Jacket/trousers [XS-XXL] XS