Brushcutting and trimming jacket, Technical
139,90 € Incl. vat.
Designed for demanding, professional work. Made of durable material with extra reinforcements in vulnerable areas. The jacket has pockets for extra padding to protect and make work easier on your shoulders. Pre-bent arms and an extended back make work extra comfortable. Ventilation zippers under the arms and open yoke at the back will keep you cool all day. The chest pockets are easily accessible even when wearing the harness. Strips and logos of reflective material make you visible in darker conditions.
Fit:Loose
Breathability:High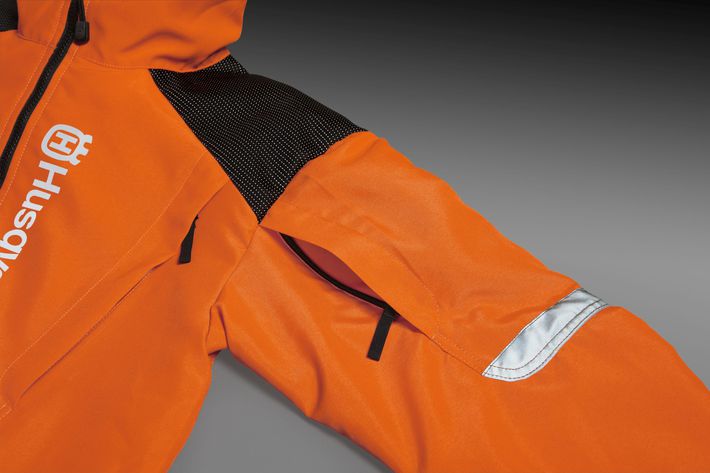 Shoulder pocket
Pockets on shoulders for placing protection padding.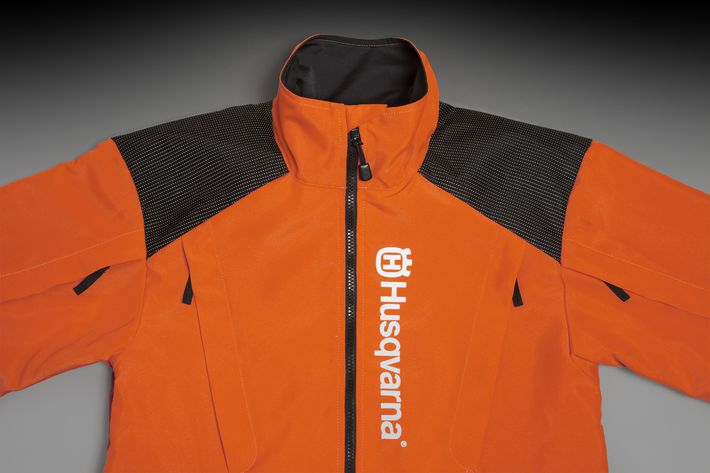 Reinforcement
The shoulders have extra reinforcement for better durability.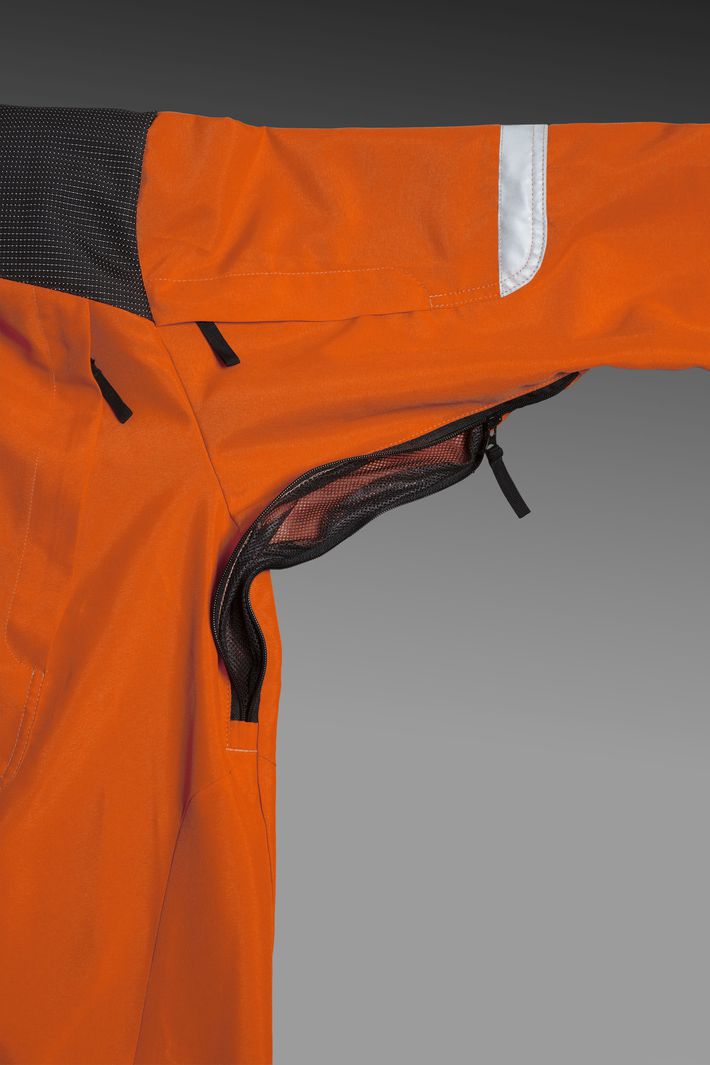 Zippers for ventilation
Ventilation zipper that can be opened for higher comfort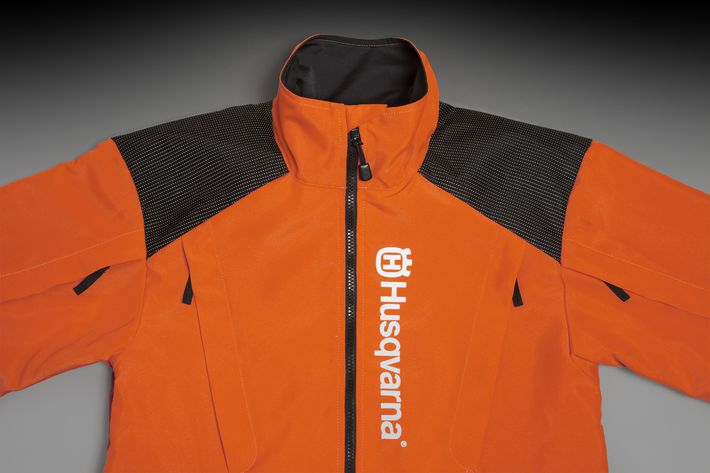 Visibility
Large parts in hig-viz orange at front for higher visibility. Also with reflective logo on the chest.
Style
Fit Loose
Extended back Yes
Pre-bent elbows Yes
Ventilation features Open yoke at back, Ventilation zippers
Material
Front Aramid, Cordura, Cotton, Polyester
Back Aramid, Cordura, Cotton
Technical information
Size S
Jacket/trousers [XS-XXL] S
Washing temperature 104.01 °F
Washing temperature 40 °C