HUSQVARNA R 418Ts AWD
9499,00 €
High performance and compact All-Wheel-Drive Rider for convenient handling of large, tight and hilly areas. Equipped with features like power steering, hydraulic tool lift, headlights and quick tool connection for hassle-free and efficient tool changes. Can be fitted with a flail mower, broom, snow thrower, snow blade and more. An excellent choice for private estate owners, housing cooperations, sports facilities and hotels with large areas to maintain year-round. The R 418Ts AWD is delivered deckless and can be fitted with 94, 103 and 112 cm Combi cutting decks offering BioClip and rear ejection.
Motor/engine manufacturer:Kawasaki
Net power at preset rpm:2900 rpm
Cutting methods:BioClip®/Rear discharge
Cutting width, min-max:94-112 cm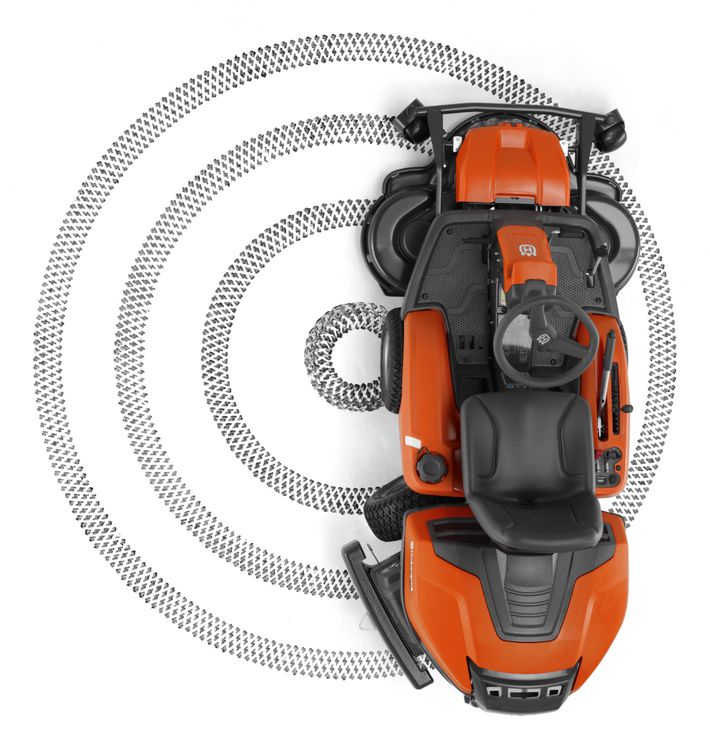 Unique articulated steering
The unique articulated steering system allows the rear pair of wheels to swing in underneath the machine. The result is superior manoeuvrability with a minimum turning radius at full lock.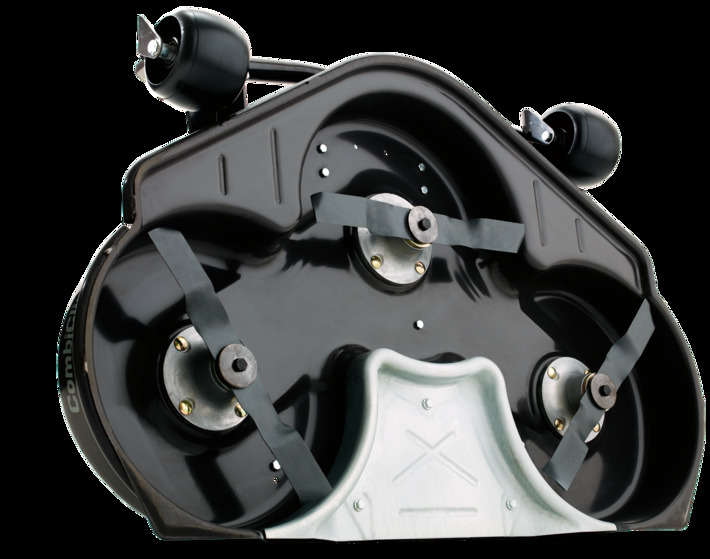 Three-blade cutting deck
The three-blade cutting deck offers first-class trimming on both left and right side and gives the same uncut circle diameter regardless of direction.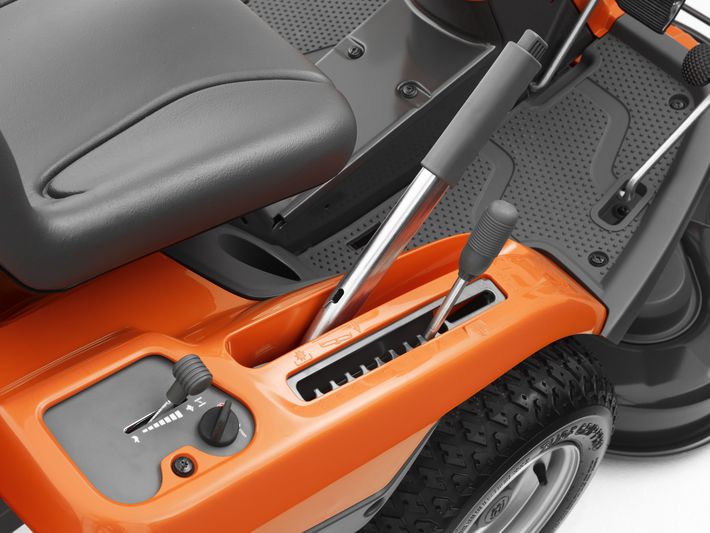 Automatic blade engagement
The blades are engaged automatically, when you lower the cutting deck.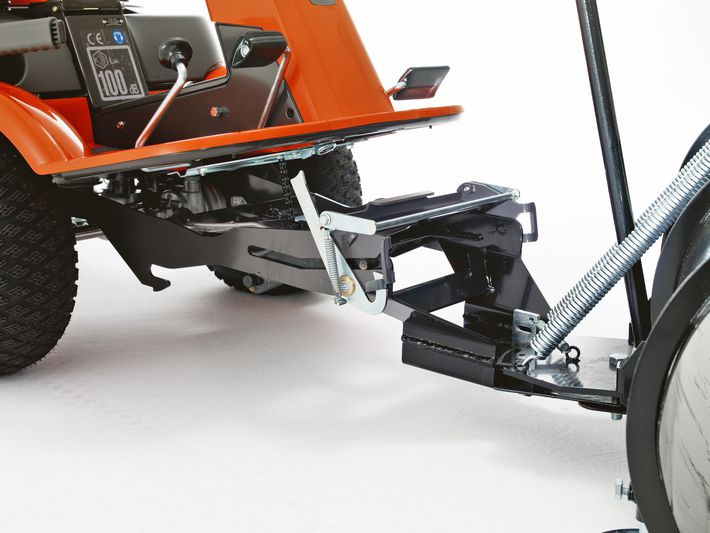 Attachment frame
Easy to shift between cutting decks and front-mounted attachments, such as broom, flail mower, snow blade and snow thrower.
Engine
Motor/engine manufacturer Kawasaki
Engine name FS Series V-Twin
Net power at preset rpm Energy 10.6 kW
Net power at preset rpm 2900 rpm
Cylinder displacement 603 cm³
Cylinders 2
Engine cooling Air
Generator 13 A
Battery 12 V
Battery 24 Ah
Power/fuel type Gasoline
#Fuel tank volume 13.3 l
Fuel tank volume (with reserve) 14 l
Engine lubrication type Full pressure
Oil filter Yes
Battery
Battery type Lead/Acid
Battery capacity 24 Ah
Battery pack weight 15.4 lbs
Cutting deck
Uncut circle 50 cm
Cutting width, min 94 cm
Cutting width, max 112 cm
Optional cutting decks Combi 94, Combi 103, Combi 112
Cutting deck type Combi
Cutting deck material Steel
Cutting methods BioClip®/Rear discharge
Cutting height max 75 mm
Cutting height min 25 mm
#Cutting height steps 7
Blade engagement Automatic
Blades 3 pcs
Powder-coated cutting deck Yes
Dimensions
Tyre dimensions, front 165/60-8
Tyre dimensions, rear 165/60-8
Wheelbase 87 cm
Ground clearance 75 mm
Base machine, length 202 cm
Base machine, width 90 cm
Base machine, height 113 cm
Weight 308 kg
Drive system
Transmission type Hydrostatic AWD
Transmission manufacturer, rear Kanzaki
Transmission manufacturer Kanzaki
Drive method Pedal-operated
Speed forward max 11 km/h
Speed forward min 0 km/h
Speed reverse max 9 km/h
Speed reverse min 0 km/h
Transmission manufacturer, front Kanzaki
Transmission model, front KTM10S
Transmission model, rear K664
Equipment
Hour meter type Digital with pre-programmed service intervals
Seat material Vinyl
Seat suspension Yes
Seat back height High
Foldable seat Yes
Steering wheel type Comfort
Parking brake, type Disc
Sound and Noise
Sound pressure level at operators ear 83 dB(A)
Sound power level, measured 97 dB(A)
Sound power level, guaranteed (LWA) 98 dB(A)
Vibration
Vibration level steering wheel 2.6 m/s²
Vibration level seat 0.7 m/s²