HUSQVARNA R 112C
2999,00 € Incl. vat.
If you want a real Husqvarna ride-on mower, with its ability to navigate around flowerbeds, bushes, trees and other obstacles on your lawn, but don't want a Rider for the largest lawns, Husqvarna R 112C is the perfect choice. The compact design of this small ride-on mower ensures easy handling even in tight spaces and makes it easy to store. Despite the smaller design of this rider, it offers excellent traction even in slopes and wet conditions. Articulated steering lets you turn quickly with a minimal turning radius. And the front-mounted cutting deck gives you an excellent overview of the mowing area.
Motor/engine manufacturer:Briggs & Stratton
Net power at preset rpm:3000 rpm
Cutting methods:BioClip®/Rear discharge
Battery type:Lead/Acid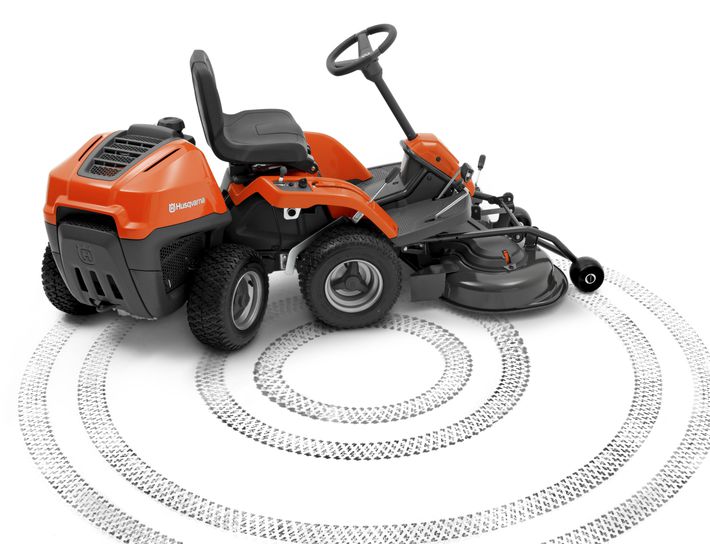 Articulated steering
The articulated steering gives excellent manoeuvrability and facilitates driving around obstacles such as trees and bushes.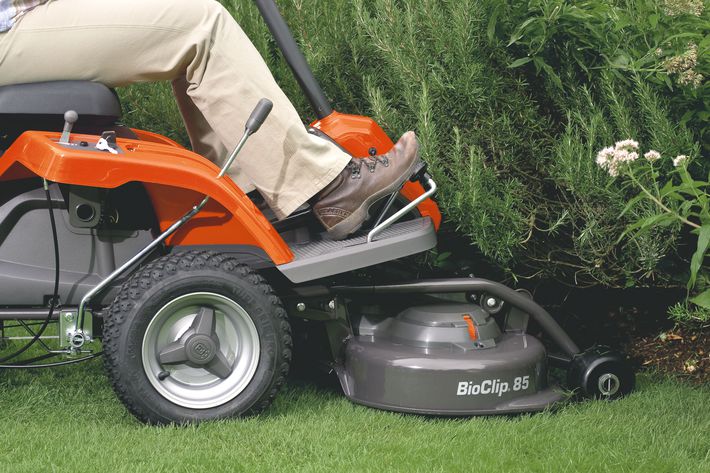 Front-mounted cutting deck
Front-mounted cutting deck for excellent accessability into corners and under bushes, park benches etc.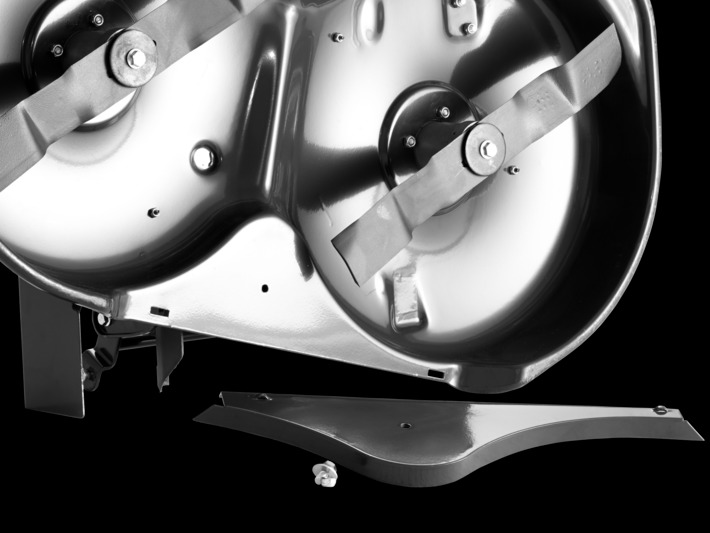 Combi cutting deck
The Combi cutting deck offers the versatility of two different cutting systems. Choose between BioClip® for lawn fertilisation and rear ejection for efficient mowing on areas with higher and rougher grass.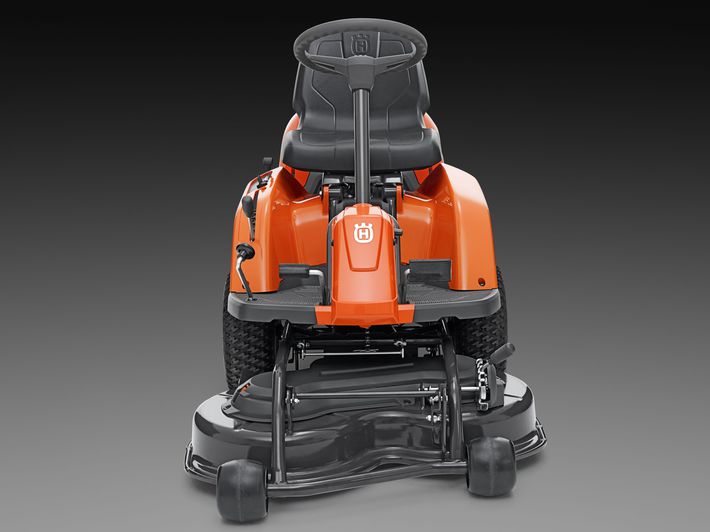 Two-blade cutting deck
Robust cutting deck with two blades and angled position for optimum trimming on the left hand side. For smallest uncut circle, turn left.
Engine
Motor/engine manufacturer Briggs & Stratton
Engine name PowerBuilt
Net power at preset rpm Energy 6.4 kW
Net power at preset rpm 3000 rpm
Cylinder displacement 344 cm³
Cylinders 1
Engine cooling Air
Generator 3 A
Battery 12 V
Battery 20 Ah
Power/fuel type Gasoline
Fuel tank volume (with reserve) 4 l
Engine lubrication type Splash
Battery
Battery type Lead/Acid
Battery capacity 21 Ah
Cutting deck
Cutting width 85 cm
Uncut circle 65 cm
Optional cutting decks Combi 85
Cutting deck type Stamped
Cutting deck material Steel
Cutting methods BioClip®/Rear discharge
Cutting height max 70 mm
Cutting height min 25 mm
#Cutting height steps 7
Blade engagement Automatic
Blades 2 pcs
Dimensions
Tyre dimensions, front 155/50-8
Tyre dimensions, rear 155/50-8
Wheelbase 80 cm
Ground clearance 120 mm
Base machine, length 212 cm
Base machine, width 88 cm
Base machine, height 108 cm
Weight 190 kg
Drive system
Transmission type Hydrostatic
Transmission manufacturer Tuff Torq
Drive method Pedal-operated
Speed forward max 7 km/h
Speed forward min 0 km/h
Speed reverse max 3 km/h
Speed reverse min 0 km/h
Transmission model T36
Equipment
Seat material Vinyl
Seat back height Medium
Foldable seat Yes
Steering wheel type Standard
Parking brake, type Disc
Sound and Noise
Sound pressure level at operators ear 85 dB(A)
Sound power level, measured 99 dB(A)
Sound power level, guaranteed (LWA) 100 dB(A)
Vibration
Vibration level steering wheel 1.6 m/s²
Vibration level seat 0.7 m/s²