HUSQVARNA TC 342T
5090,00 €
TC 342T is a high spec machine with integrated collection for frequent, year-round use in large gardens and other spaces requiring demanding lawn care. Powerful Kawasaki twin engine and a fast pedal operated hydrostatic transmission, professional grade tyres and large fuel tank provide power, autonomy and productivity. Robust collection system including steel backplate, robust latching system and a large reinforced cutting deck ensure even the biggest lawn is no challenge. The electric blade engagement, adjustable high back seat with armrests and BioClip from seat is only a few examples of features making this tractor extra comfortable to operate.
Cylinder displacement:726 cm³
Net power at preset rpm Energy:13.3 kW
Cutting width:107 cm
Transmission type:Fast Hydrostatic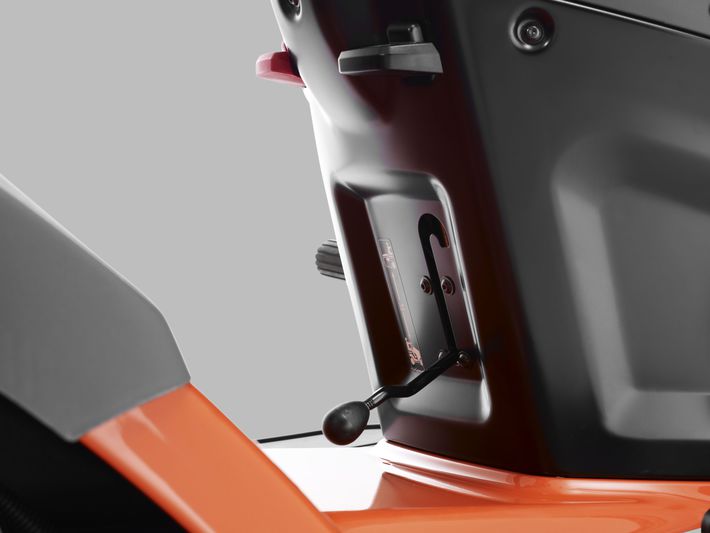 BioClip® from seat
Easy switch between collecting and BioClip (mulching) mode by means of a dashboard-operated central actuation device. You don't have to leave the driver's seat.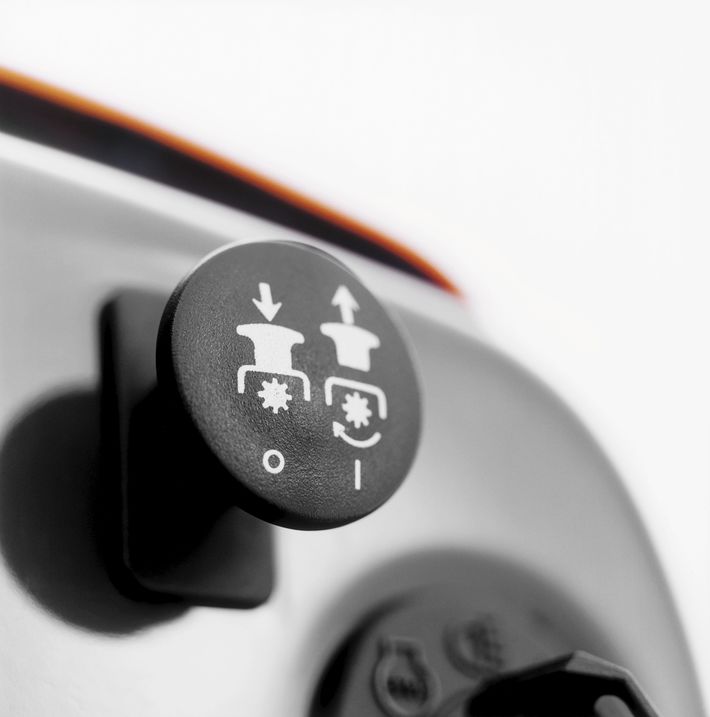 Electric engagement of cutting blades
Easy engagement of cutting blades; simply pull the switch on the control panel.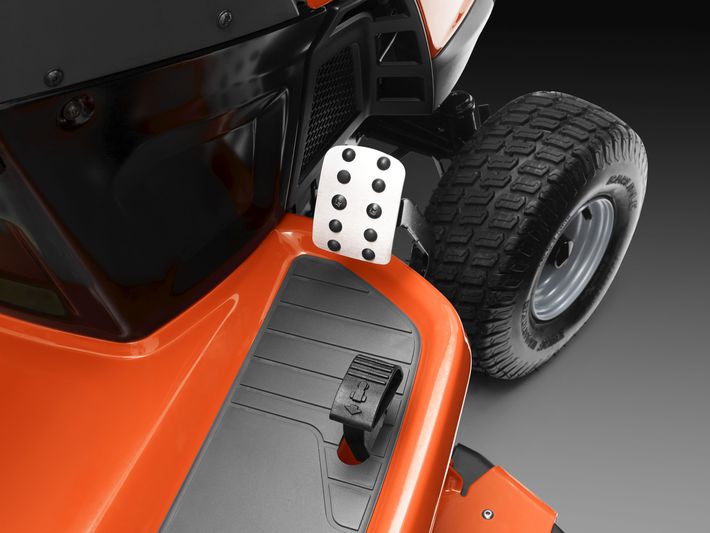 Fast hydrostatic transmission
Features a hi-speed, hydrostatic transmission for superior transport speeds and smooth, variable forward and reverse speeds with the aid of pedals.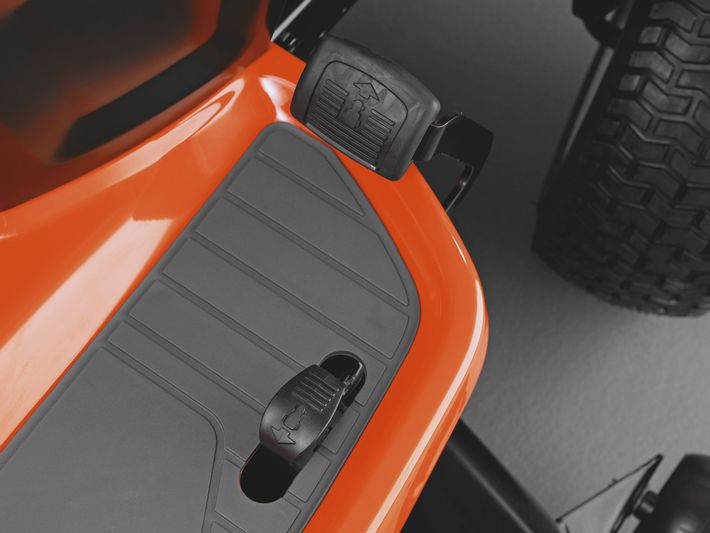 Pedal-operated hydrostatic transmission
Easy speed and direction control with pedal-operated hydrostatic transmission. Separate pedals for forward and reverse.
Cutting deck
Nose roller No
Anti-scalp wheels 4
Drive system
Drive method Pedal-operated
Engine
Motor/engine manufacturer Kawasaki
Engine name FR Series
Fuel tank volume (with reserve) 13.3 l
Oil filter Yes
Net power at preset rpm Energy 13.3 kW
Net power at preset rpm 2600 rpm
Equipment
Front-End Protection Brush Guard Style Bumper
Hour meter type Digital with pre-programmed service intervals
Seat back height High 15"
Steering wheel type Ergonomic - soft grip
Collector volume 320 l
Sound and Noise
Sound power level, guaranteed (LWA) 100 dB(A)
Sound pressure level at operators ear 85 dB(A)
Transmission
Transmission type Fast Hydrostatic
Vibration
Vibration level seat 0.19 m/s²
Vibration level steering wheel 1.12 m/s²