HUSQVARNA TC 239T
3599,00 €
The TC 239T is ideal for homeowners and landowners with larger gardens who need a durable and comfortable tractor with high maneuverability. It is an efficient garden tractor that offers excellent collection of grass clippings as well as leaves, giving tidy cutting results. The spacious, integrated collector is easily emptied from the driver's seat. Equipped with a powerful Powerful Twin cylinder Husqvarna Endurance Series engine with chokeless start, robust collection system with steel backplate and latching mechanism, as well as pedal-operated hydrostatic transmission and cast front axle for extra convenient and trouble-free operation. BioClip™ operation from the seat allows the driver to switch from collection to mulching quickly and easily. A deflector for rear ejection is available as an accessory.
Cylinder displacement:655.5 cm³
Net power at preset rpm Energy:11.1 kW
Cutting width:97 cm
Transmission type:Hydrostatic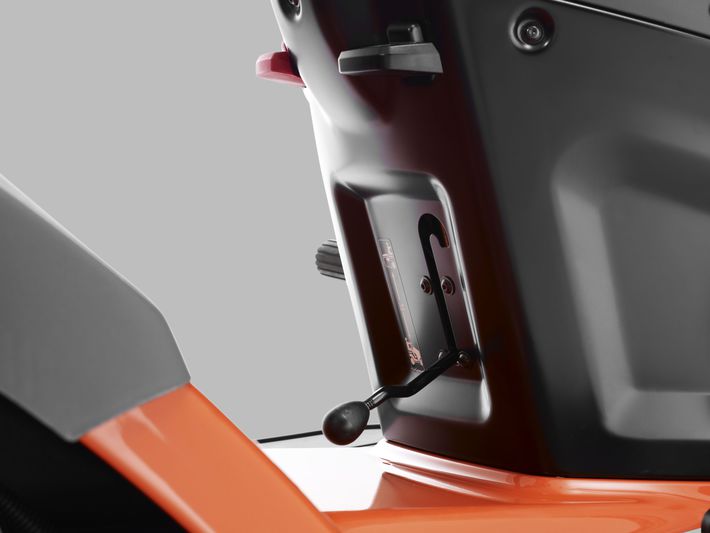 BioClip® from seat
Easy switch between collecting and BioClip (mulching) mode by means of a dashboard-operated central actuation device. You don't have to leave the driver's seat.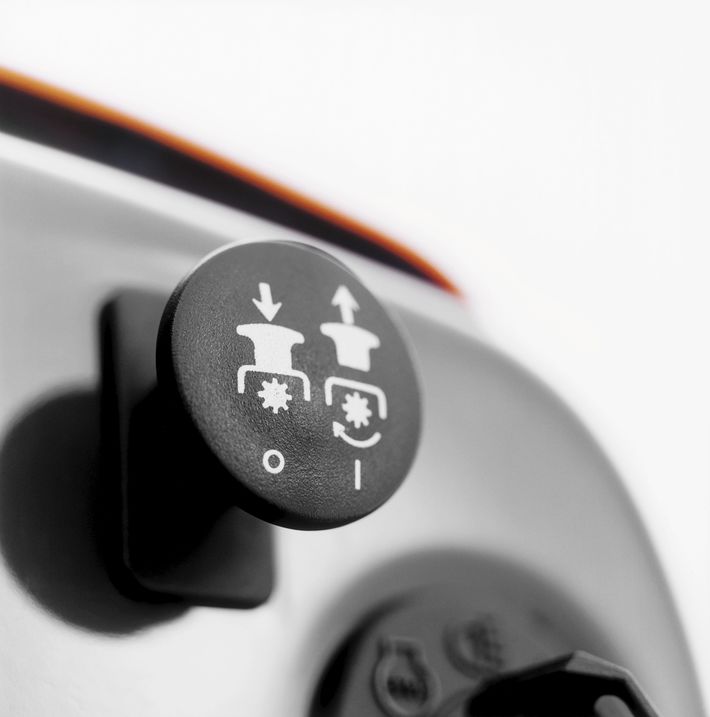 Electric engagement of cutting blades
Easy engagement of cutting blades; simply pull the switch on the control panel.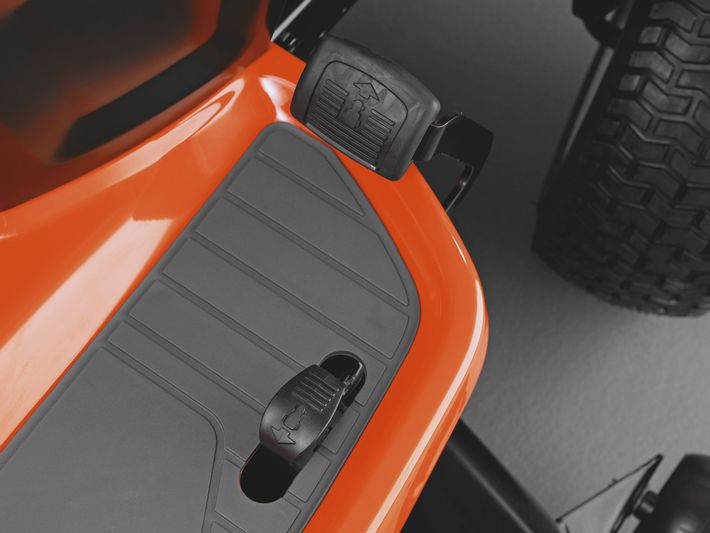 Pedal-operated hydrostatic transmission
Easy speed and direction control with pedal-operated hydrostatic transmission. Separate pedals for forward and reverse.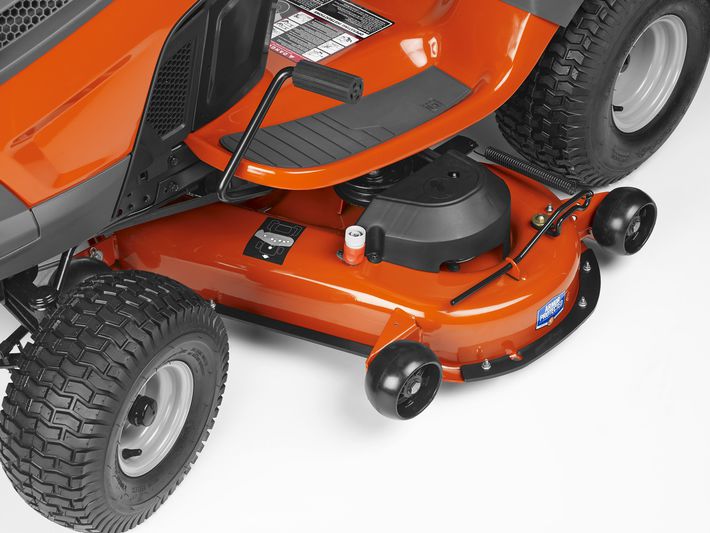 Reinforced Cutting Deck
The stamped cutting deck is reinforced with heavy flat-stock steel for added strength and durability on the leading edge and trim side. (48" shown)
Cutting deck
Nose roller No
Anti-scalp wheels 2
Drive system
Drive method Pedal-operated
Engine
Motor/engine manufacturer Briggs & Stratton
Engine name Endurance Series
Cylinders 2
Generator 16
Generator 16 A
Battery 12 V
Battery 14 Ah
Power/fuel type Gasoline
Fuel tank volume (with reserve) 9.5 l
Oil filter Yes
Net power at preset rpm Energy 11.1 kW
Net power at preset rpm 2600 rpm
Equipment
Seat material Vinyl
Front-End Protection Available as accessory
Hour meter type Digital with pre-programmed service intervals
Seat back height High 15"
Steering wheel type Ergonomic - soft grip
Collector Included
Collector volume 320 l
Sound and Noise
Sound power level, guaranteed (LWA) 100 dB(A)
Sound pressure level at operators ear 84 dB(A)
Transmission
Transmission type Hydrostatic
Transmission manufacturer Tuff Torq
Vibration
Vibration level seat 0.07 m/s²
Vibration level steering wheel 2.96 m/s²