HUSQVARNA Z242F
4 999,00 €
Performance and style hit the grass running with the all new Z200 Series Zero Turn Mowers. Cutting edge design, proven performance and new innovative features combine to make lawn maintenance an event instead of a chore.
Motor/engine manufacturer:Briggs & Stratton
Cutting width:42 in
Cutting width:107 cm
Cutting methods:Collect/Mulch/Side discharge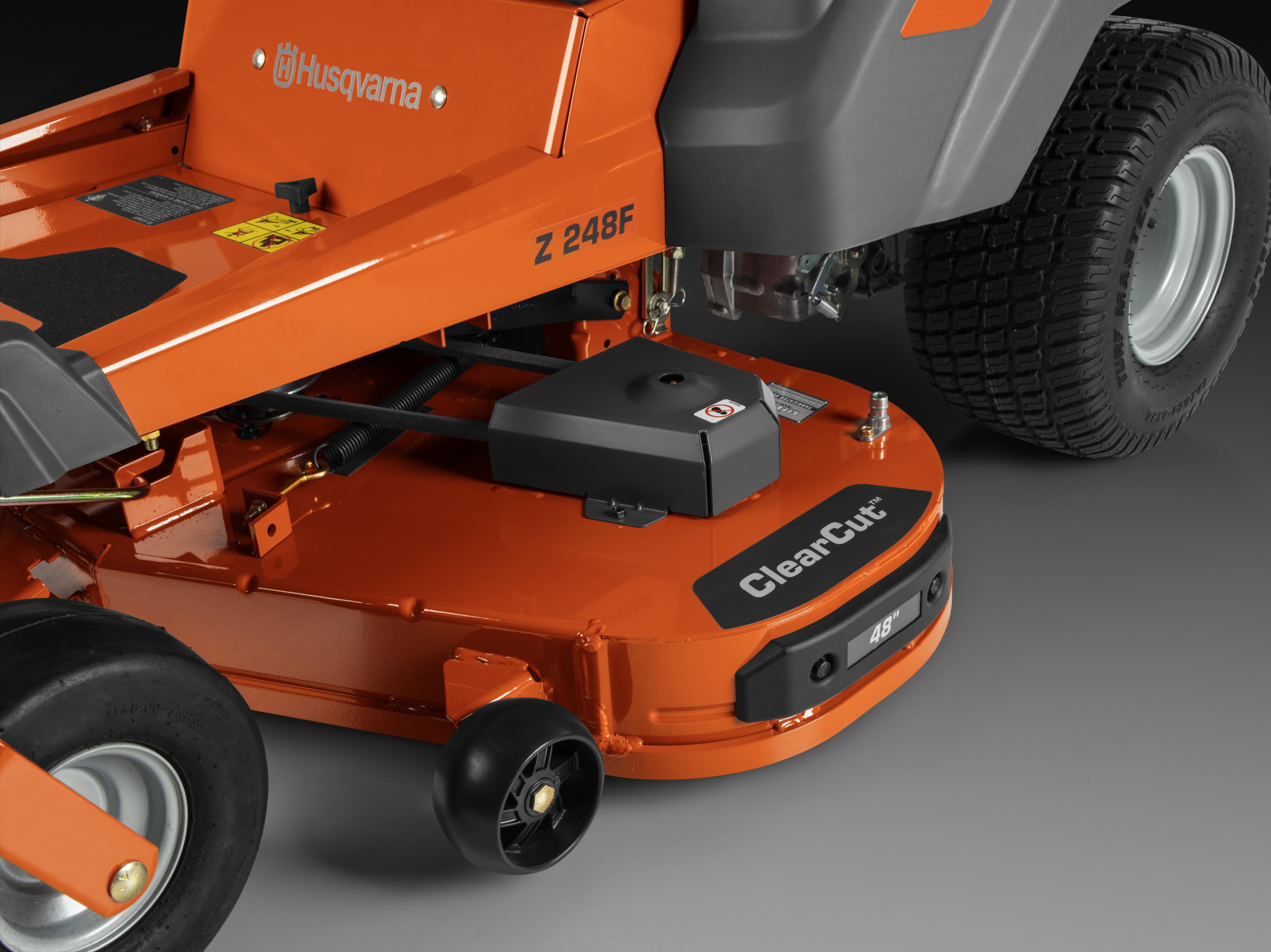 ClearCut™ fabricated cutting deck
The new fabricated design features welded 10 gauge steel construction with additional welded reinforcement strips for maximum durability. (48" version shown)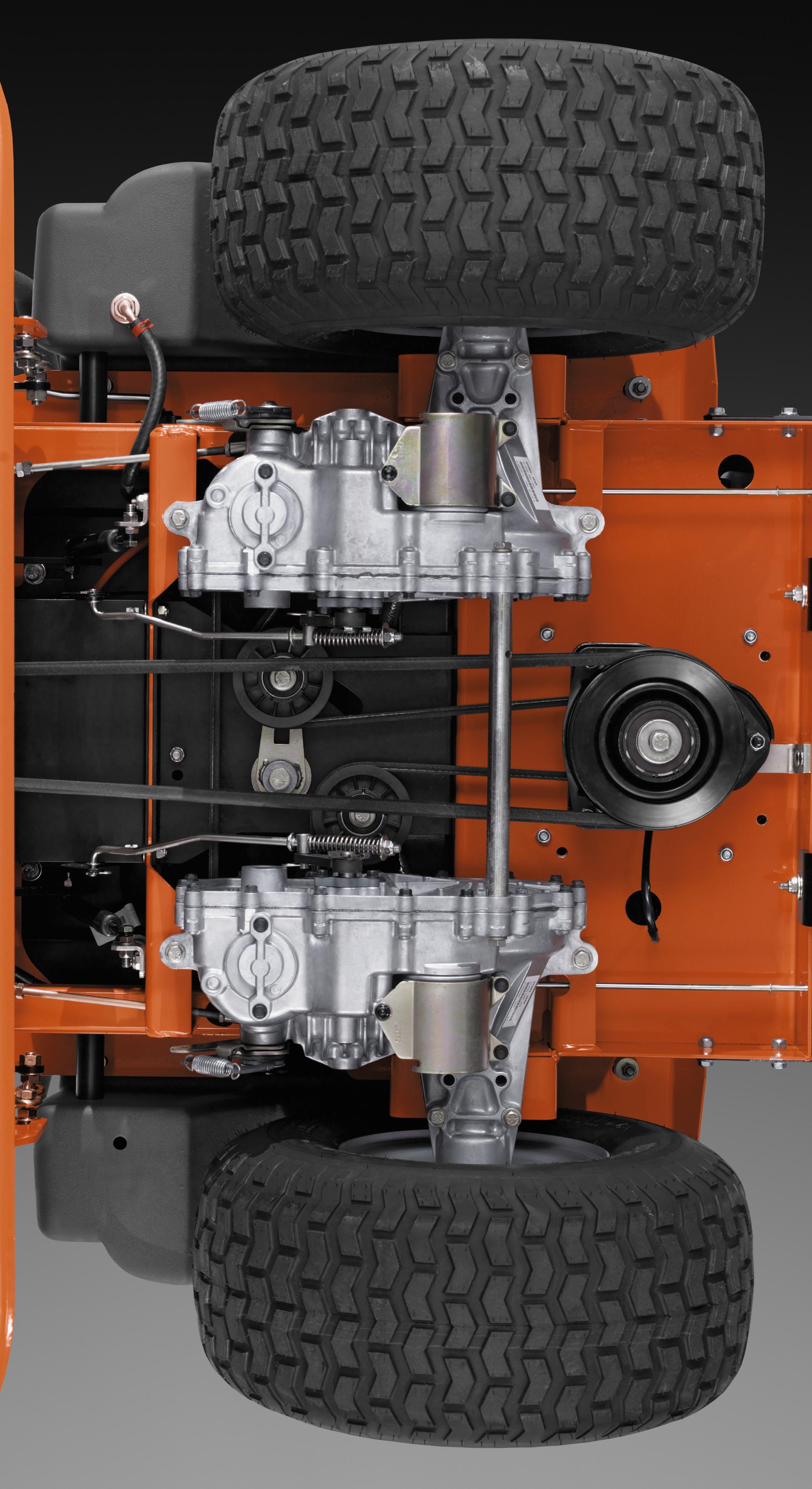 Maintenance-Free Transmission
Worry free performance with maintenance free, integrated zero-turn transmissions.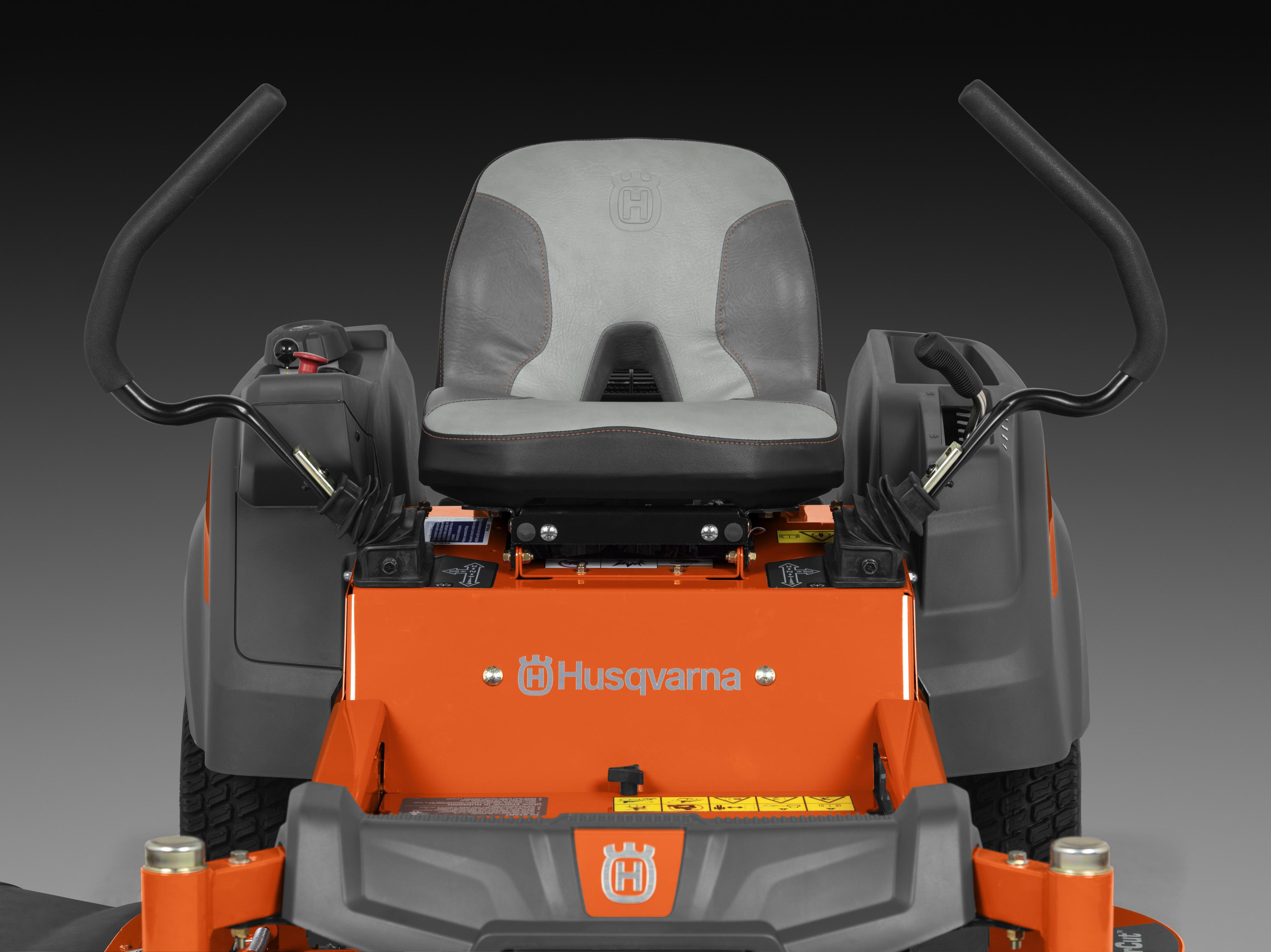 Comfortable Seat
The thick padded seat and soft outer cover offers superior support and comfort, while the open back gives added ventilation.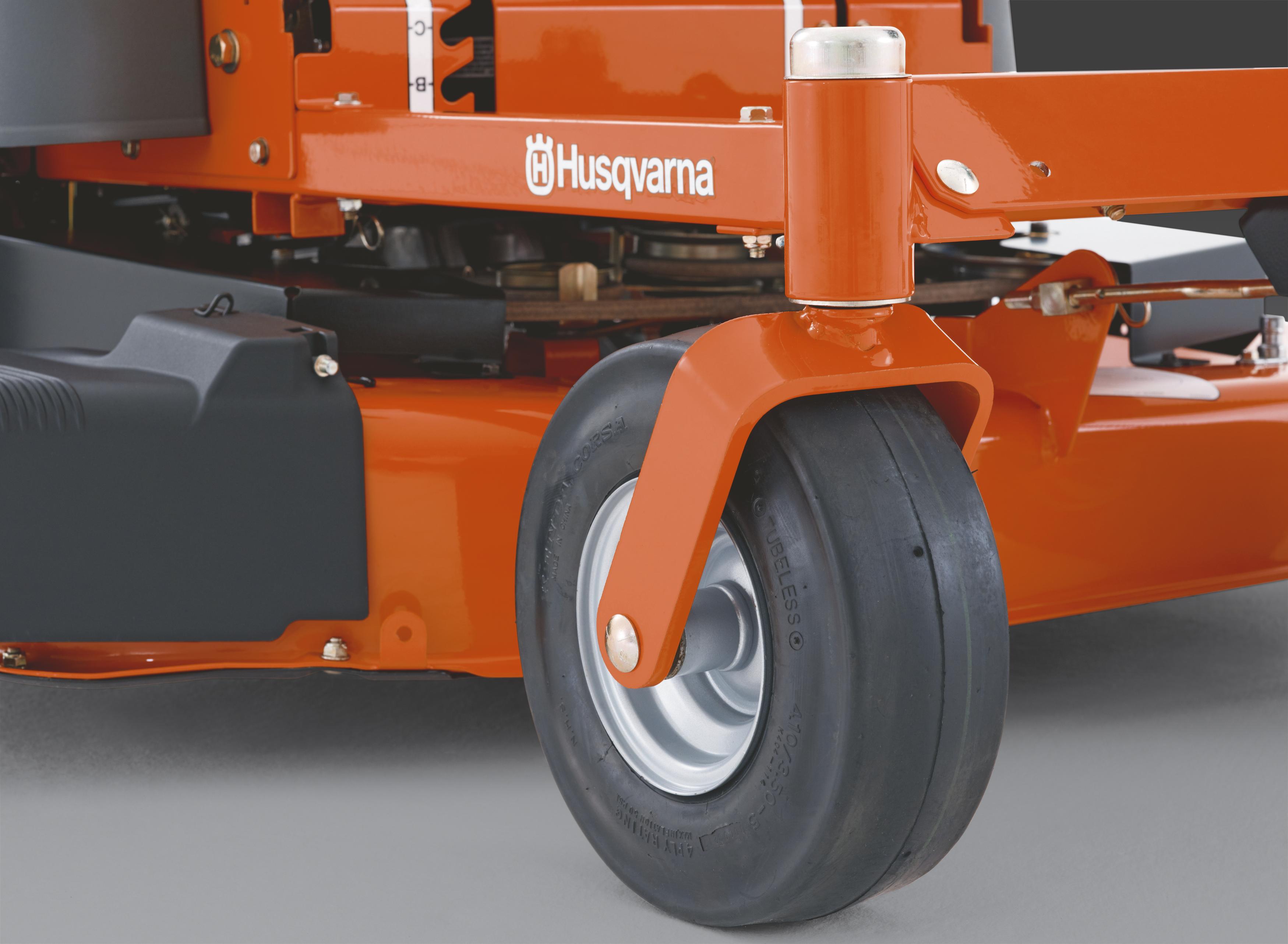 Rugged frame and casters
The robust frame and casters ensure durability and reduced chassis flex.
Approval
Homeowner Warranty 3 Years
Commercial Warranty No Warranty
Capacity
Productivity 2.2 acres/hr
Productivity 8903 m²/h
Speed forward max 5 mph
Speed forward max 8 km/h
Speed forward min 0 mph
Speed forward min 0 km/h
Cutting deck
Cutting width 42 in
Cutting width 107 cm
Cutting deck type ClearCut™ - Fabricated
Cutting methods Collect/Mulch/Side discharge
Cutting deck material Steel
Deck thickness 10 gauge
Deck thickness 3.5 mm
Cutting height steps 6
Blade engagement Electric clutch
Clutch rating 87 ft.lb
Clutch rating 117.96 Nm
Blades 2 pcs
Blade-tip speed 18500 fpm
Blade-tip speed 93.98 m/s
Anti-scalp wheels 1
Nose roller Yes
Deck lifting system Manual, hand operated
Powder-coated cutting deck Yes
Spindle/mandrel type Cast iron
Greasable mandrels Yes
Deck Wash Port Yes
Cutting height max 4 in
Cutting height max 102 mm
Cutting height min 1.5 in
Cutting height min 38.1 mm
Dimensions
Base machine, length 75 in
Base machine, length 190.5 cm
Base machine, height 40 in
Base machine, height 101.6 cm
Base machine, width (chute down) 51 in
Base machine, width (chute down) 129.5 cm
Base machine, width (chute up) 43.5 in
Base machine, width (chute up) 110 cm
Weight 580 lbs
Weight 263.09 kg
Drive system
Transmission type Hydrostatic
Transmission manufacturer Hydro-Gear
Transmission model ZT-2200
Pump displacement 10 cm³
Fan-cooled pumps Yes
Engine
Motor/engine manufacturer Briggs & Stratton
Engine name Endurance Series
Cylinder displacement 44.18 cu.inch
Cylinder displacement 724 cm³
Cylinders 2
Engine cooling Air
Generator 16 A
Air filter type Auto-type Paper
Power/fuel type Gasoline
Engine lubrication type Full pressure with oil filter
Oil filter Yes
Fuel tank volume (with reserve) 3.5 gal (US)
Fuel tank volume (with reserve) 13.25 l
Fuel tank location Side (Single)
Exhaust emissions (CO2 EU V) 850.40 g/kWh [1]
Equipment
Seat material Vinyl
Seat spring Yes
Seat back height High
Hour meter type Digital with pre-programmed service intervals
Cup holder Yes
Hinged armrests Optional
Seat type Comfort high back