Husqvarna TS 138
2 299,00 €
The TS 138 is a user-friendly tractor ideal for homeowners having small to mid-size gardens. It is an efficient tractor with side ejection, smart design and ergonomics. Has a powerful Husqvarna Series engine with choke less start and convenient pedal-operated transmission. Can be complimented with a collector and BioClip® cover.
Cylinder displacement:500 cm³
Net power at preset rpm Energy:8.4 kW
Cutting width:97 cm
Transmission type:Hydrostatic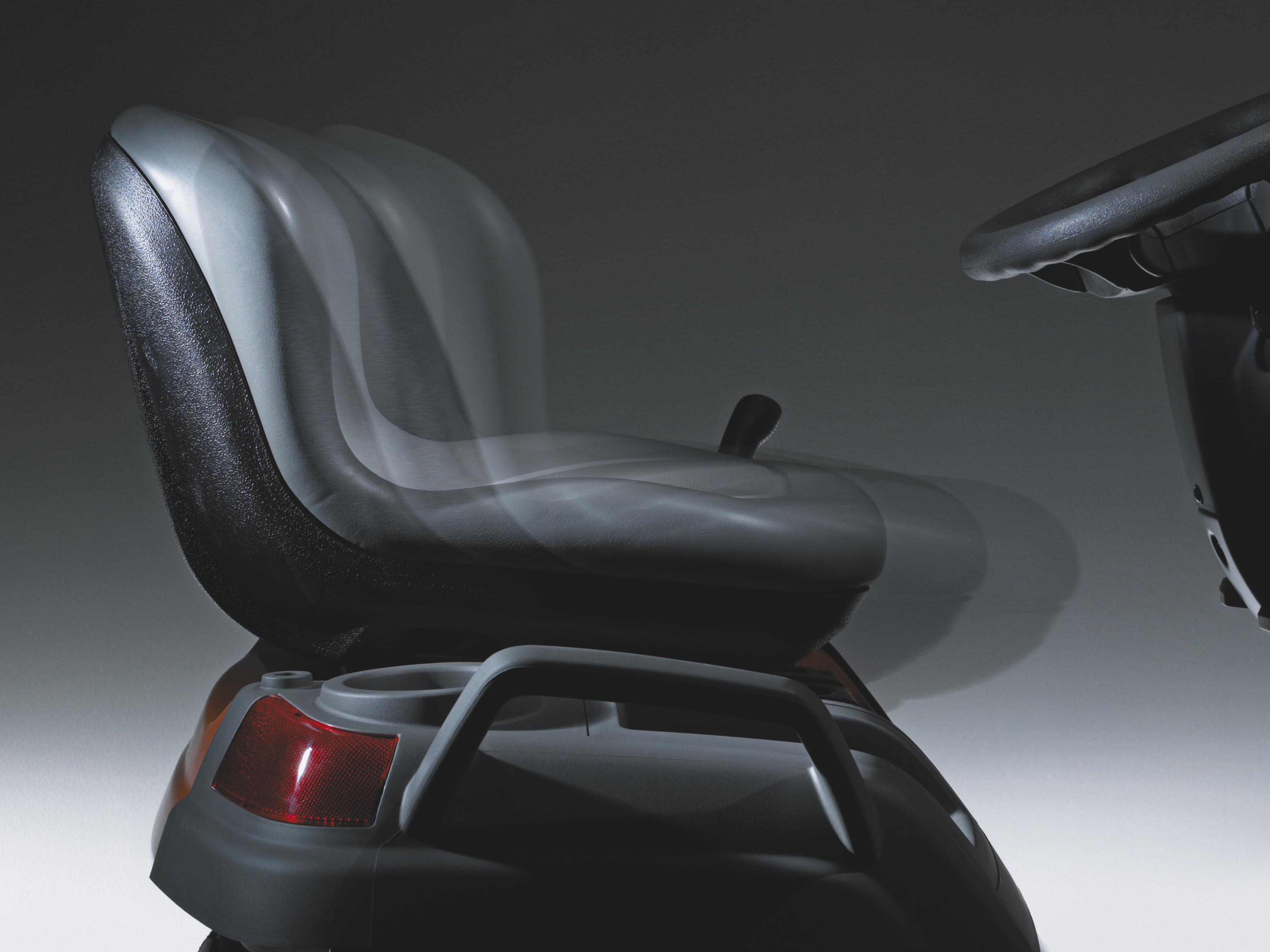 Sliding, angled seat
Adjustable while seated; seat moves forward and down, or backwards and up.
Air Induction
A powerful air stream lifts the grass before it is cut, for excellent cutting and collection of both grass and leaves.
Chokeless start
Easy to get operating with automatic choke. Just turn the key and go.
Dual draglinks
Give tighter turning radius and improved maneuverability.
Cutting deck
Cutting width 97 cm
Nose roller No
Anti-scalp wheels 0
Drive system
Drive method Pedal-operated
Speed reverse max 3.5 km/h
Speed reverse min 0 km/h
Engine
Motor/engine manufacturer Briggs & Stratton
Engine name Intek
Cylinders 1
Generator 5&3 A
Power/fuel type Gasoline
Fuel tank volume (with reserve) 5.7 l
Oil filter Yes
Net power at preset rpm Energy 8.4 kW
Net power at preset rpm 2600 rpm
Exhaust emissions (CO2 EU V) 794.21 g/kWh [1]
Equipment
Seat material Vinyl
Front-End Protection Optional
Hour meter type Digital with pre-programmed service intervals
Seat back height Medium 13"
Steering wheel type Standard
Collector Available as accessory
Deflector Included
BioClip® kit/plate Available as accessory
Sound and Noise
Sound power level, guaranteed (LWA) 100 dB(A)
Sound power level, measured 99 dB(A)
Sound pressure level at operators ear 85 dB(A)
Transmission
Transmission type Hydrostatic
Transmission manufacturer Tuff Torq
Vibration
Vibration level seat 0.12 m/s²
Vibration level steering wheel 2.05 m/s²