HUSQVARNA R 214TC
4 499,00 €
A flexible and powerful Rider with a high-torque twin-cylinder engine and factory-mounted, 94cm Combi cutting deck, offering first-class BioClip® (mulching) and rear ejection cutting. Suitable for home- and landowners who require extra high efficiency, ease of use, superior manoeuvrability and a truly enjoyable ride. Pedal-operated hydrostatic transmission, easy-access controls and automatic blade engagement.
Motor/engine manufacturer:Briggs & Stratton
Net power at preset rpm:3100 rpm
Cutting methods:BioClip®/Rear discharge
Battery type:Lead-Acid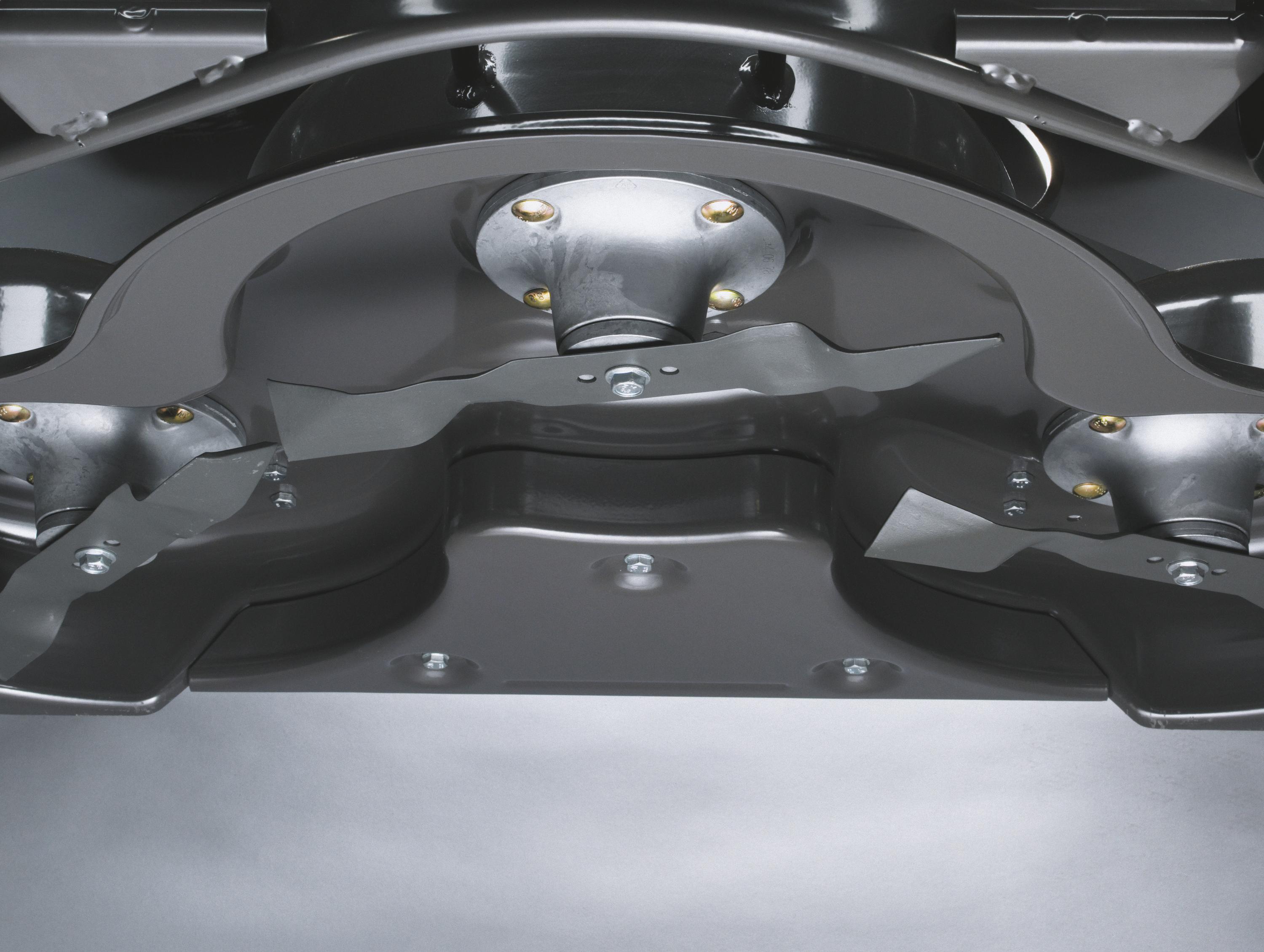 Combi cutting deck with BioClip® (mulching)
BioClip® (mulching) provides perhaps the best cutting result on the market on frequently cut areas. The grass is cut into fine pieces that quickly turn into fertiliser.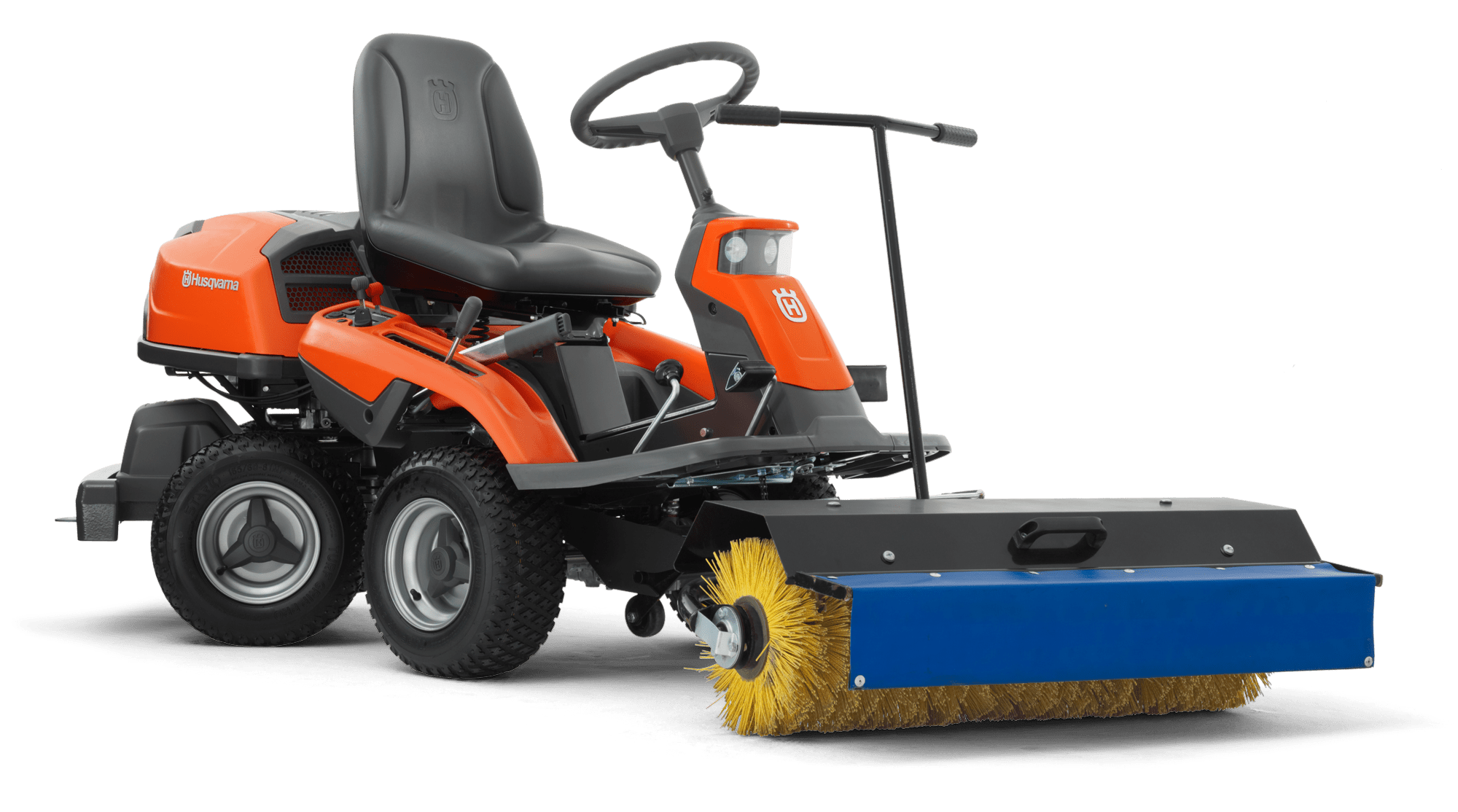 Versatile usage
A wide range of cutting decks and accessories makes our Riders exceptionally versatile, all year round.
Service position
Service position on the cutting deck facilitates cleaning and service.
Turn key start
Easy to get operating under any wetather conditions. No choking needed, just turn the key and go.
Engine
Motor/engine manufacturer Briggs & Stratton
Engine name Intek V-Twin
Net power at preset rpm Energy 9.9 kW
Net power at preset rpm 3100 rpm
Cylinder displacement 656 cm³
Cylinders 2
Engine cooling Air
Power/fuel type Gasoline
Fuel tank volume (with reserve) 12 l
Engine lubrication type Full pressure
Oil filter Yes
Exhaust emissions (CO2 EU V) 830 g/kWh [1]
Battery
Battery type Lead-Acid
Battery capacity 24 Ah
Battery pack weight 15.873 lbs
Cutting deck
Cutting width 94 cm
Uncut circle 30 cm
Cutting deck type Combi
Cutting deck material Steel
Cutting methods BioClip®/Rear discharge
Cutting height max 75 mm
Cutting height min 25 mm
Blade engagement Automatic
Blades 3 pcs
Powder-coated cutting deck Yes
Dimensions
Tyre dimensions, front 170/60-8
Tyre dimensions, rear 170/60-8
Wheelbase 88.7 cm
Ground clearance 105 mm
Base machine, length 223 cm
Base machine, width 100 cm
Base machine, height 107 cm
Weight 244 kg
Gross weight towed 110 kg [2]
Drive system
Transmission type Hydrostatic
Transmission manufacturer Tuff Torq
Drive method Pedal-operated
Speed forward max 9.5 km/h
Speed reverse max 9.5 km/h
Transmission model K46
Equipment
Hour meter type Digital
Seat material PU
Seat suspension Yes
Seat back height Medium
Foldable seat Yes
Steering wheel type Comfort
Parking brake, type Disc
Sound and Noise
Sound pressure level at operators ear 83 dB(A)
Sound power level, measured 97 dB(A)
Sound power level, guaranteed (LWA) 98 dB(A)
Vibration
Vibration level steering wheel 2.5 m/s²
Vibration level seat 0.7 m/s²