Husqvarna LC 247SP
549,00 €
Self-propelled and featuring auto-choke for enhanced ease of use, this comfortable walk behind lawnmower with composite chassis offers excellent cutting performance, combining traditional mowing with the benefits of modern materials, design and technology.
Motor/engine manufacturer:Briggs & Stratton
Drive system:Self-propelled
Cutting methods:Collection/BioClip®/Rear discharge
Cutting width:47 cm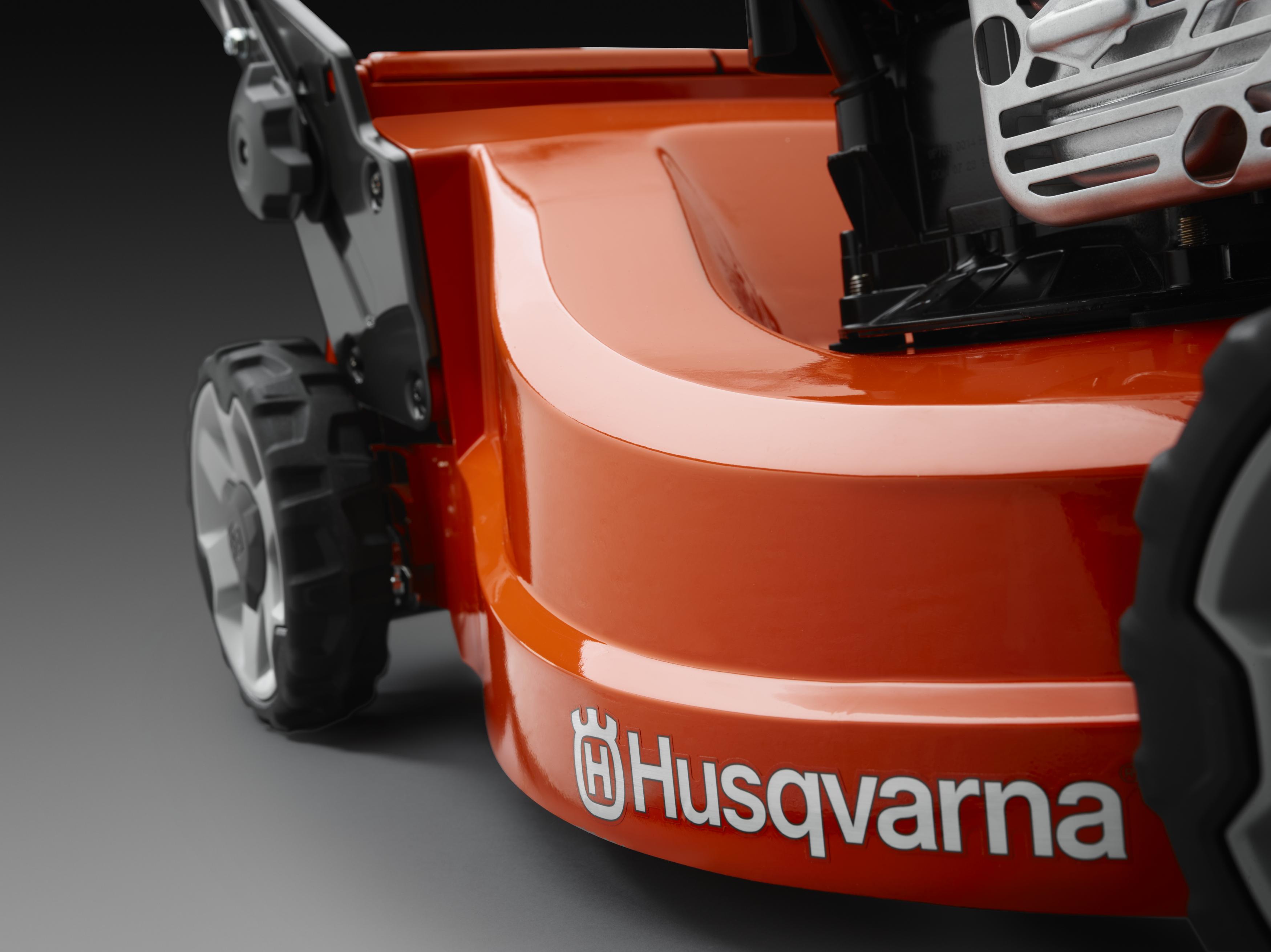 Composite chassis
Durable and light chassis, designed for best collection performance.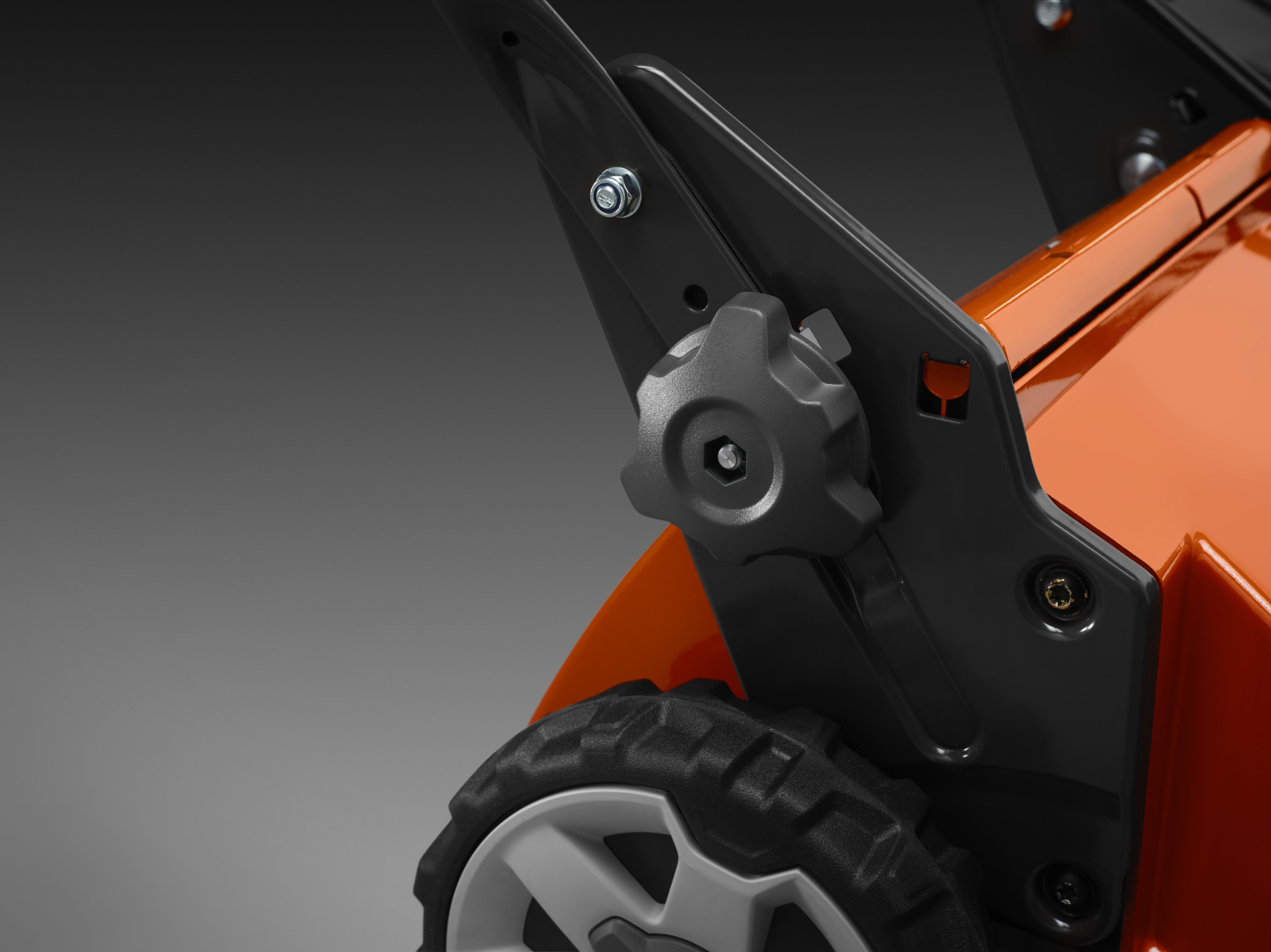 Easy adjustable handle
Quick and easy adjustment of the handle in two different heights.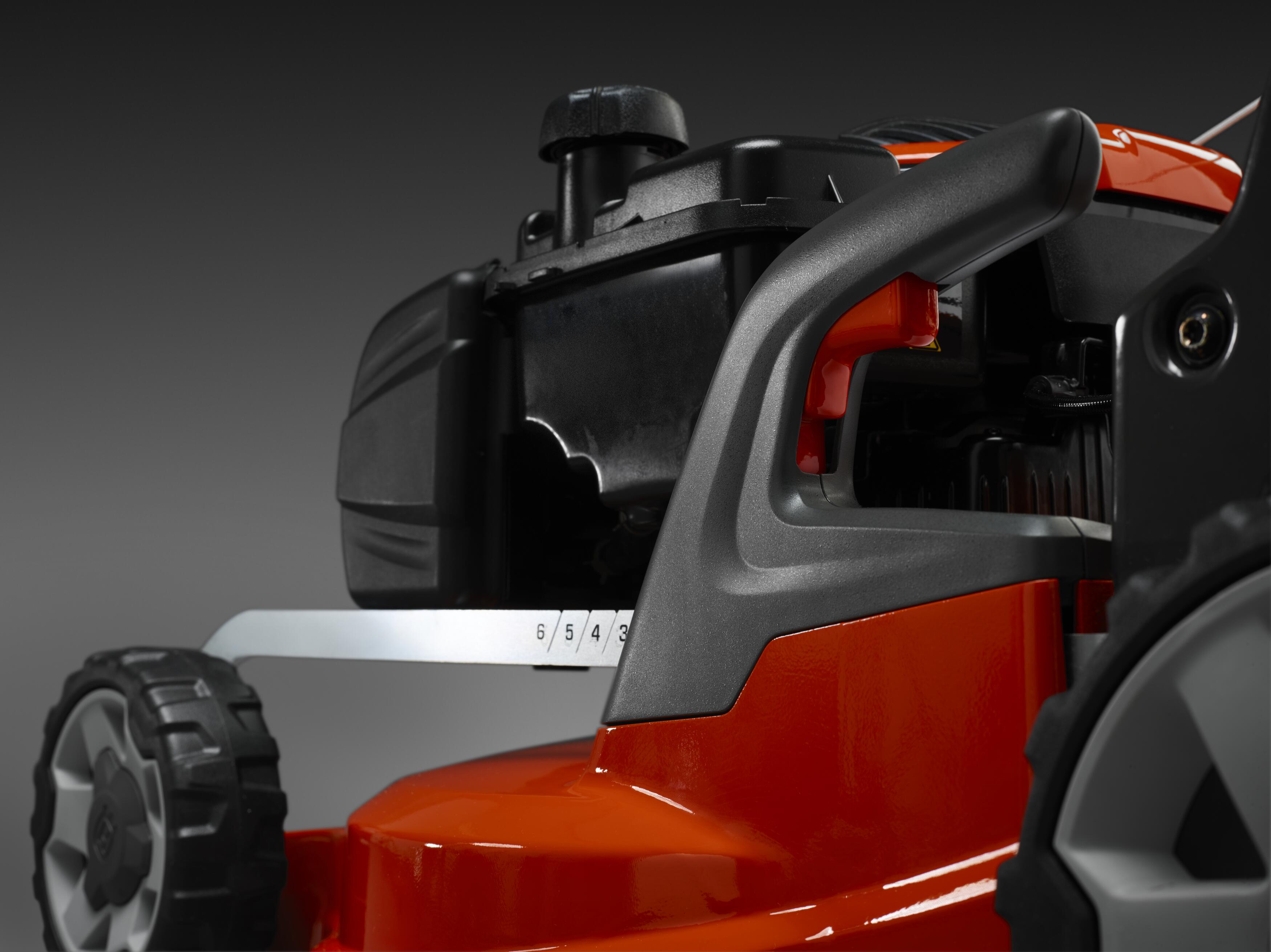 Easy central cutting height adjustment
A well balanced one hand grip makes adjustment of cutting height extra easy and convenient.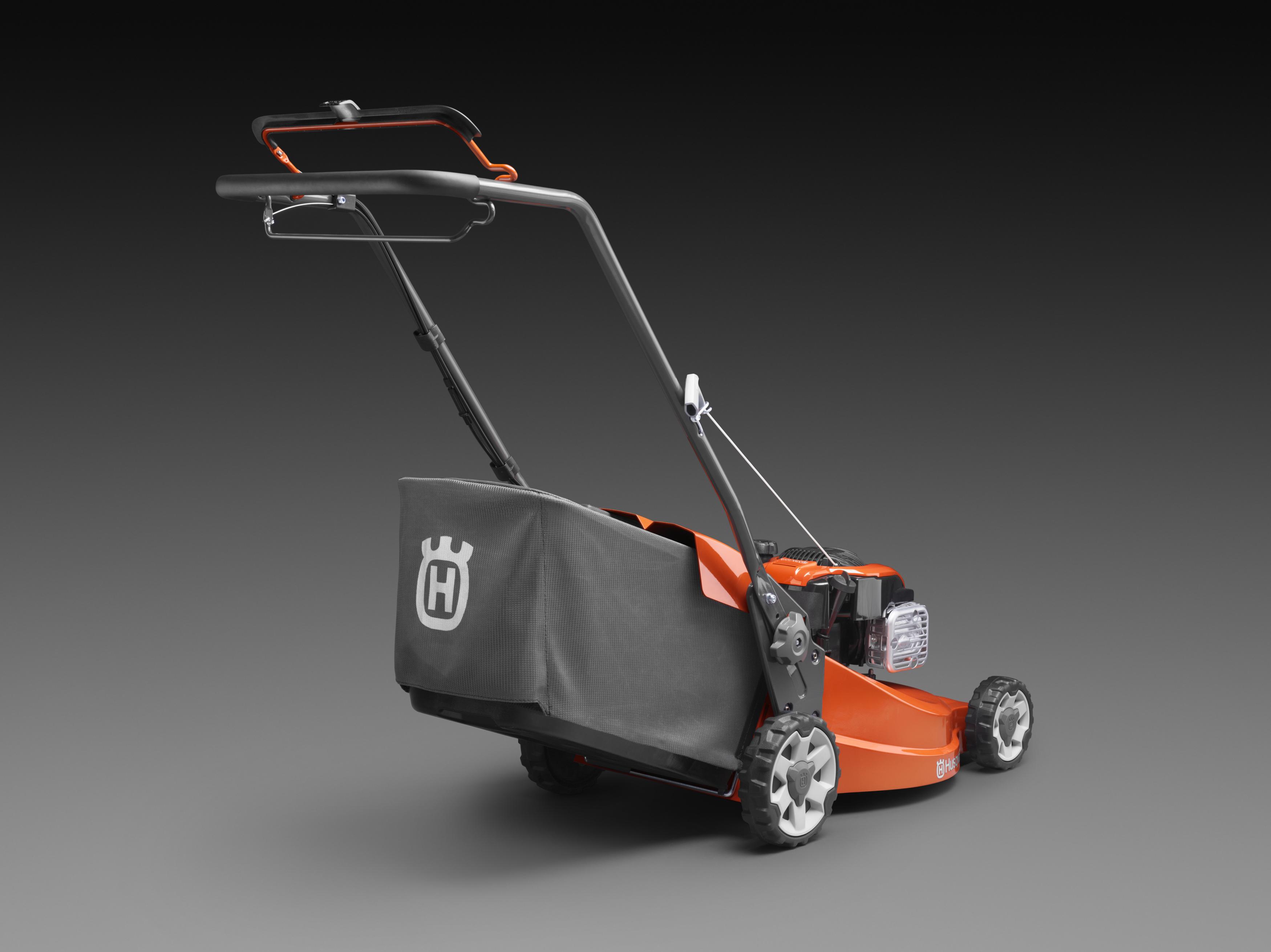 Dust blocker bag
A collect bag designed to keep dust into the bag, preventing it from blowing in the operators face.
Engine
Motor/engine manufacturer Briggs & Stratton
Engine name 575EX
Cylinder displacement 140 cm³
#Fuel tank volume (with reserve) 0.8 l
Net power at preset rpm Energy 2.1 kW
Net power at preset rpm 2900 rpm
Engine lubrication type Splash
Engine cooling Air
Exhaust emissions (CO2 EU V) 957.9 g/kWh [1]
Cutting deck
Cutting methods Collection/BioClip®/Rear discharge
BioClip® kit Available as accessory
BioClip® plug Not included
Cutting width 47 cm
Cutting height steps 6
Cutting height adjustment Central
Cutting height max 75 mm
Cutting height min 20 mm
Drive system
Drive wheels Rear
Speed 4 km/h
Drive system Self-propelled
Speed forward max 4.5 km/h
Speed forward min 0 km/h
Equipment
Collector type Fabric with dust blocker
Collector volume 55 l
Handle type Ergonomic
Handle height adjustment Yes
Handle height adjustment 2 Step
Wheel bearing, front/rear Yes/Yes
Foldable handlebar Yes
Water hose connection No
Soft grip Yes
Side adjustable handle No
Blade brake clutch (BBC) No
Throttle control No
Ball beared wheels Yes
Dimensions
Wheel size, Front 170 mm
Wheel size, Rear 210 mm
Weight 29 kg
Wheelbase 67 cm
Material
Cutting deck material Composite
Rims, material Plastic
Sound and Noise
Sound pressure level at operators ear 84 dB(A)
Sound power level, measured 94 dB(A)
Sound power level, guaranteed (LWA) 96 dB(A)
Vibration
Vibrations handlebar 3.4 m/s²