Husqvarna LC 247iX
549,00 €
Battery lawn mower for medium-sized lawns with increased cutting width for hassle-free mowing and minimum maintenance. Lightweight composite deck for easy manoeuvring, while intuitive keypad gathers all controls for ease of use. Quiet, efficient smoke-free operation with zero direct emissions. Dual battery slots compatible with all Husqvarna batteries offer increased runtime and improved cost-effectiveness. Bluetooth connectivity provides the user with product data and information and enables more efficient servicing.
Drive system:Push
Cutting methods:Collection/BioClip®/Rear discharge
Cutting width:47 cm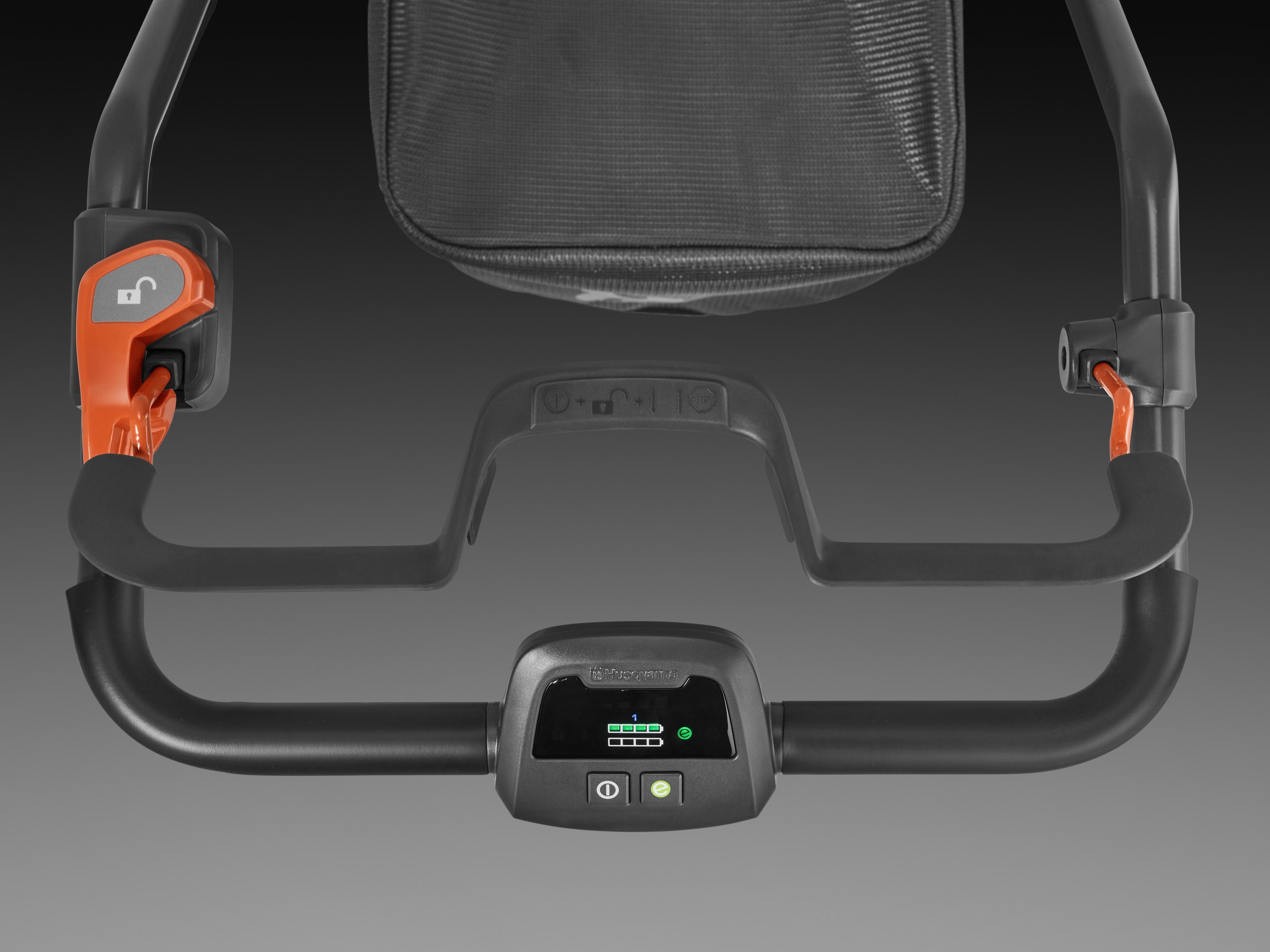 Intuitive key pad
The key pad is very easy to operate. All information you need in one place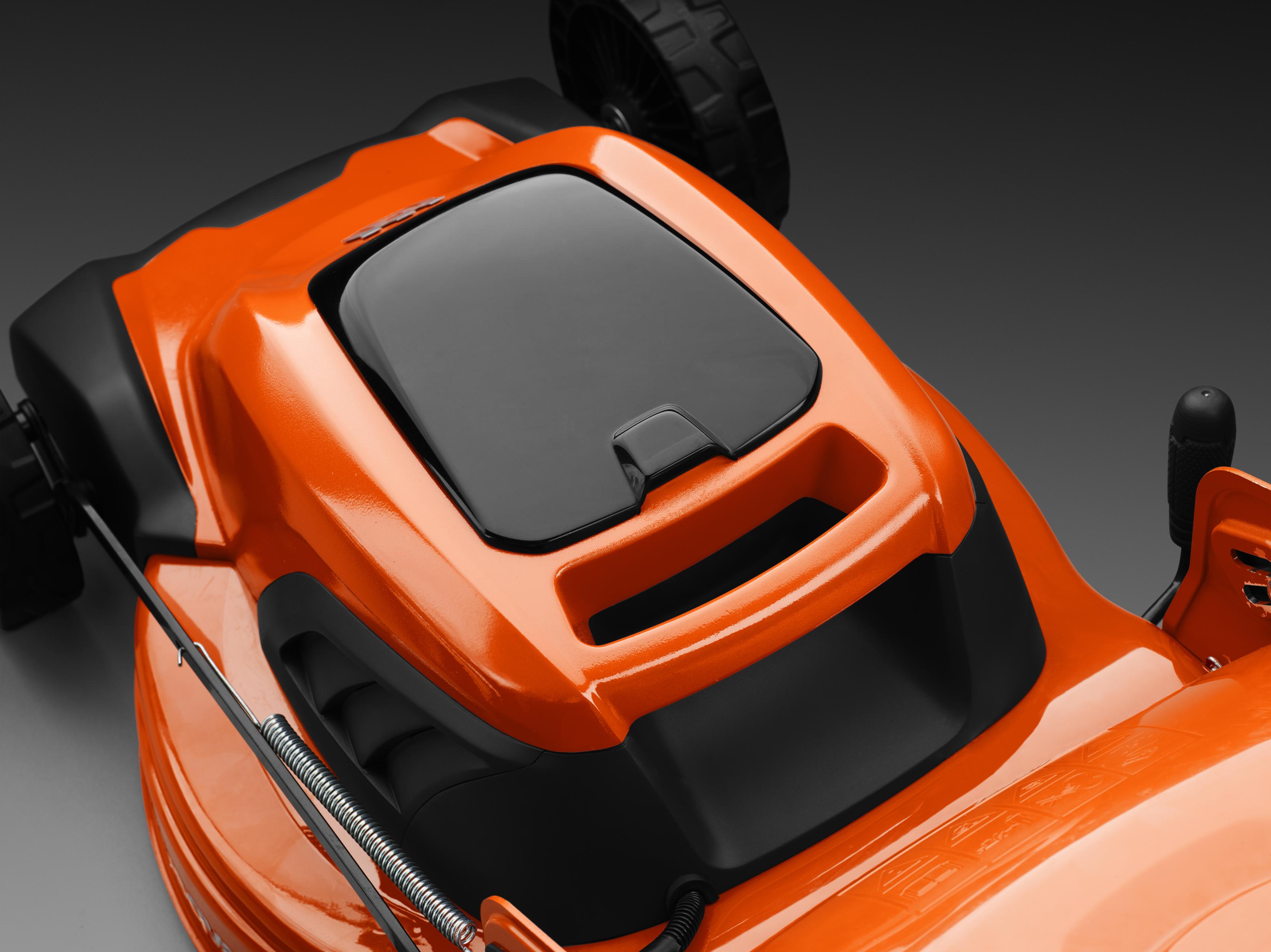 Lifting handle front and rear
Easy grip in front and rear for lifting into storage, the car or carrying up stairs.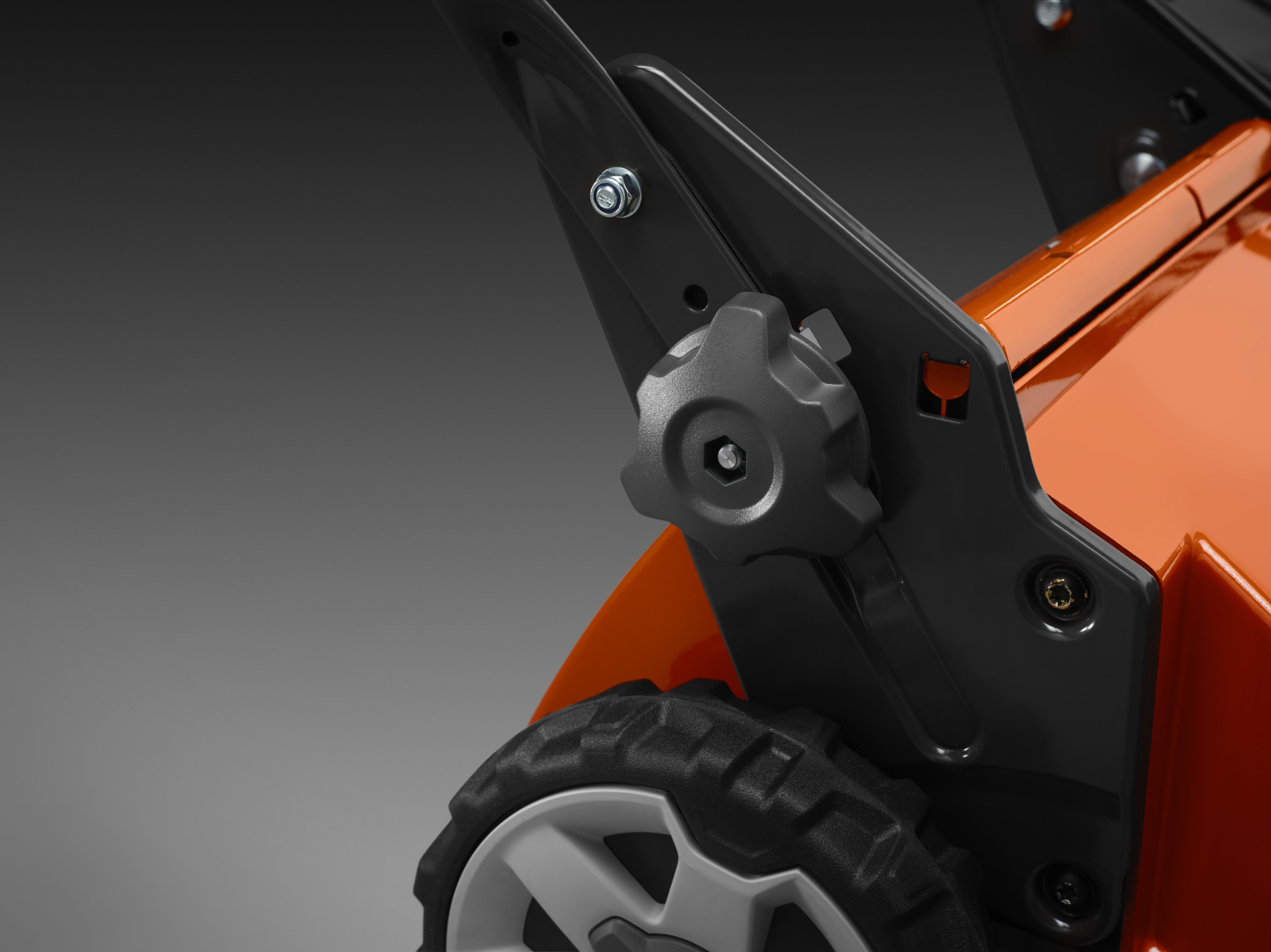 Easy adjustable handle
Quick and easy adjustment of the handle in two different heights.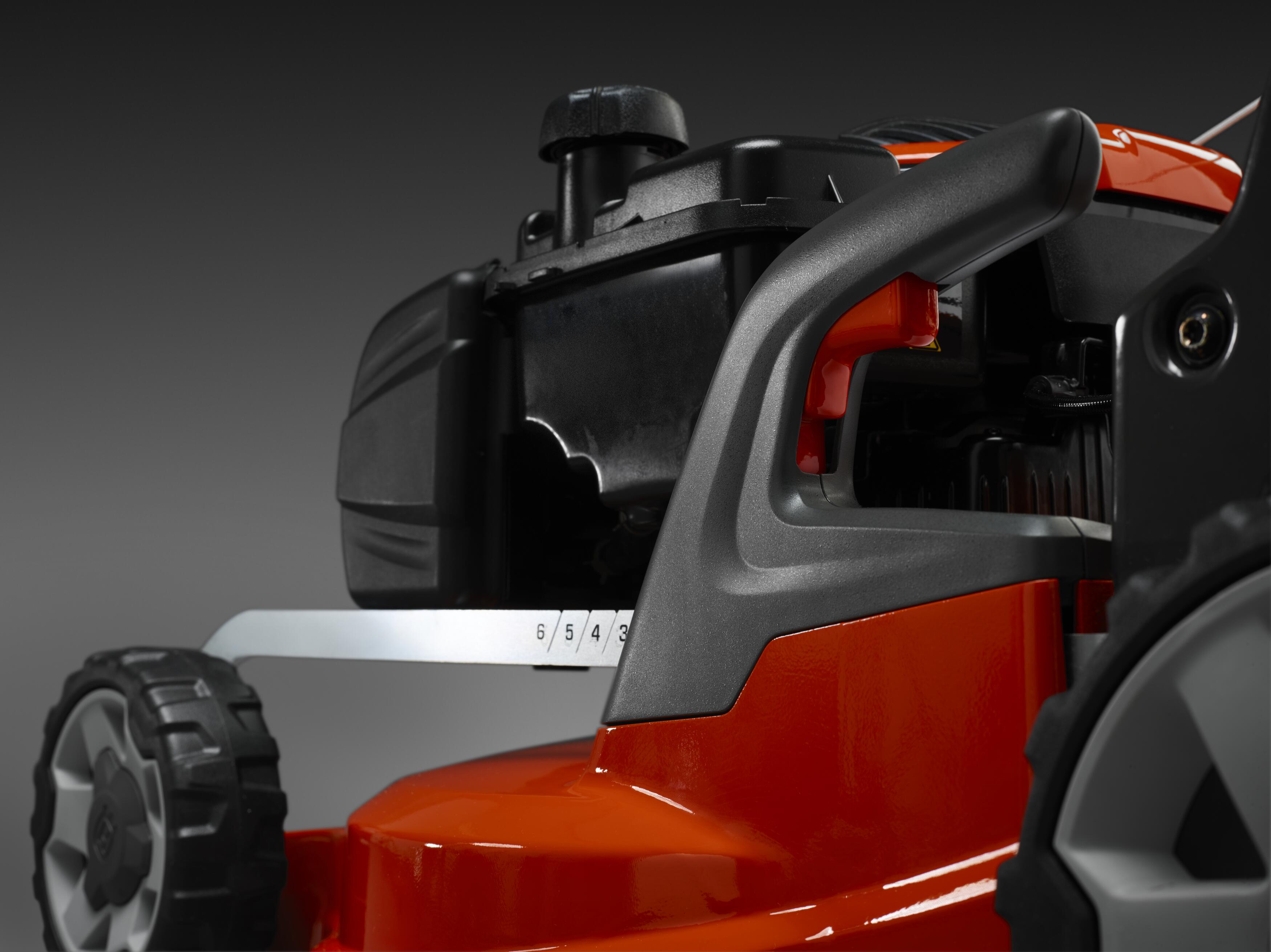 Easy central cutting height adjustment
A well balanced one hand grip makes adjustment of cutting height extra easy and convenient.
Engine
Net power at preset rpm Energy 0.75 kW
Net power at preset rpm 3000 rpm
Cutting deck
Cutting methods Collection/BioClip®/Rear discharge
BioClip® kit Available as accessory
BioClip® plug Not included
Cutting width 47 cm
Cutting height steps 6
Cutting height adjustment Central
Cutting height max 75 mm
Cutting height min 20 mm
Drive system
Drive wheels N/A
Drive system Push
Speed forward max 0 km/h
Speed forward min 0 km/h
Equipment
Collector type Fabric with dust blocker
Collector volume 55 l
Handle type Ergonomic
Handle height adjustment 2 Step
Wheel bearing, front/rear Yes/Yes
Foldable handlebar No
Soft grip Yes
Side adjustable handle No
Throttle control No
Dimensions
Wheel size, Front 170 mm
Wheel size, Rear 210 mm
Weight 24 kg
Wheelbase 66 cm
Material
Cutting deck material Composite
Rims, material Plastic
Sound and Noise
Sound pressure level at operators ear 79 dB(A)
Sound power level, measured 92 dB(A)
Sound power level, guaranteed (LWA) 93 dB(A)
Vibration
Vibrations handlebar 0.42 m/s²