HUSQVARNA LB 548i
1 099,00 €
Husqvarna LB 548i is a robust, cordless battery-powered lawnmower with a 48-cm mulching cutting deck. Designed for professional users in need of a reliable and quiet mower with low running costs and easy maintenance. Robust aluminium cutting deck with high-level components and heavy-duty commercial power unit. Extremely easy to start and operate thanks to its intuitive keypad and low weight. Features such as savE/PowerBoost and active cooling make it possible to cut uneven and high grass. Extended runtime enabled by double battery slots for integral BLi batteries. Backpack battery option available for even longer runtime.
Drive system:Push
Cutting methods:BioClip®
Cutting width:48 cm
Power Boost
Automatic increase of blade speed when mowing in tough condition means extra power when needed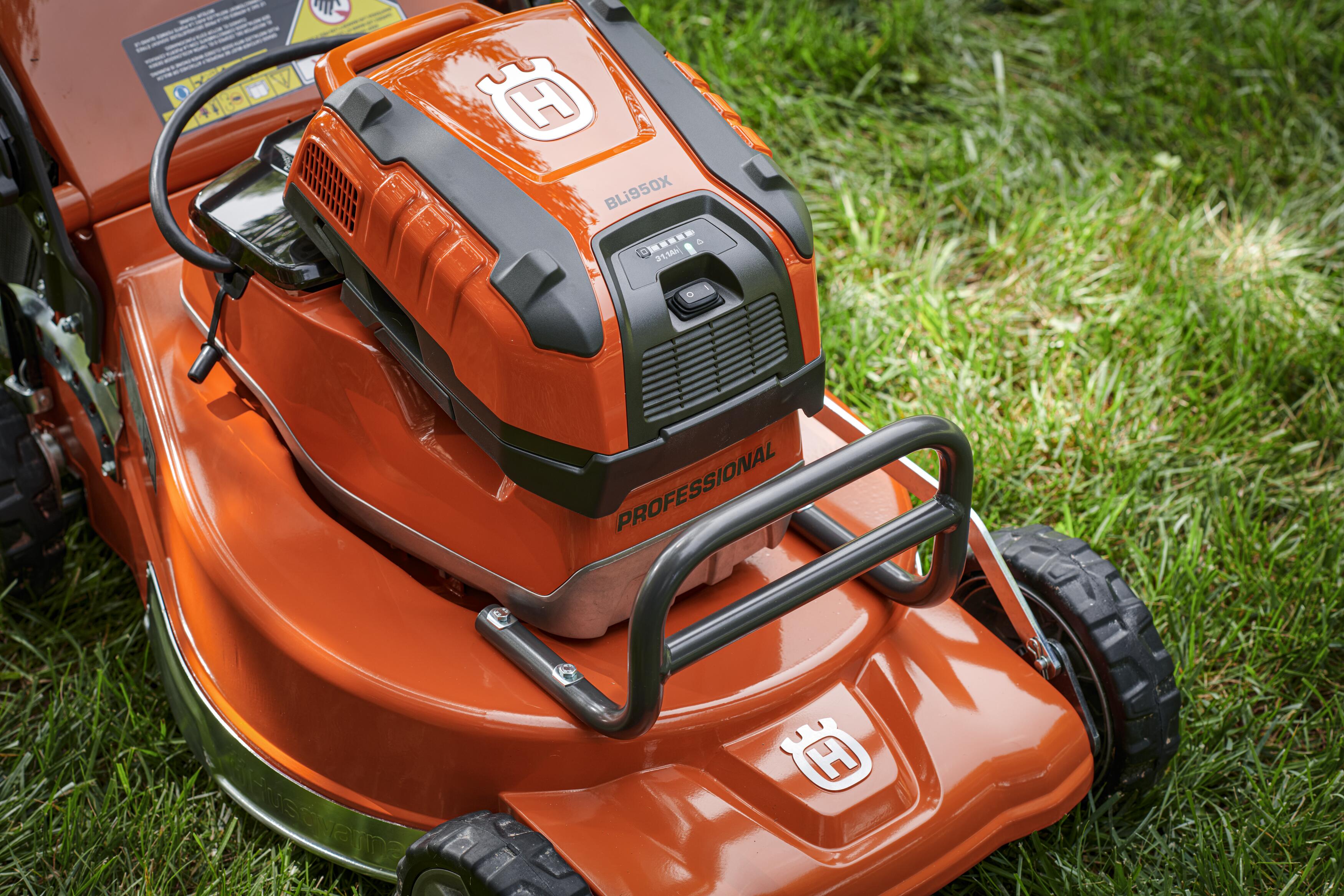 Battery backpack option
Battery backpack option for optimized runtime. Easily mounted on top of motor, still allowing for access of battery compartment.
Weatherproof (IPX4)
This battery-powered Husqvarna machine fulfils the IPX4 classification for rain resistance. This makes it a long-lasting and reliable tool that can be used all year round in all weather conditions.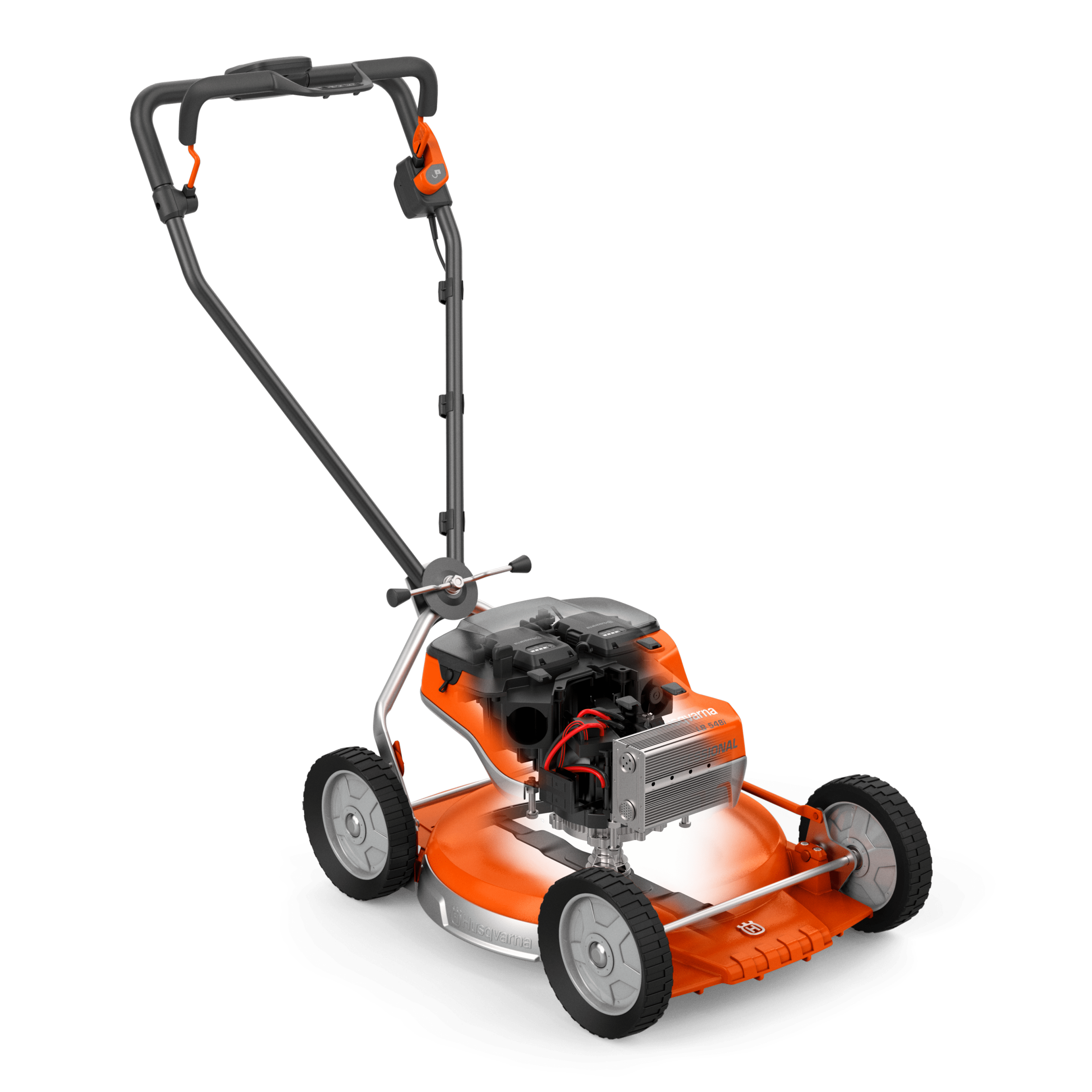 Commercial grade components
Robust aluminium deck with high level components and heavy duty commercial powerhead to last over time
Engine
Net power at preset rpm Energy 1.5 kW
Net power at preset rpm 3000 rpm
Cutting deck
Cutting methods BioClip®
BioClip® kit Not available as accessory (NOT AVAILABLE)
BioClip® plug N/A
Cutting width 48 cm
Cutting height steps 6
Cutting height adjustment Central
Cutting height max 60 mm
Cutting height min 30 mm
Drive system
Drive wheels N/A
Drive system Push
Speed forward max 0 km/h
Speed forward min 0 km/h
Equipment
Collector type None
Collector volume 0 l
Handle type Straight handle
Handle height adjustment 2 Step
Wheel bearing, front/rear Yes/Yes
Soft grip Yes
Side adjustable handle Yes
Throttle control No
Dimensions
Wheel size, Front 208 mm
Wheel size, Rear 208 mm
Weight 31 kg
Wheelbase 52 cm
Material
Cutting deck material Aluminium
Rims, material Steel
Sound and Noise
Sound pressure level at operators ear 80 dB(A)
Sound power level, measured 93 dB(A)
Sound power level, guaranteed (LWA) 93 dB(A)
Vibration
Vibrations handlebar 0.3 m/s²