HUSQVARNA KLIPPO LB 553S e
1 199,00 €
KLIPPO LB 553S e, a reliable and dedicated BioClip® mower with front-wheel drive for commercial use. The fullsized 53 cm cutting deck makes it to a perfect solution for mid-sized to larger areas or as a complementary trimming tool for rode-on or robotic mowers. The design has focussed on achieving the best possible ergonomic conditions for the operator and an extra-ordinary cutting results, even in wet weather. Equipped with strong and easy-start Honda GCV-engine, cast aluminium deck, light-weight aluminium wheels and an ergonomic side-adjustable and effective anti-vibrated handle system, which help the model fulfil A(8) EN836. KLIPPO LB 500 Series, commercial models with outstanding performance and durability for a long-term relation.
Motor/engine manufacturer:Honda
Drive system:Self-propelled, single speed
Cutting methods:BioClip®
Cutting width:53 cm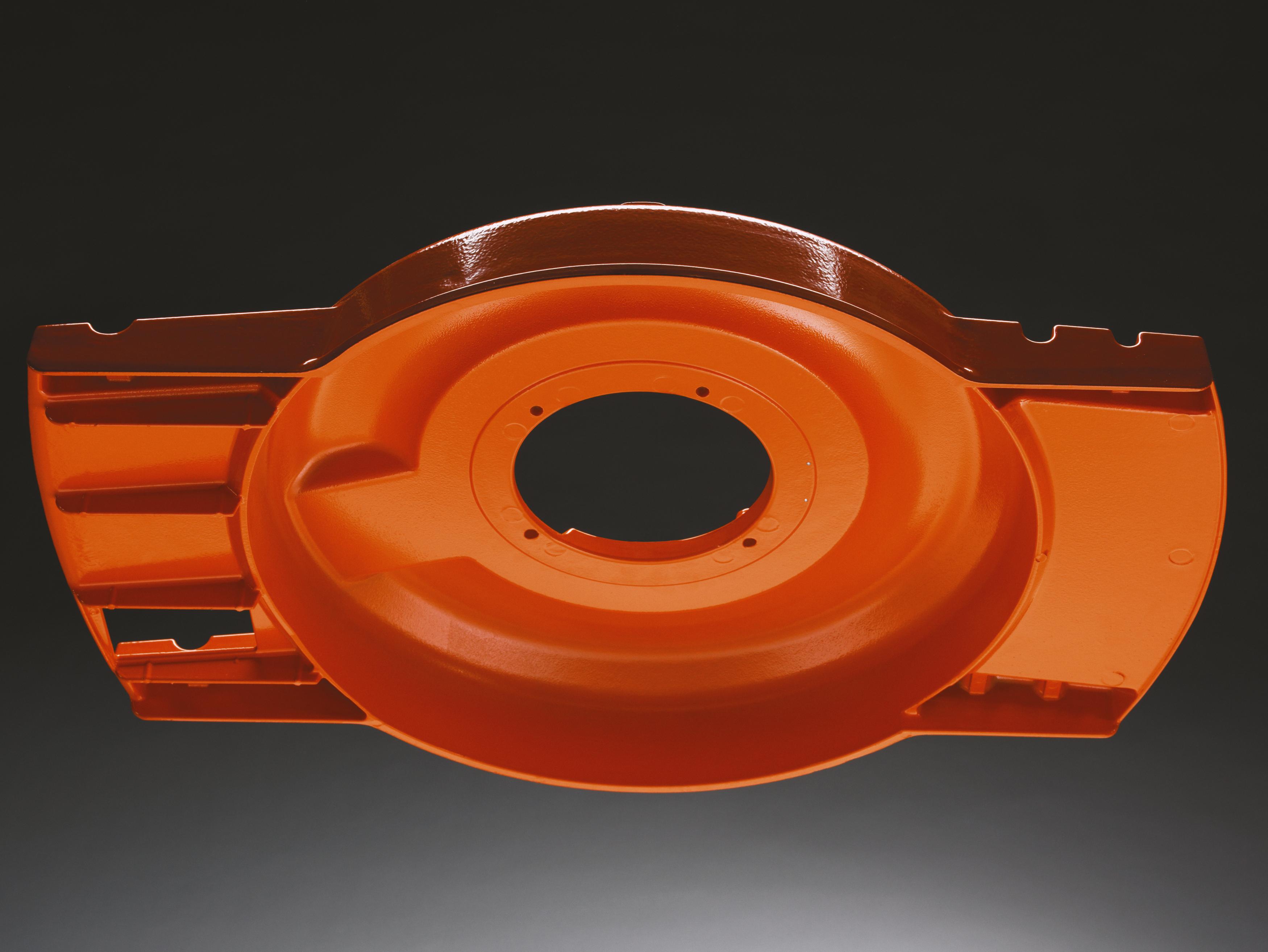 Aluminium chassis
Heavy-duty, cast aluminium chassis provides increased strength and longer life.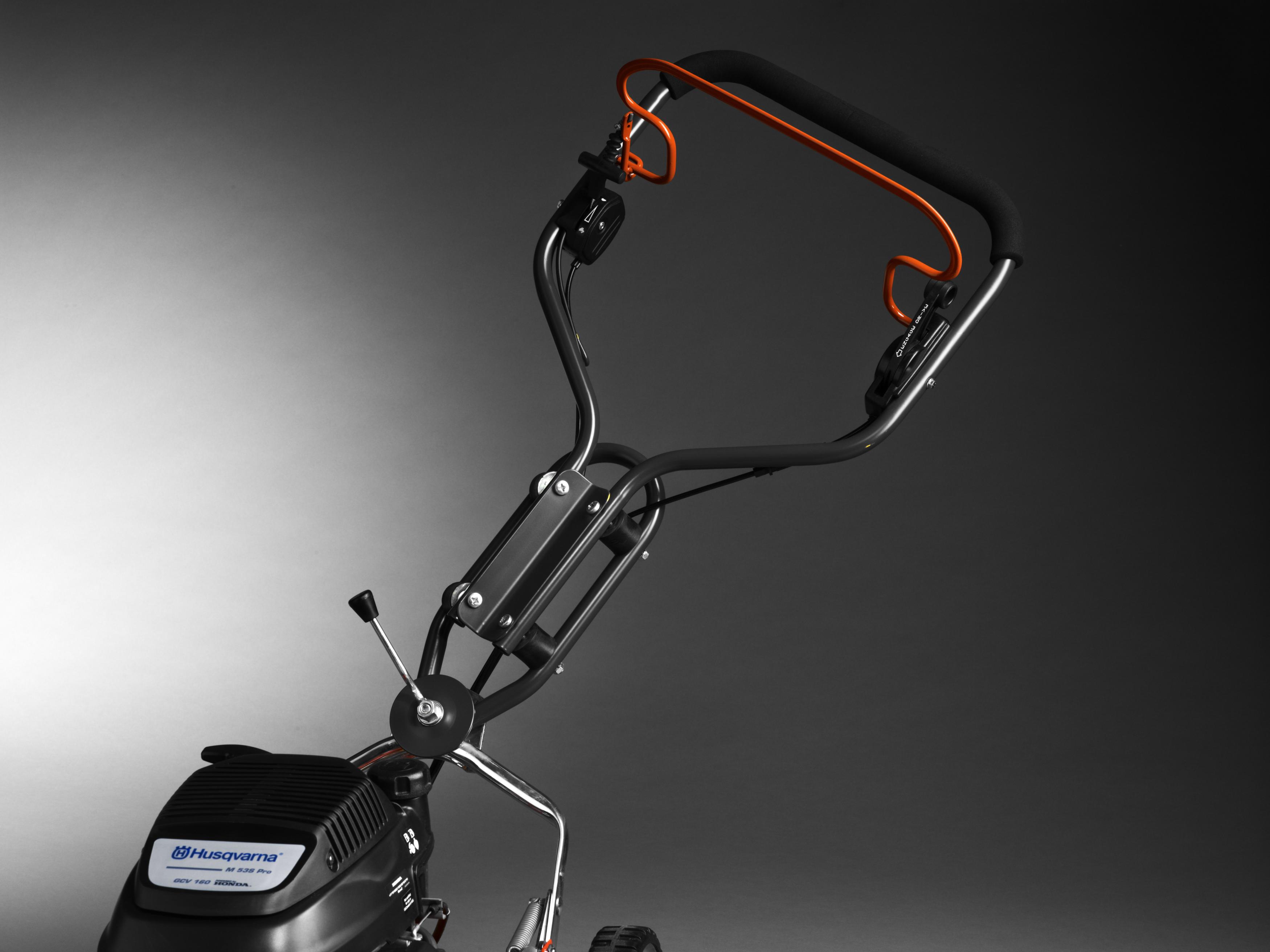 Side adjustable handlebar
The handlebar is adjustable both horizontally and vertically for optimum working positions and improved ergonomics.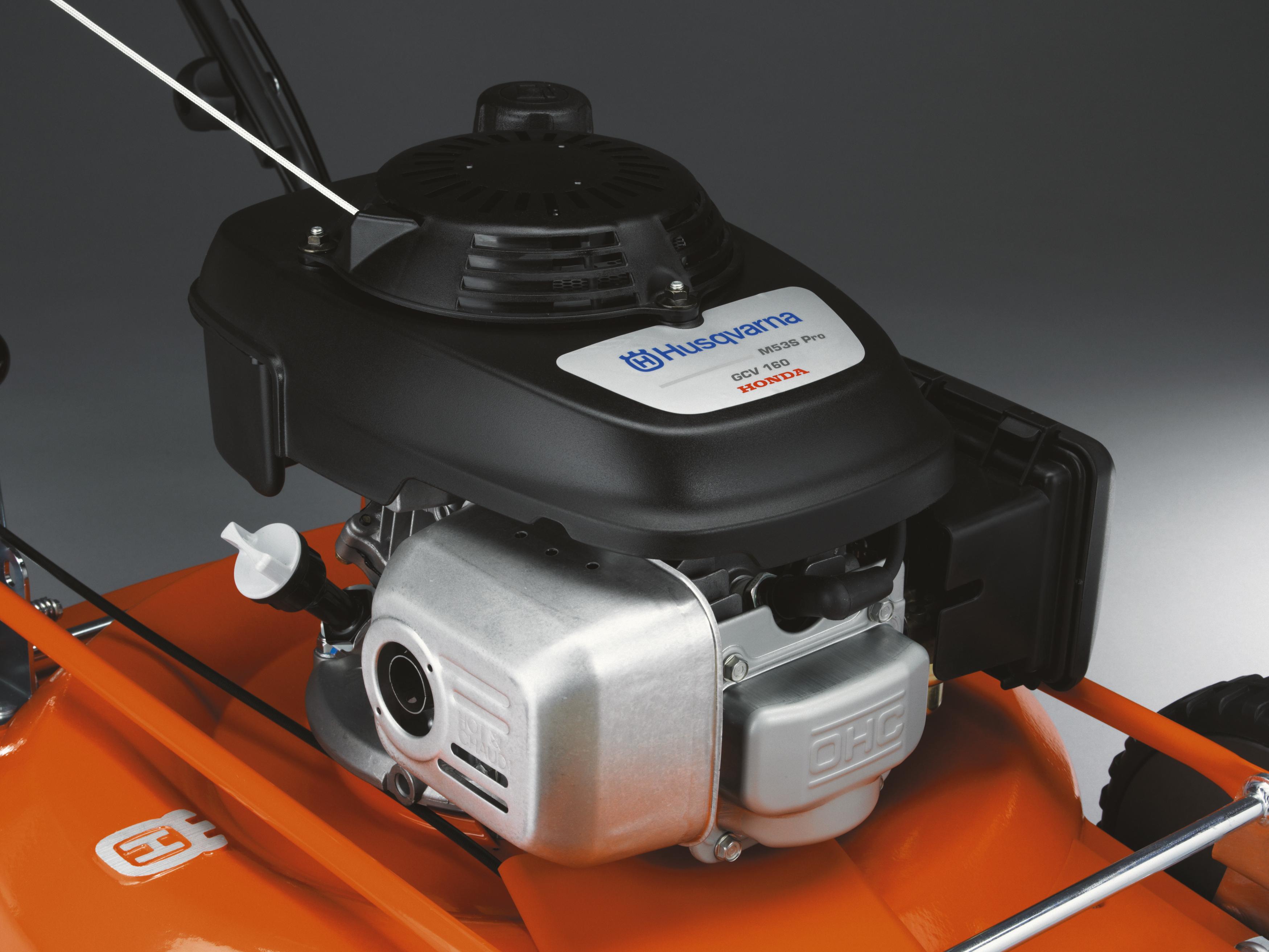 Honda GCVx engine
Engine in the new GCVx series. Reliable, powerful and easy starting with Auto Choke. EU stage V certified for more stringent regulations.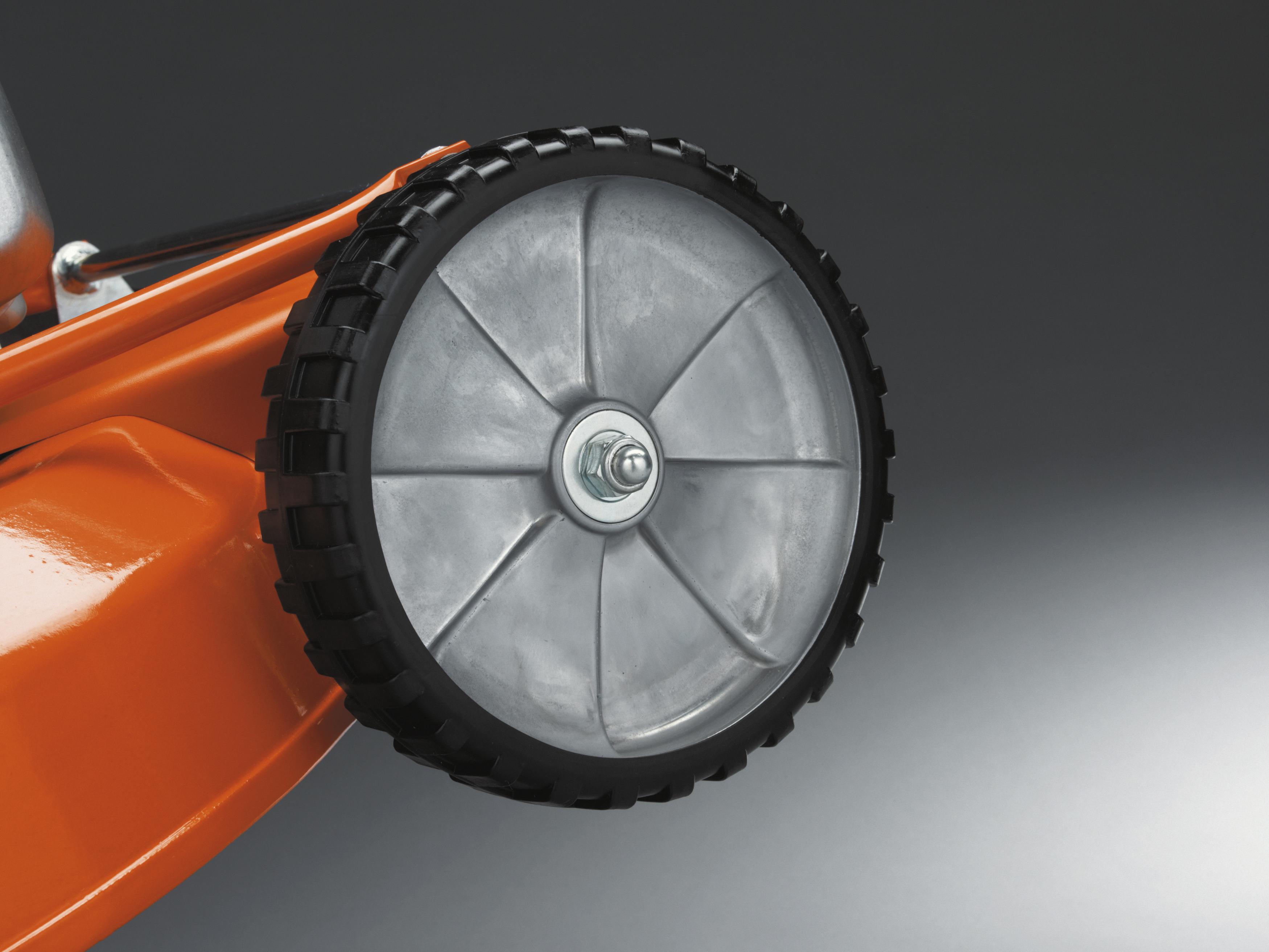 Aluminium rims
8-inch cast aluminium rims with double-sealed bearings. Rubber tyres provide deeper tread depth for increased traction and a more comfortable drive.
Engine
Motor/engine manufacturer Honda
Engine name GCVX-170
Cylinder displacement 166 cm³
#Fuel tank volume (with reserve) 0.9 l
Net power at preset rpm Energy 3.3 kW
Net power at preset rpm 2900 rpm
Engine lubrication type Splash
Engine cooling Air
Exhaust emissions (CO2 EU V) 862 g/kWh [1]
Cutting deck
Cutting methods BioClip®
BioClip® kit Not available as accessory (NOT AVAILABLE)
BioClip® plug N/A
Cutting width 53 cm
Cutting height steps 5
Cutting height adjustment Central, spring-assisted
Cutting height max 65 mm
Cutting height min 28 mm
Drive system
Drive wheels Front
Drive system Self-propelled, single speed
Speed forward max 4.8 km/h
Speed forward min 0 km/h
Equipment
Collector type None
Collector volume 0 l
Handle type Anti-vibrated
Handle height adjustment Yes
Handle height adjustment 2 Step
Wheel bearing, front/rear Yes
Foldable handlebar No
Water hose connection No
Soft grip Yes
Side adjustable handle Yes
Blade brake clutch (BBC) No
Throttle control No
Ball beared wheels Yes
Dimensions
Wheel size, Front 203 mm
Wheel size, Rear 203 mm
Weight 36.5 kg
Material
Cutting deck material Aluminium
Rims, material Aluminium
Sound and Noise
Sound pressure level at operators ear 83 dB(A)
Sound power level, measured 94 dB(A)
Sound power level, guaranteed (LWA) 95 dB(A)
Vibration
Vibrations handlebar 4.1 m/s²