Husqvarna 570BTS is a powerful industrial leaf blower designed for demanding tasks. Its large air flow and high air speed are provided by an efficient fan design together with a powerful X-Torq® engine. A commercial grade air filter gives this petrol leaf blower a long operating time and trouble free use, whether you're blowing away leaves or debris. The harness has wide shoulder straps offering superior comfort over other backpack leaf blowers designed for industrial use.
Cylinder displacement:65.6 cm³
Air speed:105.6 m/s
Weight:11.2 kg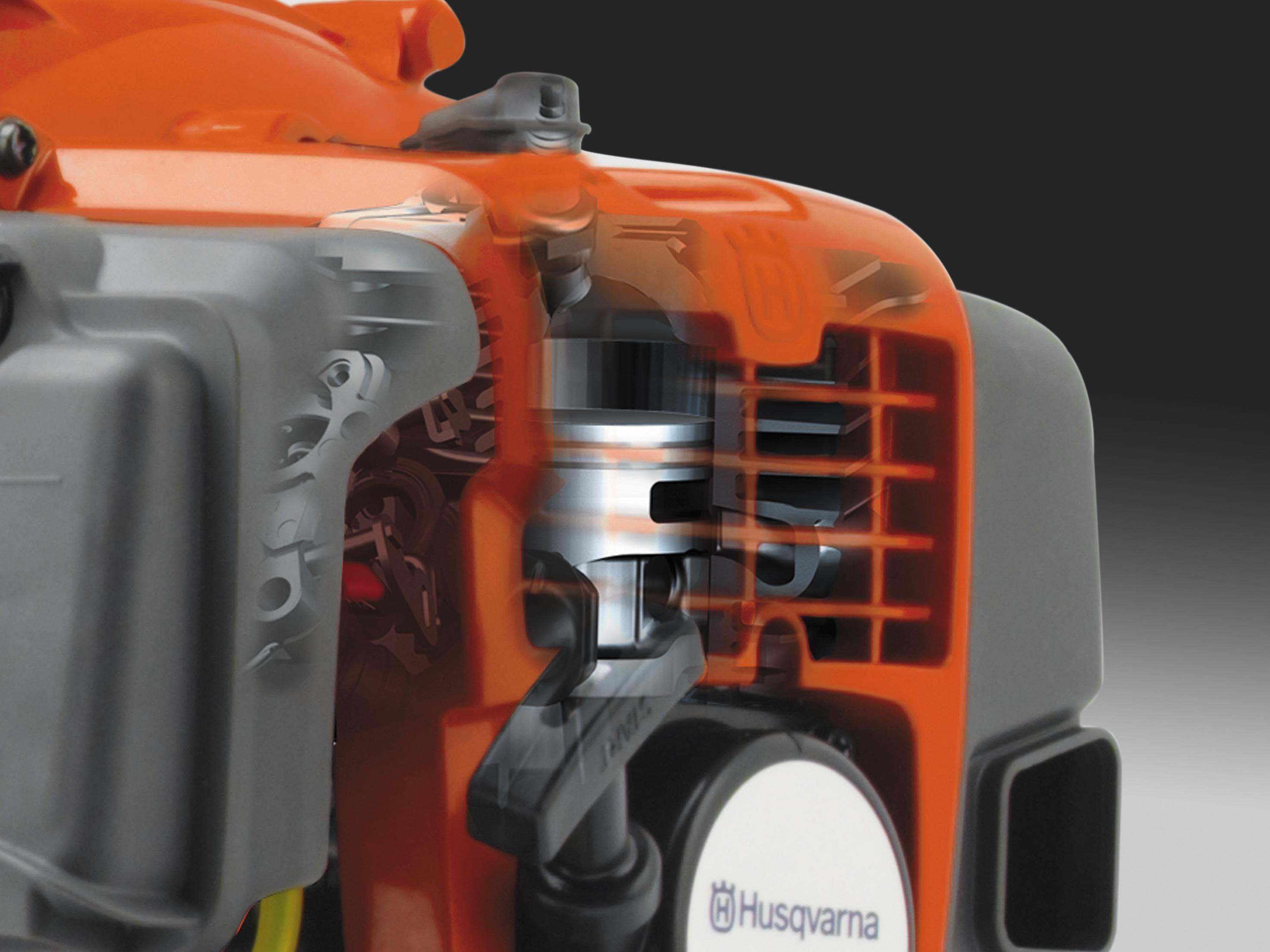 X-Torq® engine
The X-Torq® engine design increases torque over a wider rpm range providing maximum cutting power.
Comfort handle
Soft-grip handles for optimum comfort.
Fuel pump
Fuel pump designed for easy starting.
Commercial grade air filter
The 2-stage intake air filtration ensures long operation periods in dusty conditions.
Capacity
Air flow in housing 28 m³/min
Air flow in pipe 22 m³/min
Air speed 105.6 m/s
Air speed (flat nozzle) 91 m/s
Air speed (round nozzle) 106 m/s
Dimensions
Weight 11.2 kg
Tube diameter 72 mm
Tube length 1197 mm
Engine
Cylinder displacement 65.6 cm³
Power output 2.9 kW
Maximum power speed 8000 rpm
Fuel tank volume 2.2 l
Fuel consumption 431 g/kWh
Spark plug NGK CMR7H
Idling speed 2000 rpm
Electrode gap 0.65 mm
Exhaust emissions (CO2 EU V) 680 g/kWh [1]
Equipment
Tube length 1197 mm
OEM Nozzle type Round
Sound and Noise
Sound power level, guaranteed (LWA) 110 dB(A)
Sound pressure level at operators ear 99 dB(A)
Vibration
Equivalent vibration level (ahv, eq) handle 1.8 m/s²