HUSQVARNA 555RXT
1 099,00 €
Husqvarna 555RXT is a very powerful brushcutter developed for full time work in tough conditions. The X-Torq® engine provide raw power, rapid acceleration and excellent fuel economy. Long shaft and bevel gear angled 35 degrees simplifies wider sweeps. Very low vibrations thanks to LowVib®. Delivered with Balance XT harness.
Cylinder displacement:53.3 cm³
Weight (excl. cutting equipment):9.2 kg
OEM Harness:Balance XT
Equivalent vibration level (ahv, eq) left handle:1.5 m/s²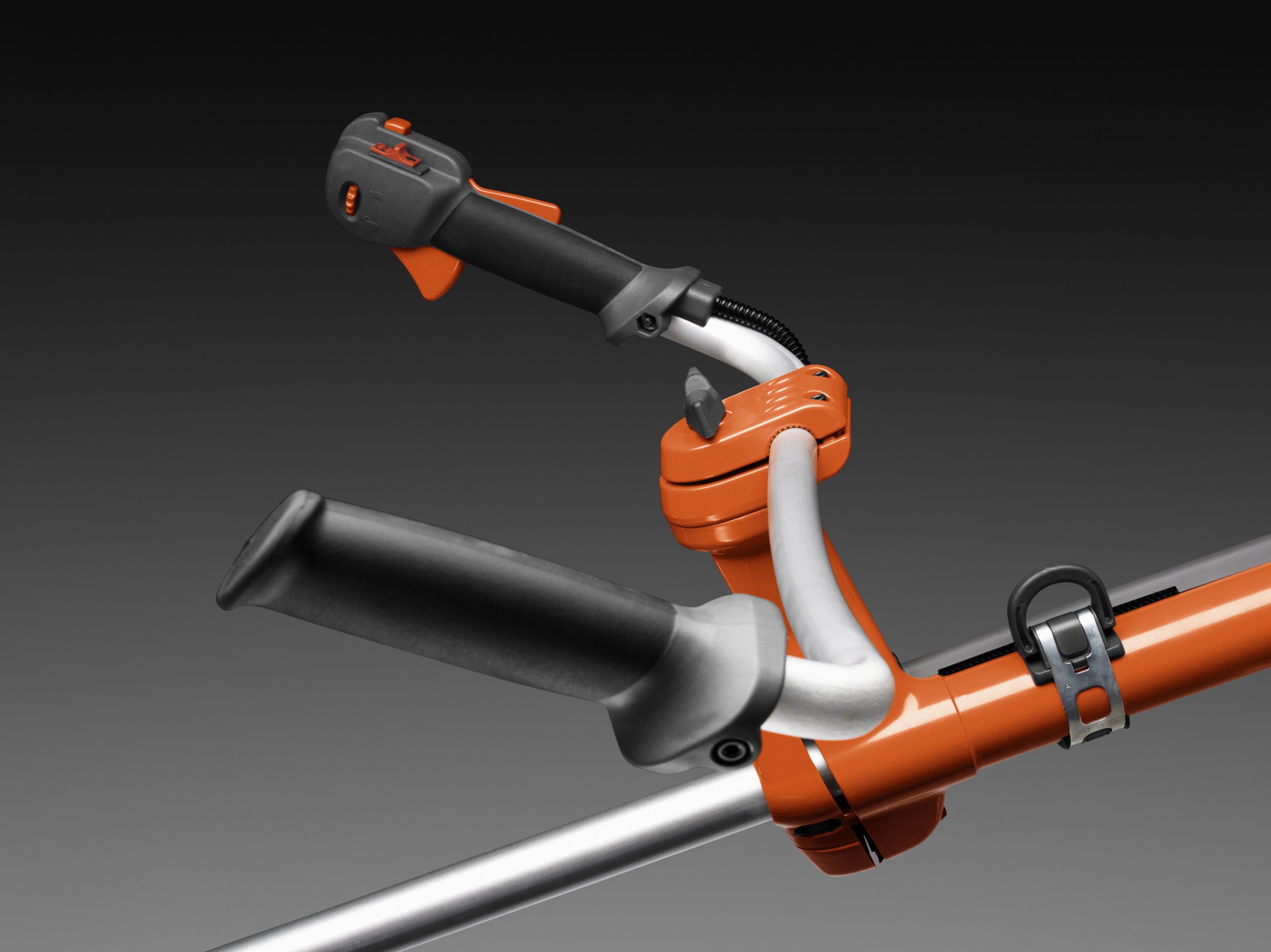 Adjustable handle bar
Adjustable and ergonomically designed handlebar for best comfort.
X-Torq® engine
The X-Torq® engine design increases torque over a wider rpm range providing maximum cutting power.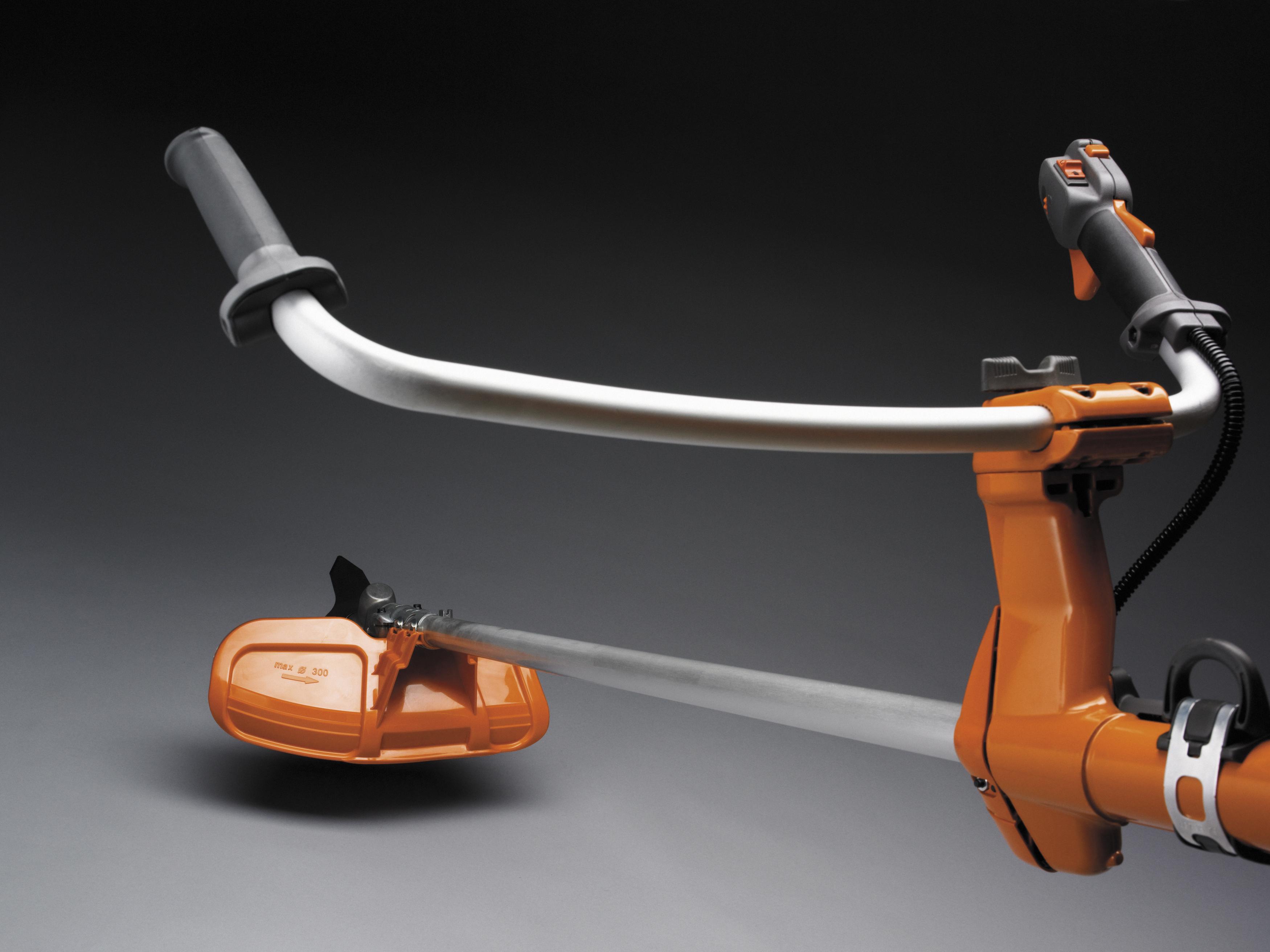 Long shaft
Long shaft providing extended reach, facilitating grass clearing.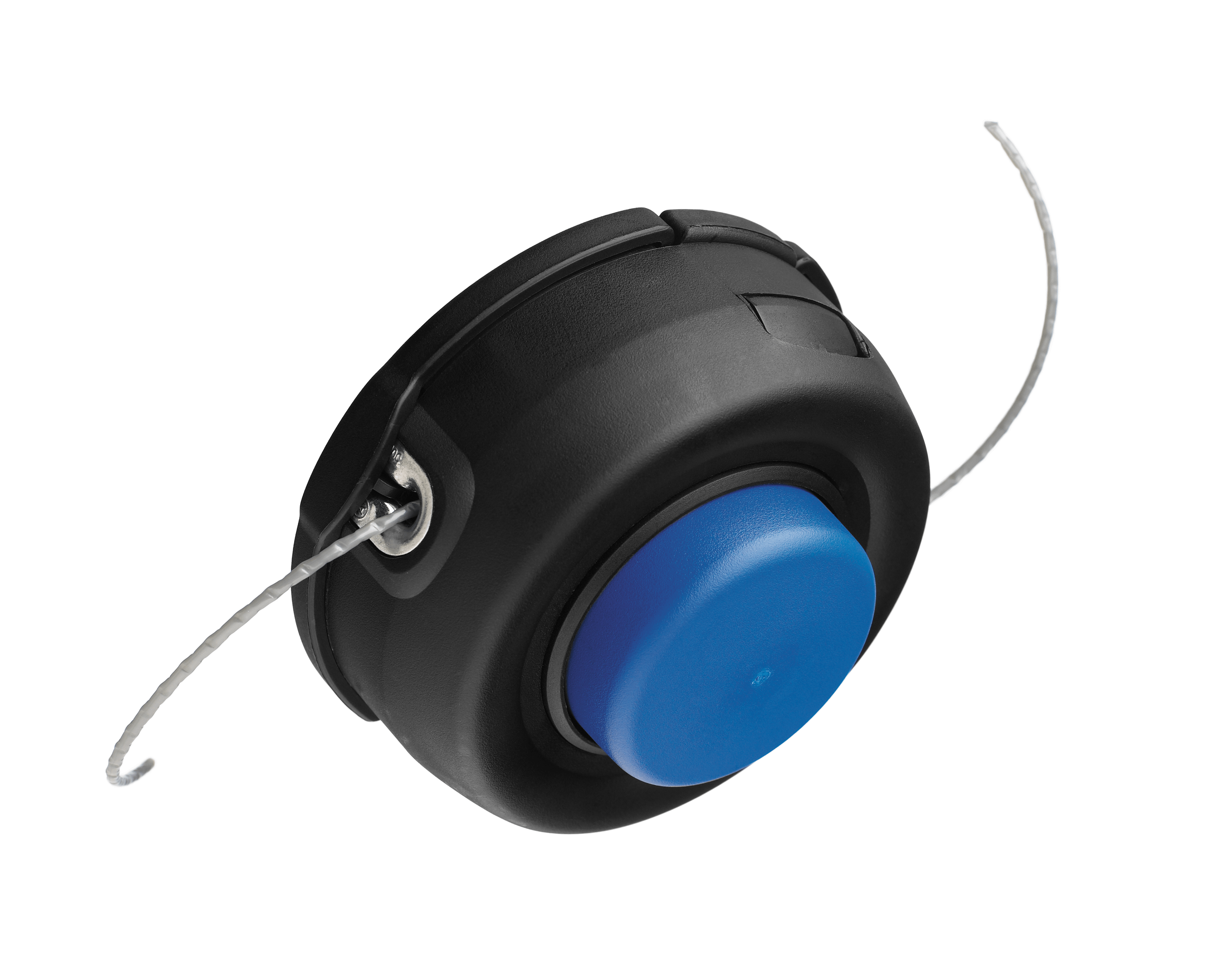 Tap 'n Go
Heavy duty twin line cutting system with Tap 'n Go for quick line feed.
Engine
Power output 2.8 kW
Cylinder displacement 53.3 cm³
Maximum rpm output shaft 10500 rpm
Maximum power speed 9000 rpm
Idling speed 2800 rpm
Clutch engagement speed (±120) 4100 rpm
Torque, max. 3.5 Nm
Torque, max. at rpm 6900 rpm
Fuel tank volume 1.1 l
Fuel consumption 480 g/kWh
Fuel consumption 1.34 kg/h
Output shaft thread M12x1.75V
Spark plug NGK BPMR7A
Electrode gap 0.5 mm
Exhaust emissions (CO2 EU V) 1000 g/kWh [1]
Transmission
Gear ratio 1.47
Drive gear angle 35 °
Dimensions
Weight (excl. cutting equipment) 9.2 kg
Tube length 1483 mm
Tube diameter 35 mm
Equipment
OEM Grass blade Multi 350-3
OEM Harness Balance XT
OEM Trimmer head T55X M12
Lubricant
Lubricant type Husqvarna 2 stroke or equiv. at 50:1
Lubricant type (bevel gear) Biodegradable grease
Sound and Noise
Sound power level, guaranteed (LWA) 121 dB(A)
Sound power level, measured 119 dB(A)
Sound pressure level at operators ear 101 dB(A)
Emission
Exhaust emissions (HC average) 53.32 g/kWh
Exhaust emissions (HC average) 59.61 g/kWh
Exhaust emissions (CO average) 274.11 g/kWh
Exhaust emissions (CO average) 278.42 g/kWh
Exhaust emissions (NOx average) 3.34 g/kWh
Exhaust emissions (NOx average) 1.69 g/kWh