Professional brushcutter with high performance as well as sensational ergonomics and manoeuvrability. The X-Torq® engine provide raw power and excellent fuel economy.Optimized shaft length and bevel gear angled 35 degrees. Delivered with Balance X harness.
Cylinder displacement:45.7 cm³
Weight (excl. cutting equipment):8.9 kg
OEM Harness:Balance X
Equivalent vibration level (ahv, eq) left handle:3.2 m/s²
X-Torq® engine
The X-Torq® engine design increases torque over a wider rpm range providing maximum cutting power.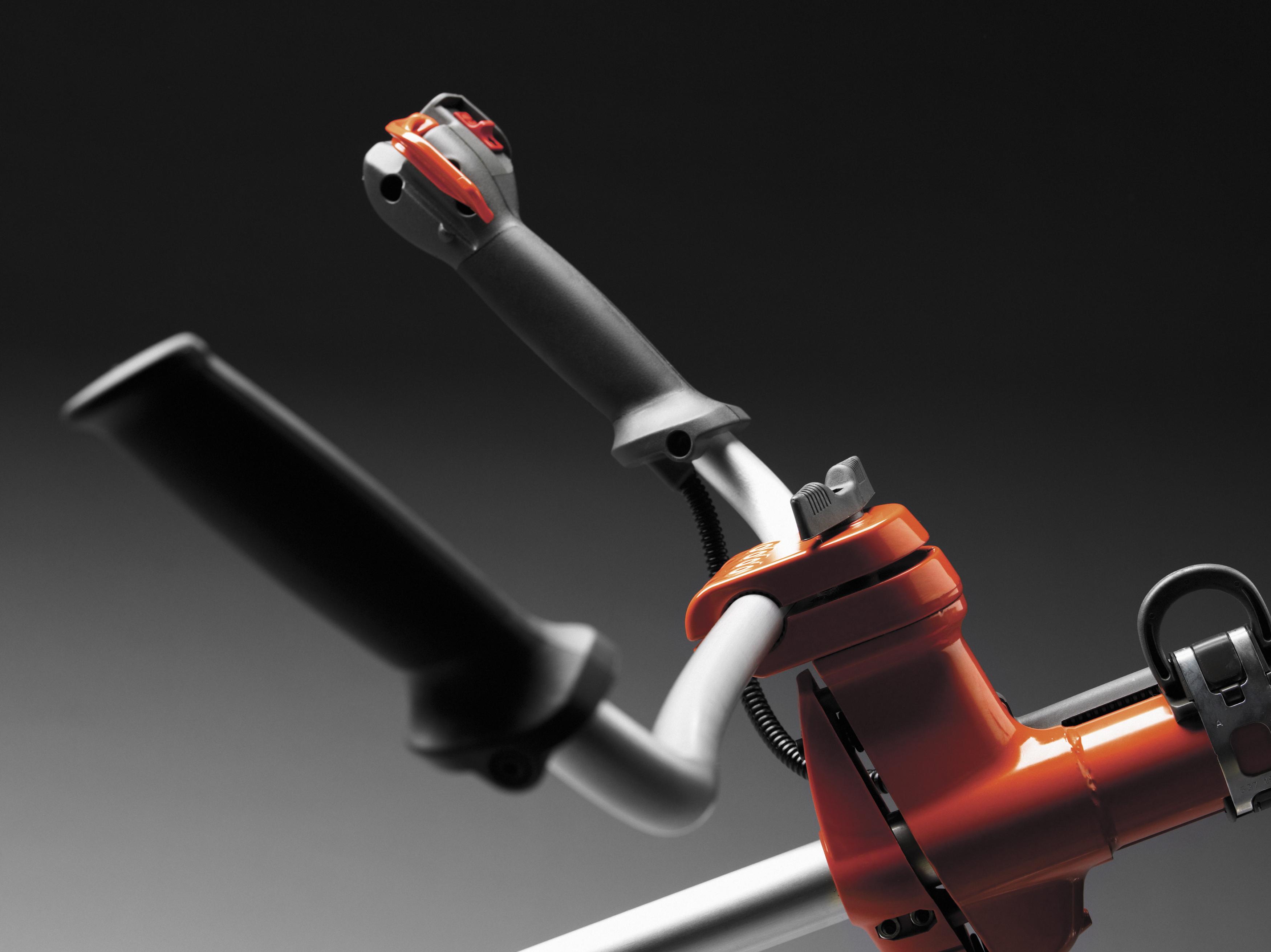 Adjustable handle bar
Adjustable and ergonomically designed handlebar for best comfort.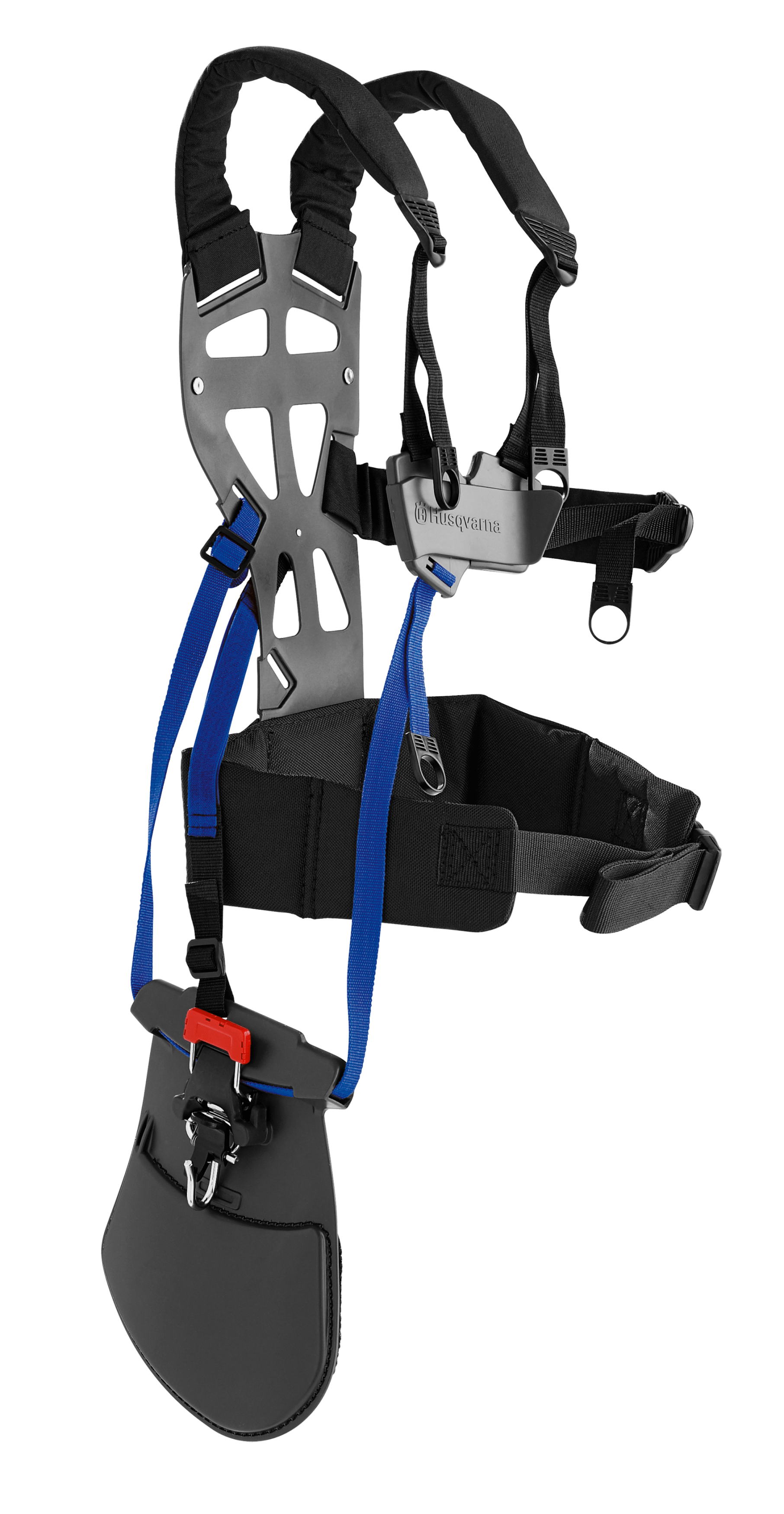 Trio-Balance
Ergonomic harness with broad back support, shoulder straps and hip belt that distributes the load over a larger area.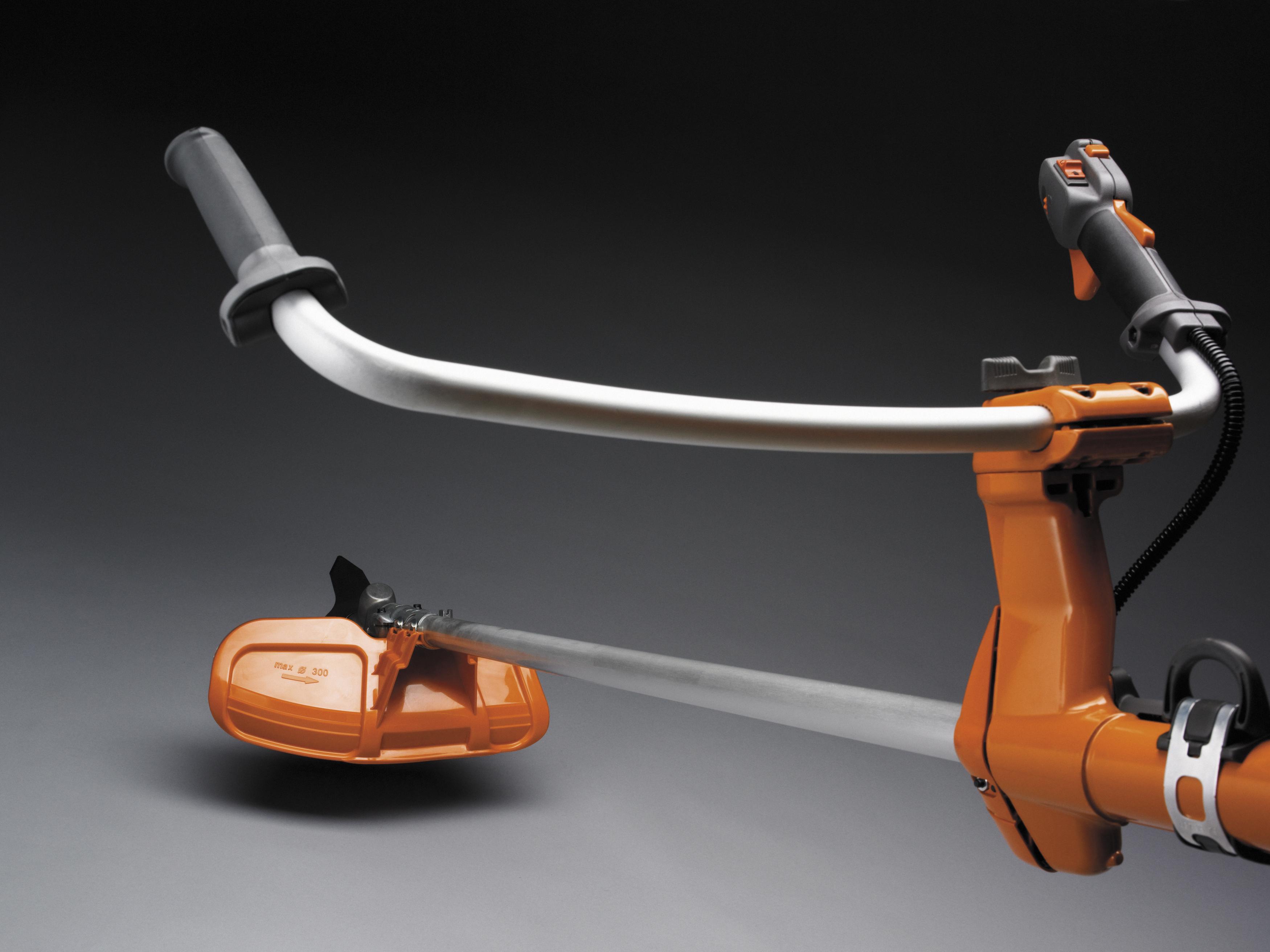 Long shaft
Long shaft providing extended reach, facilitating grass clearing.
Engine
Power output 2.1 kW
Cylinder displacement 45.7 cm³
Maximum rpm output shaft 8800 rpm
Maximum power speed 9000 rpm
Idling speed 2700 rpm
Clutch engagement speed (±120) 3900 rpm
Torque, max. 2.6 Nm
Torque, max. at rpm 6000 rpm
Fuel tank volume 0.9 l
Fuel consumption 450 g/kWh
Fuel consumption 1 kg/h
Output shaft thread M12x1.75V
Spark plug NGK CMR6H
Electrode gap 0.5 mm
Exhaust emissions (CO2 EU V) 910 g/kWh [1]
Transmission
Gear ratio 1.4
Drive gear angle 35 °
Dimensions
Weight (excl. cutting equipment) 8.9 kg
Tube length 1465 mm
Tube diameter 32 mm
Equipment
OEM Grass blade Multi 300-3
OEM Harness Balance X
OEM Trimmer head T45X M12
Lubricant
Lubricant type Husqvarna 2 stroke or equiv. at 50:1
Lubricant type (bevel gear) Biodegradable grease
Sound and Noise
Sound power level, guaranteed (LWA) 117 dB(A)
Sound power level, measured 115 dB(A)
Sound pressure level at operators ear 101 dB(A)
Emission
Exhaust emissions (HC average) 36.45 g/kWh
Exhaust emissions (HC average) 35.37 g/kWh
Exhaust emissions (CO average) 262.85 g/kWh
Exhaust emissions (CO average) 269.16 g/kWh
Exhaust emissions (NOx average) 1.96 g/kWh
Exhaust emissions (NOx average) 1.76 g/kWh