The Husqvarna 525LK is a lightweight trimmer for commercial use. The machine is equipped with Husqvarna's X-TORQ engine. The 525LK is a combination machine, developed for many different types of tasks. Several attachments are available as accessories.
Cylinder displacement:25.4 cm³
Cutting width:46.6 cm
Weight (excl. cutting equipment):4.5 kg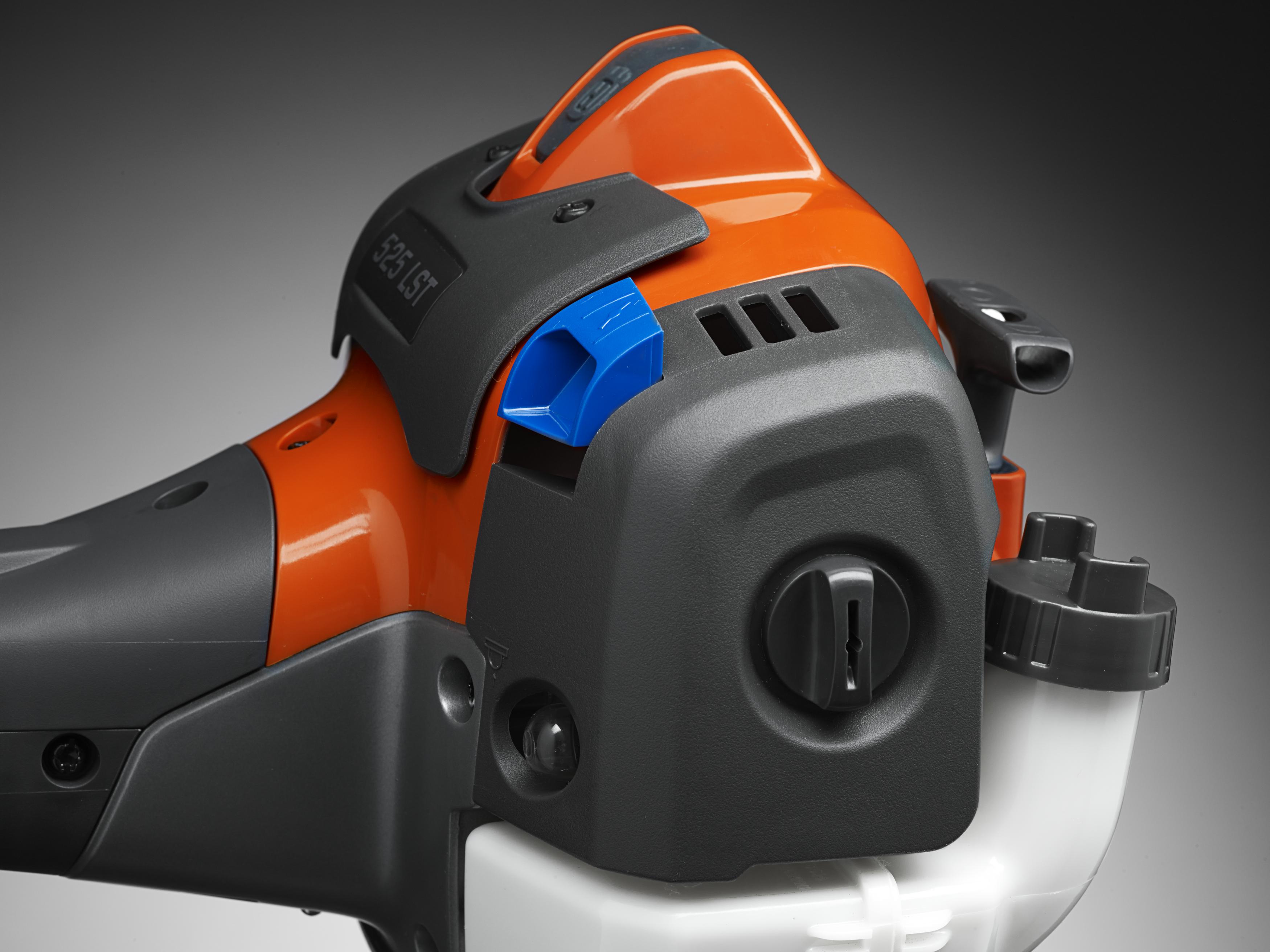 Intuitive controls
The choke and purge are easy to reach and understand.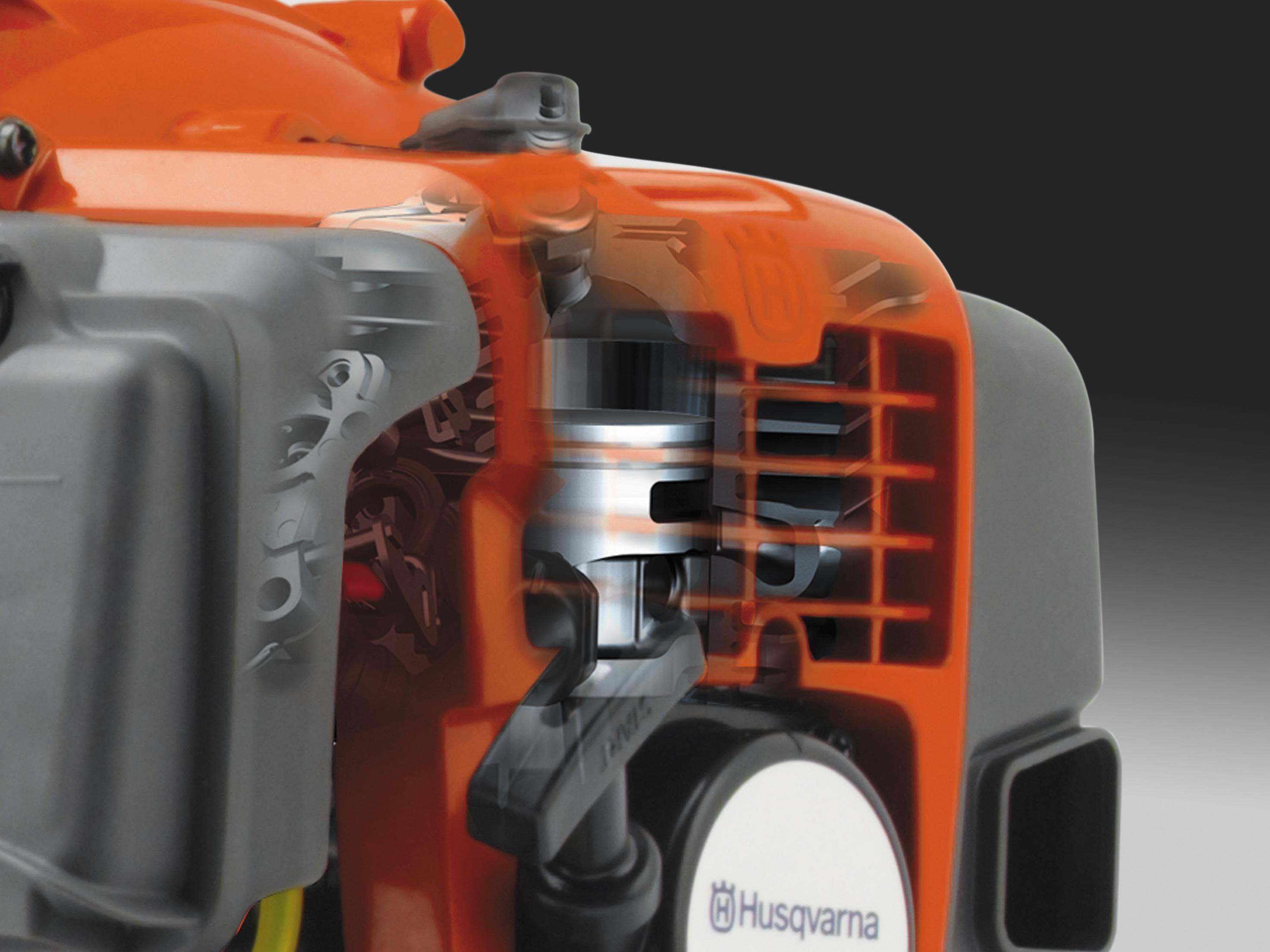 X-Torq® engine
The X-Torq® engine design increases torque over a wider rpm range providing maximum cutting power.
Detachable shaft
Detachable shaft for easy transport and storage.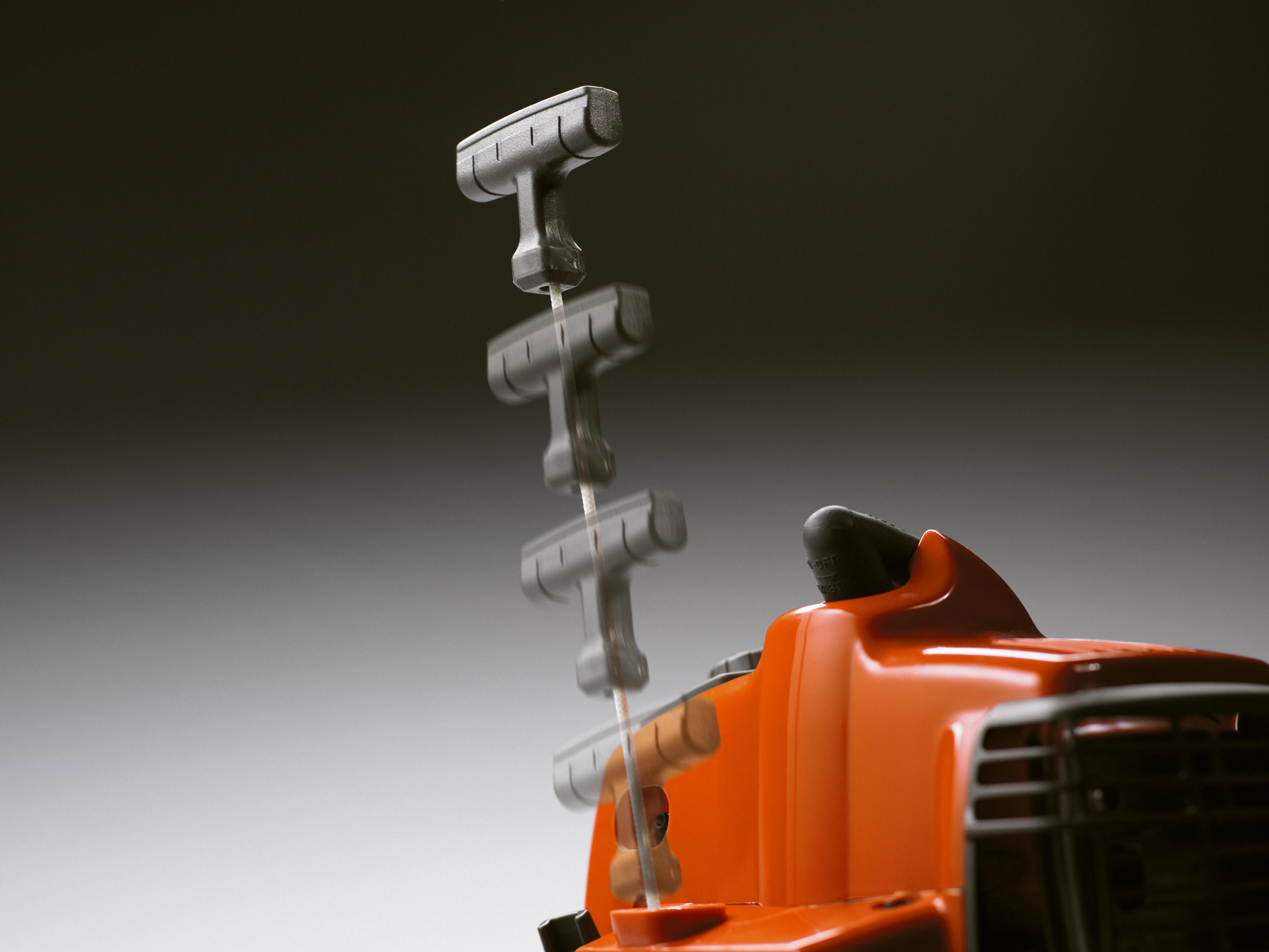 Smart Start®
The engine and starter have been designed so the machine starts quickly with minimum effort. Resistance in the starter cord is reduced by up to 40%.
Engine
Cylinder displacement 25.4 cm³
Power output 1 kW
Maximum power speed 8500 rpm
Fuel tank volume 0.51 l
Fuel consumption 600 g/kWh
Idling speed 3000 rpm
Spark plug NGK BPMR8Y
Electrode gap 0.65 mm
Torque, max. at rpm 6000 rpm
Torque, max. 1.2 Nm
Clutch engagement speed (±120) 4000 rpm
Maximum rpm output shaft 6500 rpm
Exhaust emissions (CO2 EU V) 1141 g/kWh [1]
Transmission
Gear ratio 1.46
Drive gear angle 30 °
Dimensions
Weight (excl. cutting equipment) 4.5 kg
Tube length 1483 mm
Tube diameter 24 mm
Lubricant
Lubricant type Husqvarna 2 stroke or equiv. at 50:1
Emission
Exhaust emissions (CO average) 87.57 g/kWh
Sound and Noise
Sound pressure level at operators ear 94 dB(A)
Sound power level, guaranteed (LWA) 106 dB(A)