Second generation lightweight and efficient all-round saw, ideal for those looking for a chainsaw that is exceptionally easy to start and manoeuvre. Starts easily also with a slower pull, comes with flip-up tank caps. Featuring X-Torq® engine for lower fuel consumption and reduced emission levels. Equipped with Smart Start®, fuel pump and Auto return stop switch for easier starting.
Cylinder displacement:40.9 cm³
Weight (excl. cutting equipment):4.4 kg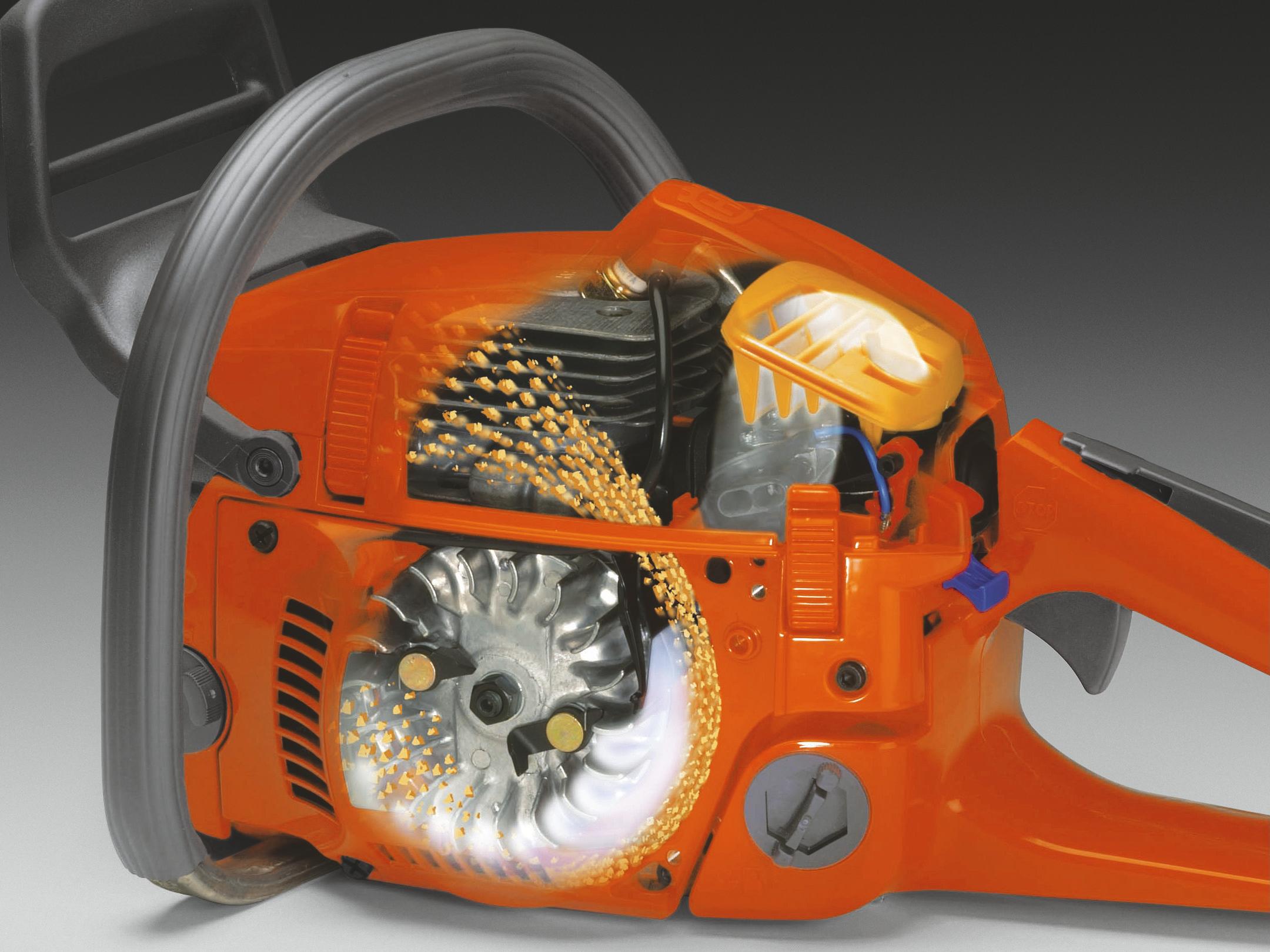 Air Injection
Centrifugal air cleaning system for reduced wear and longer operating time between filter cleanings.
X-Torq®
Deliver lower fuel consumption and reduced exhaust emission levels in accordance with the world´s most stringent environmental regulations.
Quick-release air filter
Facilitates cleaning and replacement of the air filter.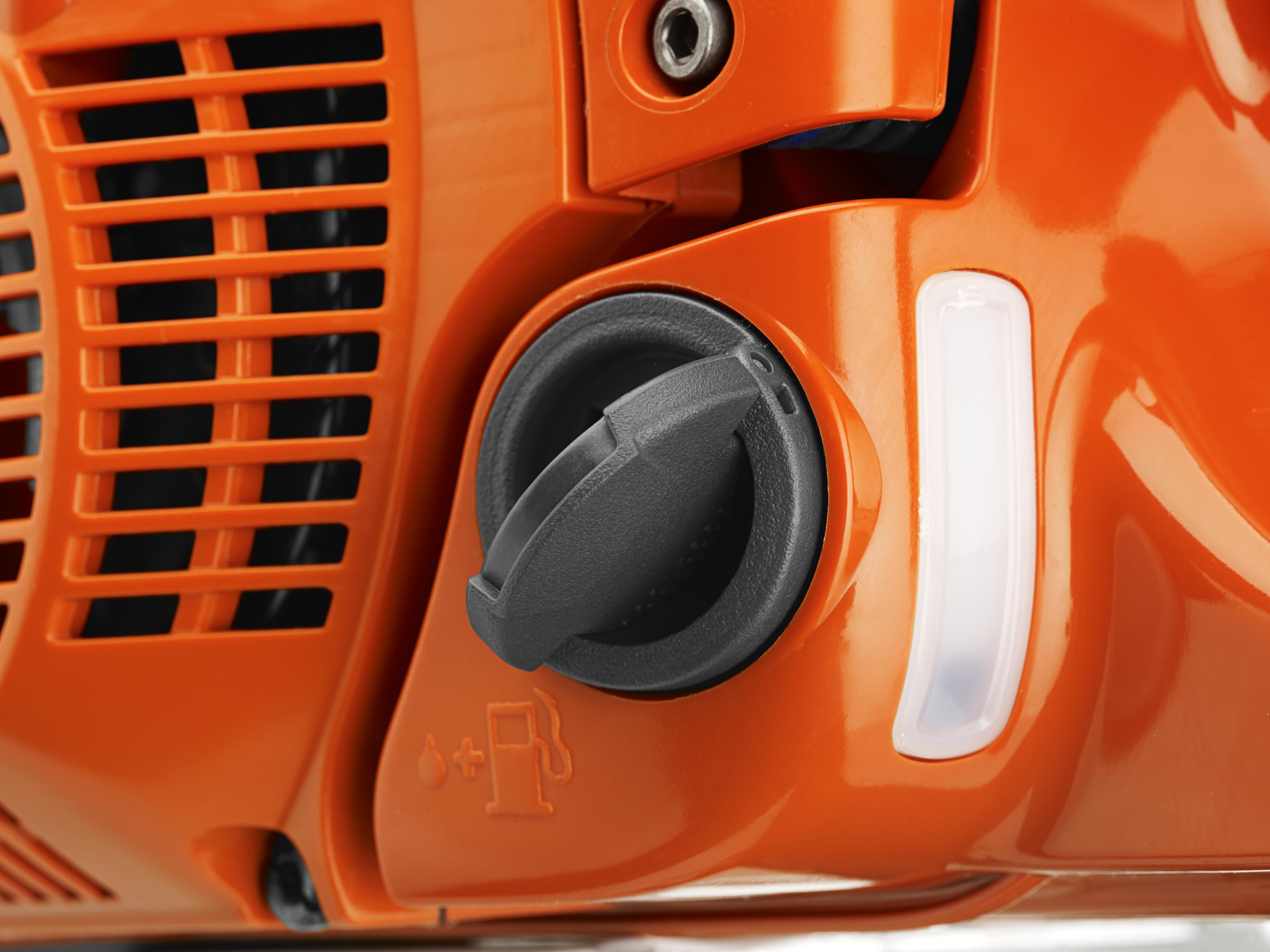 Flip-up tank cap
The flip-up tank cap is easy to open and close when refueling.
Engine
Power output 1.8 kW
Cylinder displacement 40.9 cm³
Maximum power speed 9000 rpm
Idling speed 2900 rpm
Torque, max. 2.16 Nm
Torque, max. at rpm 6300 rpm
Clutch engagement speed (±120) 4300 rpm
Fuel consumption 513 g/kWh
Fuel consumption 0.9 kg/h
Spark plug NGK BPMR7A, Champion RCJ7Y
Electrode gap 0.5 mm
Ignition module air gap 0.3 mm
Oil pump type Fixed flow
Oil pump capacity Max 13 ml/min
Oil pump capacity Min 13 ml/min
Equipment
Recommended bar length, max 18 in
Recommended bar length, min 13 in
Dimensions
Weight (excl. cutting equipment) 4.4 kg
Lubricant
Oil tank volume 0.25 l
Oil pump type Fixed flow
Oil pump capacity Max 13 ml/min
Oil pump capacity Min 13 ml/min
Sound and Noise
Sound power level, guaranteed (LWA) 114 dB(A)
Sound power level, measured 112 dB(A)
Sound pressure level at operators ear 102 dB(A)
Vibration
Equivalent vibration level (ahv, eq) front handle 3.8 m/s²
Equivalent vibration level (ahv, eq) rear handle 4.2 m/s²