Versatile brushcutter, perfect for homeowners. Easy starting with Auto-return stop switch and fuel pump. The X-Torq® engine provide raw power and excellent fuel economy. Comes with double harness, easy loading semi automatic trimmer head and grass knife.
Cylinder displacement:34.6 cm³
Weight (excl. cutting equipment):6.8 kg
OEM Harness:Standard double harness
Equivalent vibration level (ahv, eq) left handle:2.9 m/s²

Standard double harness
Standard harness for lighter brushcutters.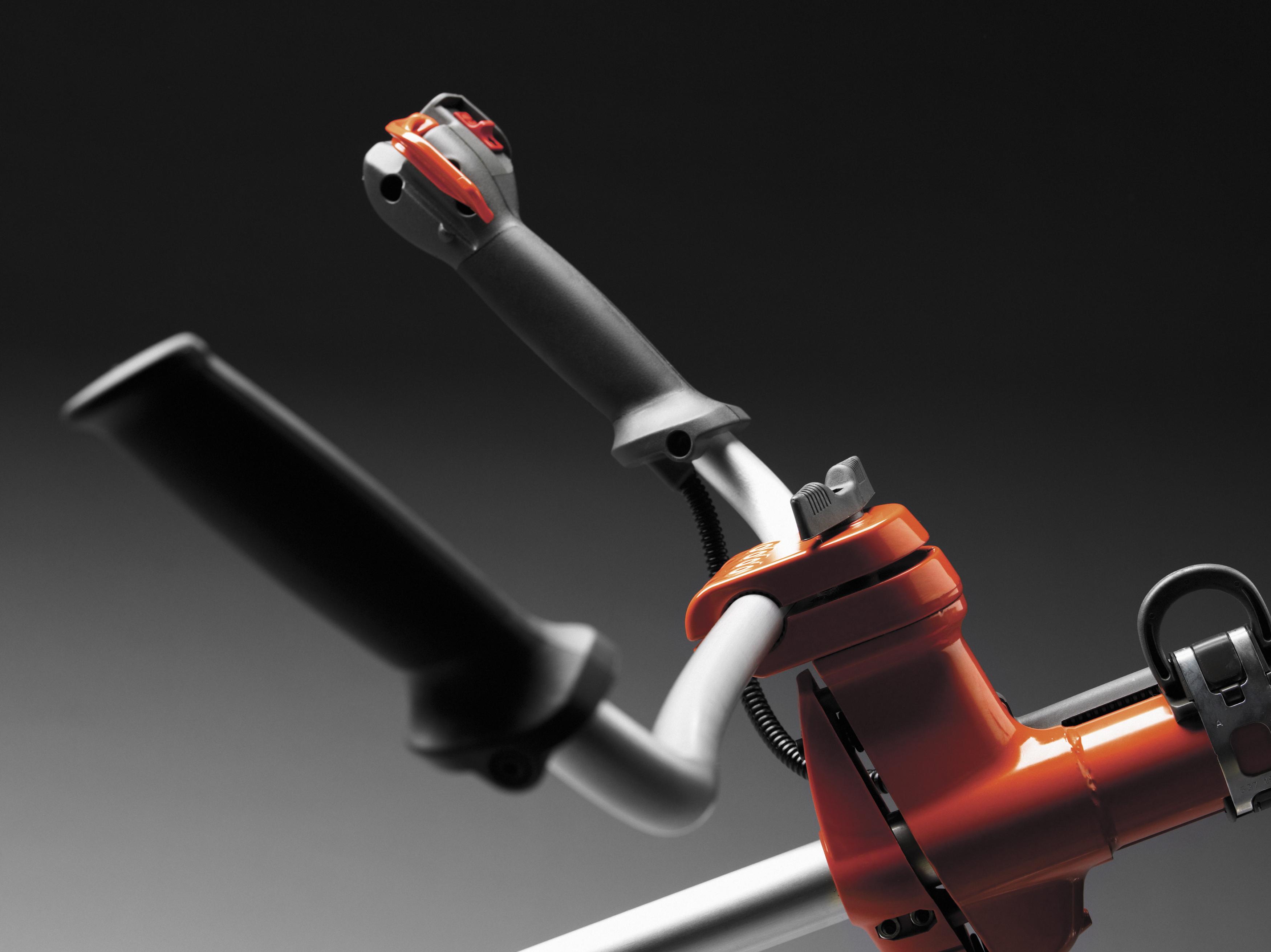 Adjustable handle bar
Adjustable and ergonomically designed handlebar for best comfort.
X-Torq® engine
The X-Torq® engine design increases torque over a wider rpm range providing maximum cutting power.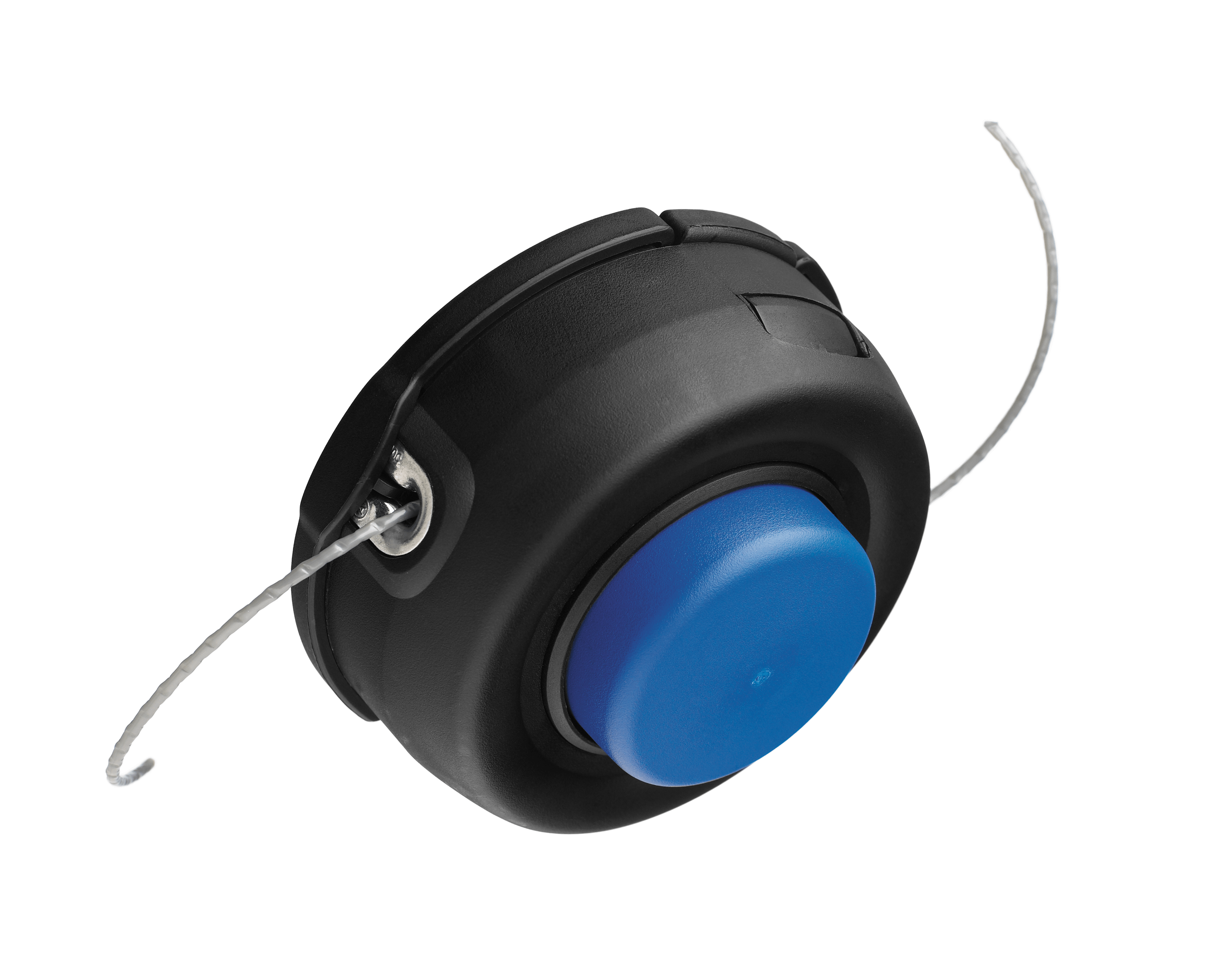 Tap 'n Go
Heavy duty twin line cutting system with Tap 'n Go for quick line feed.
Engine
Power output 1.4 kW
Cylinder displacement 34.6 cm³
Maximum rpm output shaft 8220 rpm
Maximum power speed 8400 rpm
Idling speed 2900 rpm
Clutch engagement speed (±120) 3800 rpm
Torque, max. 1.8 Nm
Torque, max. at rpm 6600 rpm
Fuel tank volume 0.6 l
Fuel consumption 435 g/kWh
Spark plug Champion RCJ6Y
Electrode gap 0.5 mm
Exhaust emissions (CO2 EU V) 862 g/kWh [1]
Transmission
Gear ratio 1.4
Drive gear angle 35 °
Dimensions
Weight (excl. cutting equipment) 6.8 kg
Tube length 1483 mm
Tube diameter 28 mm
Equipment
OEM Grass blade Multi 300-3
OEM Harness Standard double harness
OEM Trimmer head T35 M12
Lubricant
Lubricant type Husqvarna 2 stroke or equiv. at 50:1
Lubricant type (bevel gear) Mineral grease
Sound and Noise
Sound power level, guaranteed (LWA) 113 dB(A)
Sound power level, measured 112 dB(A)
Sound pressure level at operators ear 98 dB(A)
Emission
Exhaust emissions (HC average) 40.51 g/kWh
Exhaust emissions (HC average) 29.31 g/kWh
Exhaust emissions (HC average) 29.31 g/kWh
Exhaust emissions (CO average) 418.31 g/kWh
Exhaust emissions (CO average) 243.69 g/kWh
Exhaust emissions (CO average) 243.69 g/kWh
Exhaust emissions (NOx average) 0.46 g/kWh
Exhaust emissions (NOx average) 1.09 g/kWh