If you're looking for a chainsaw to use around your home and garden for years to come, it's worth investing in a saw that's up to the job. A saw worthy of the Husqvarna name. The Husqvarna 130 is easy to start, easy to handle – and can chop firewood with ease, help with pruning and even taking down the odd tree. Small, but mighty – and great value too.
Cylinder displacement:38 cm³
Handle type:Standard
Weight (excl. cutting equipment):4.7 kg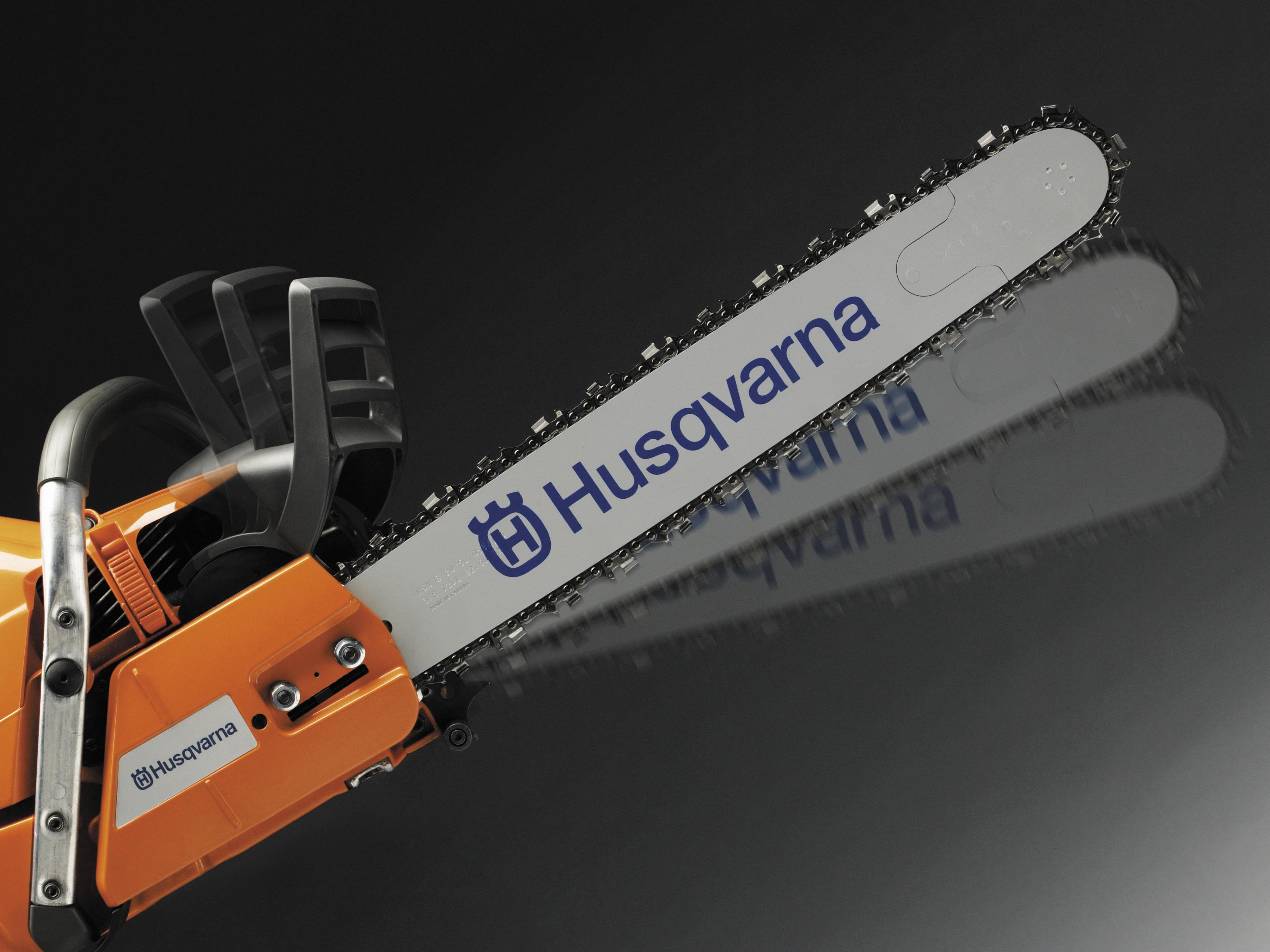 Inertia chain brake
Effective inertia-activated chain brake.
Combined choke/stop control
Combined choke/stop control allow for easier starting and reduce the risk of engine flooding.
LowVib®
Effective anti-vibration dampeners absorb vibration, sparing the user's arms and hands.
Fuel pump
Fuel pump designed for easy starting.
Engine
Power output 1.5 kW
Cylinder displacement 38 cm³
Maximum power speed 9000 rpm
Idling speed 3000 rpm
Torque, max. 1.84 Nm
Torque, max. at rpm 8000 rpm
Clutch engagement speed (±120) 4000 rpm
Fuel consumption 725 g/kWh
Fuel consumption 0.725 kg/h
Spark plug NGK BPMR7A
Electrode gap 0.55 mm
Ignition module air gap 0.3 mm
Oil pump type Automatic
Exhaust emissions (CO2 EU V) 804 g/kWh [1]
Equipment
Recommended bar length, max 16 in
Recommended bar length, min 14 in
Dimensions
Weight (excl. cutting equipment) 4.7 kg
Lubricant
Oil tank volume 0.26 l
Oil pump type Automatic
Sound and Noise
Sound power level, guaranteed (LWA) 116 dB(A)
Sound power level, measured 114.34 dB(A)
Sound pressure level at operators ear 102 dB(A)
Vibration
Equivalent vibration level (ahv, eq) front handle 3.72 m/s²
Equivalent vibration level (ahv, eq) rear handle 5.5 m/s²