Professionals turn to Husqvarna for powerful engines that make tough jobs easy. With the versatile Husqvarna Brushcutter 129R, that power is available to consumers as well. Brushcutter 129R features a powerful 27cc engine and professional quality – combined with a focus on ease of use. It is easy to start thanks to Smart Start®, intuitive controls and the automatic stop return switch – a feature that automatically resets to the ON position for trouble-free starting. 129R comes with combination guard, trimmer head, grass blade and a bullhorn handle for comfortable trimming.
Cylinder displacement:27.6 cm³
Weight (excl. cutting equipment):5.4 kg
OEM Harness:Standard double harness
Equivalent vibration level (ahv, eq) front handle:8.6 m/s²
Extended reach
Straight shaft for extended reach.
See-through fuel tank
See-through fuel tank for easier refueling.

Standard double harness
Standard harness for lighter brushcutters.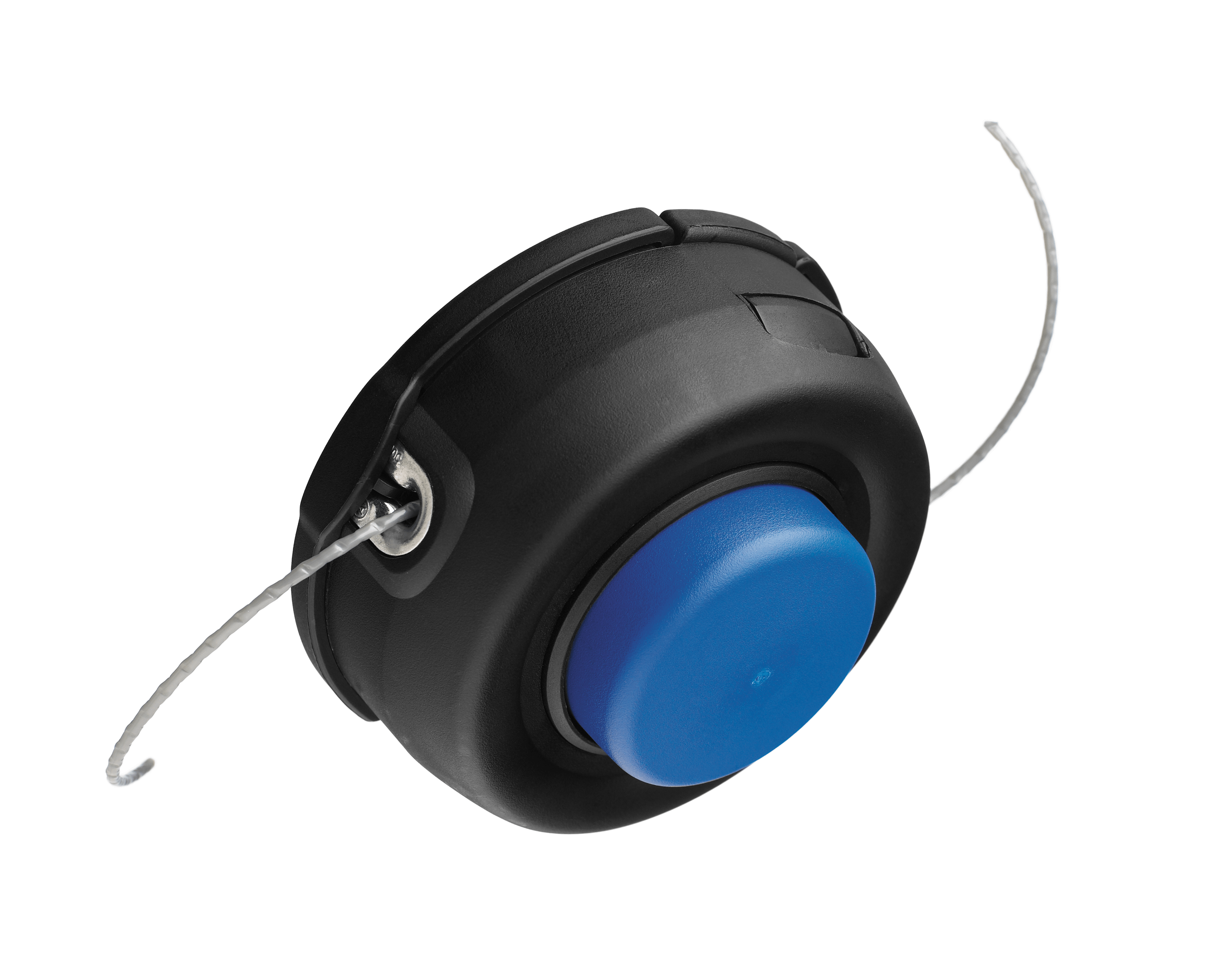 Tap 'n Go
Heavy duty twin line cutting system with Tap 'n Go for quick line feed.
Engine
Power output 0.85 kW
Cylinder displacement 27.6 cm³
Maximum rpm output shaft 7200 rpm
Maximum power speed 8000 rpm
Idling speed 2800 rpm
Clutch engagement speed (±120) 4200 rpm
Fuel tank volume 0.27 l
Fuel consumption 604 g/kWh
Output shaft thread M10x1.25V
Spark plug NGK CMR6A
Electrode gap 0.5 mm
Exhaust emissions (CO2 EU V) 1580 g/kWh [1]
Transmission
Gear ratio 19
Drive gear angle 30 °
Dimensions
Weight (excl. cutting equipment) 5.4 kg
Tube length 1174.16 mm
Tube diameter 25.4 mm
Equipment
OEM Grass blade Grass 255-4
OEM Harness Standard double harness
OEM Trimmer head T25 (L)
Sound and Noise
Sound power level, guaranteed (LWA) 114 dB(A)
Sound power level, measured 106 dB(A)
Sound pressure level at operators ear 94 dB(A)
Emission
Exhaust emissions (HC average) 28.91 g/kWh
Exhaust emissions (HC average) 31.56 g/kWh
Exhaust emissions (HC average) 31.56 g/kWh
Exhaust emissions (CO average) 98.23 g/kWh
Exhaust emissions (CO average) 30.3 g/kWh
Exhaust emissions (CO average) 30.3 g/kWh
Exhaust emissions (NOx average) 0.87 g/kWh
Exhaust emissions (NOx average) 1.82 g/kWh
Exhaust emissions (NOx average) 1.82 g/kWh
Vibration
Equivalent vibration level (ahv, eq) front handle 8.6 m/s²
Equivalent vibration level (ahv, eq) rear handle 8.4 m/s²