An efficient hand held leaf blower that combines high blowing power with user friendliness making it the perfect petrol blower and garden vacuum for home owners. The Husqvarna 125BVx comes with a both a round and flat nozzle attachments. The round nozzle attachment allows for a broader airstream for clearing wider areas, whilst a flat nozzle attachment increases airstream and directional accuracy when required. This petrol leaf blower is easy to start thanks to its Smart Start® technology and is well balanced and easy to manouevre thanks to its in-lined air outlet. A Vac kit is included with the Husqvarna 125BVx to transform your petrol leaf blower into a garden blower vac for added versatility.
Cylinder displacement:28 cm³
Air speed:76 m/s
Vac bag capacity:64.35 l
Weight:4.35 kg
Mulching function
Mulching knives reduce material and increase bag capacity. 16:1 ratio mulching function.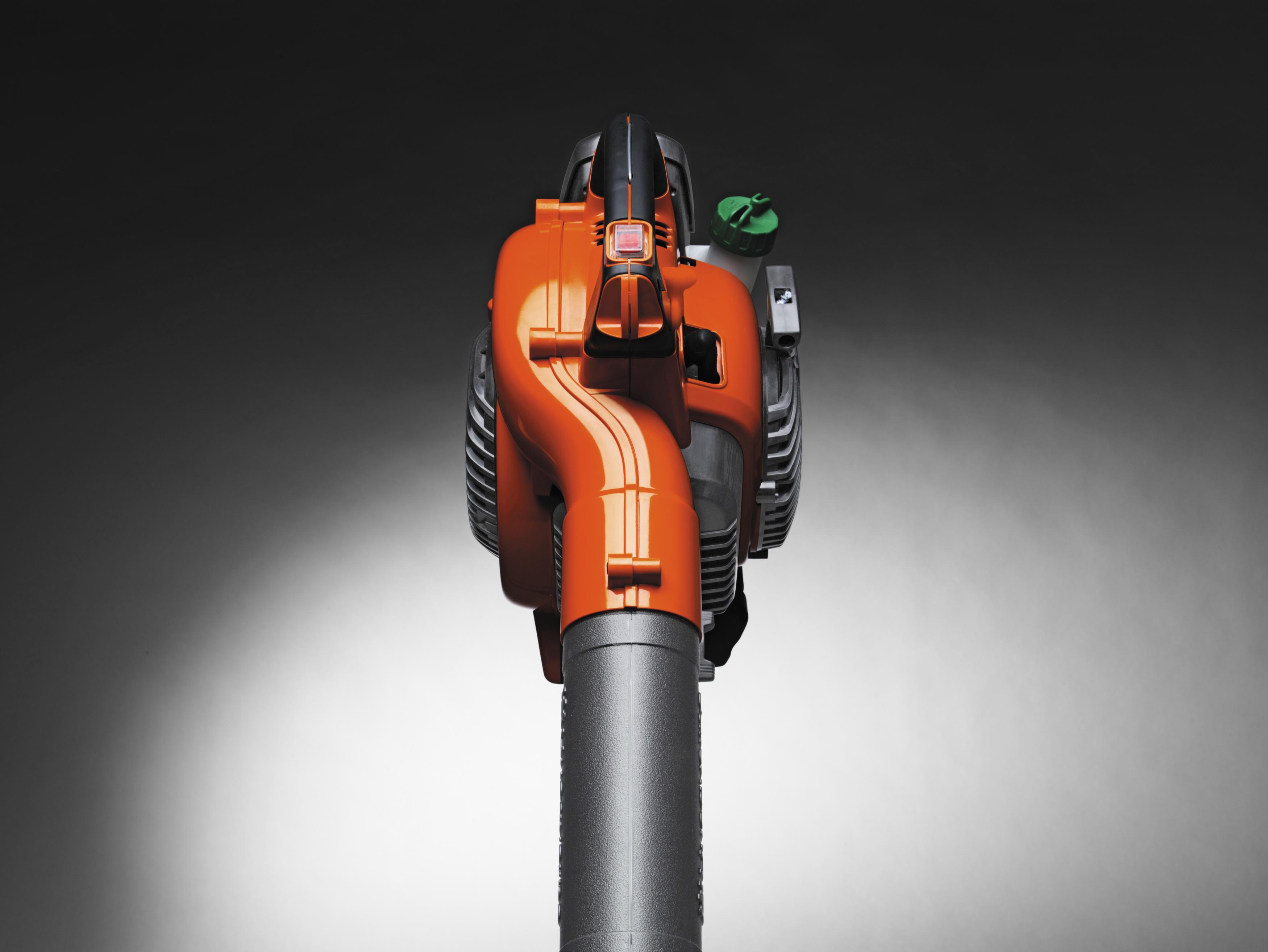 In lined outlet
The fan housing is designed so that the air stream is in lined with the handle. This makes the machine very easy to manoeuvre.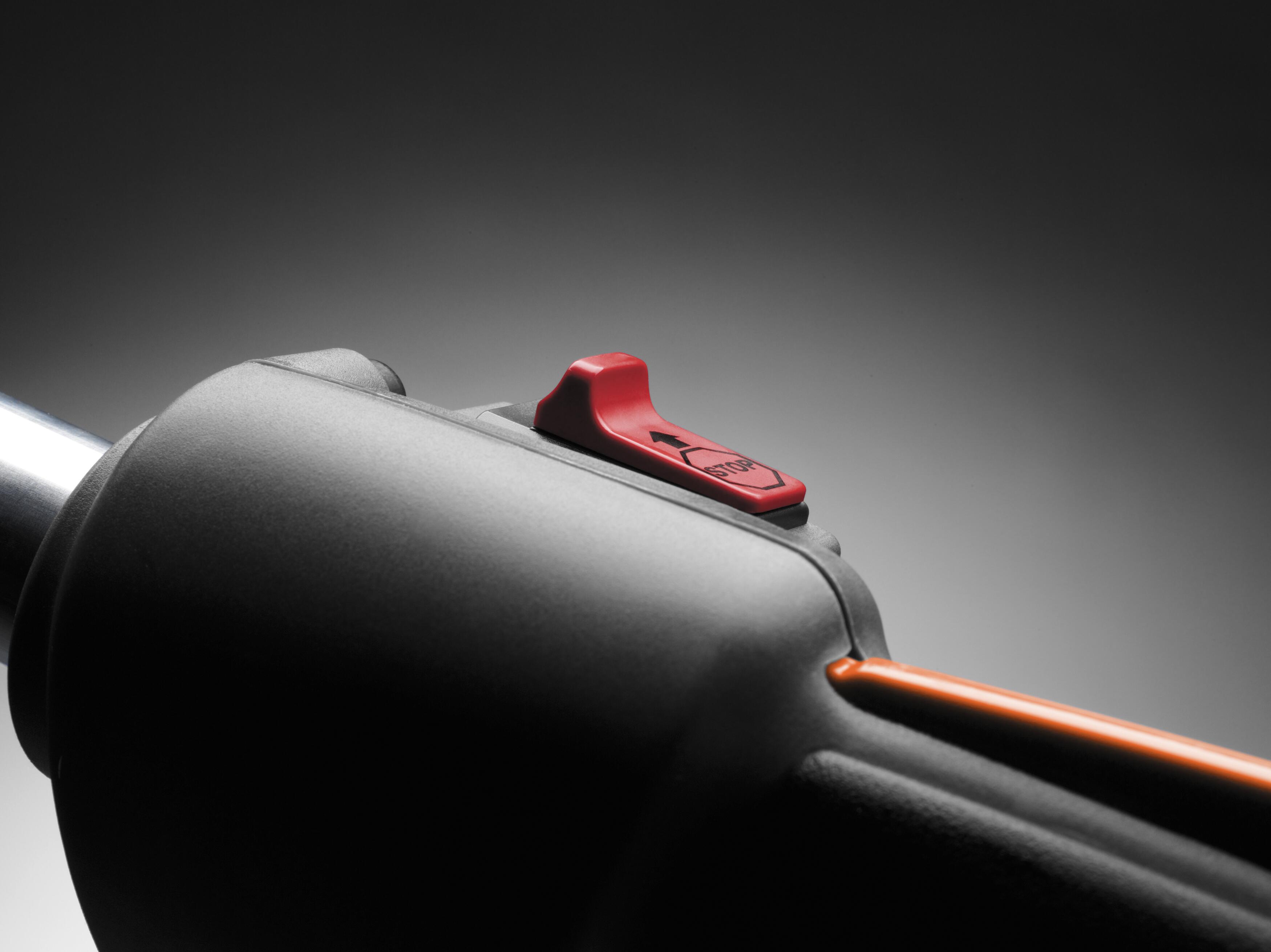 Auto return stop switch
Stop switch automatically resets to the ON position for trouble-free starting.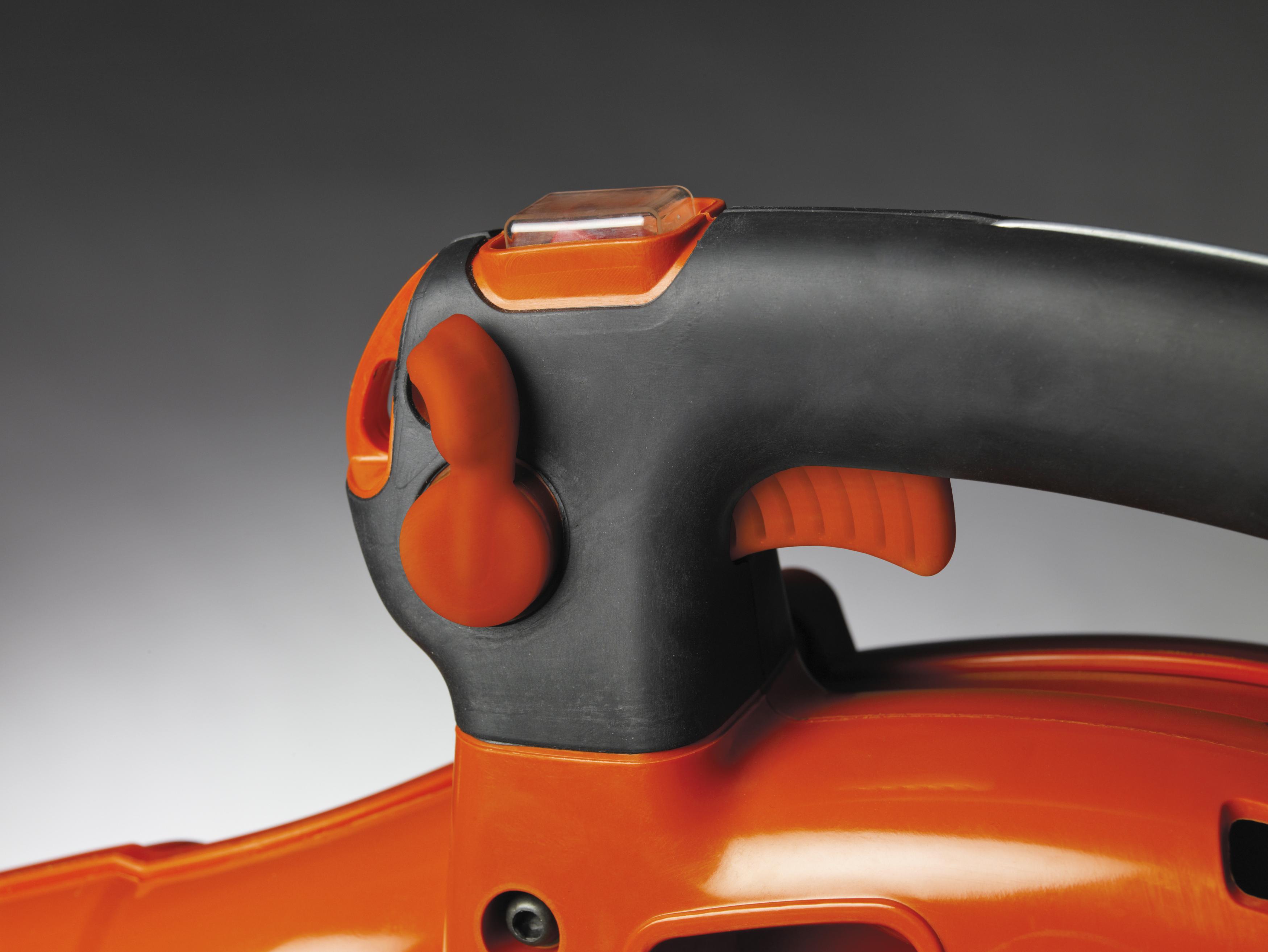 Cruise control
Fan speed can be set for easier handling.
Capacity
Air flow in housing 13.31 m³/min
Air flow in pipe 12.03 m³/min
Air speed 76 m/s
Air speed (flat nozzle) 76 m/s
Air speed (round nozzle) 58.12 m/s
Vac bag capacity 64.35 l
Engine
Cylinder displacement 28 cm³
Power output 0.8 kW
Maximum power speed 8000 rpm
Fuel tank volume 0.5 l
Fuel consumption 575 g/kWh
Spark plug Champion RCJ6Y
Idling speed 3000 rpm
Electrode gap 0.6 mm
Exhaust emissions (CO2 EU V) 1392 g/kWh [1]
Equipment
OEM Vacuum Kit Yes
OEM Harness Single harness
OEM Nozzle type Round+ Flat
Sound and Noise
Sound power level, guaranteed (LWA) 112 dB(A)
Sound power level, measured 109 dB(A)
Sound pressure level at operators ear 94 dB(A)
Vibration
Equivalent vibration level (ahv, eq) handle 11.1 m/s²