HUSQVARNA 560 XP®
949,00 €
The Husqvarna 560 XP® petrol chainsaw is developed for professional loggers and skilled land owners. This heavy duty chainsaw has a ground breaking design and is loaded with innovative solutions for efficient, convenient operation. This easy start chainsaw helps increase productivity, while the Husqvarna X-Torq engine helps provide more power when you need it, using up to 20% less fuel while producing 75% less exhaust emissions versus other professional chainsaws. RevBoost™ provides an instant high chain speed for extra efficient de-limbing in the toughest conditions. Supplied with interchangeable 15″ chainsaw bar as standard.
Cylinder displacement:59.8 cm³
Handle type:Standard
Weight (excl. cutting equipment):5.9 kg
X-Torq®
Deliver lower fuel consumption and reduced exhaust emission levels in accordance with the world´s most stringent environmental regulations.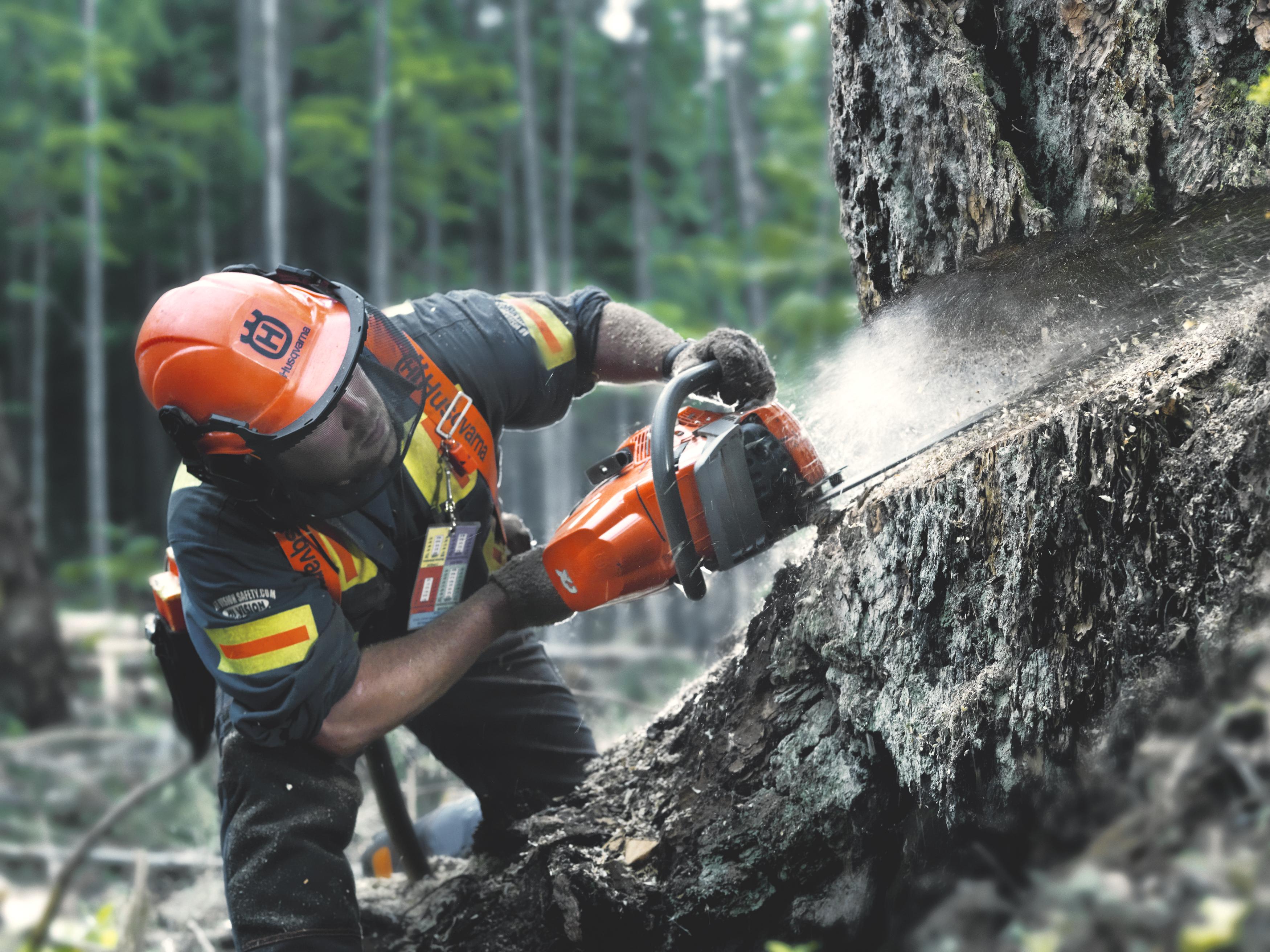 AutoTune
AutoTune gives optimal engine performance throughout automatic engine setting.No time spent on carburettor adjustments. It compensates fordifferent fuels, altitude, humidity, temperature and clogged air filter.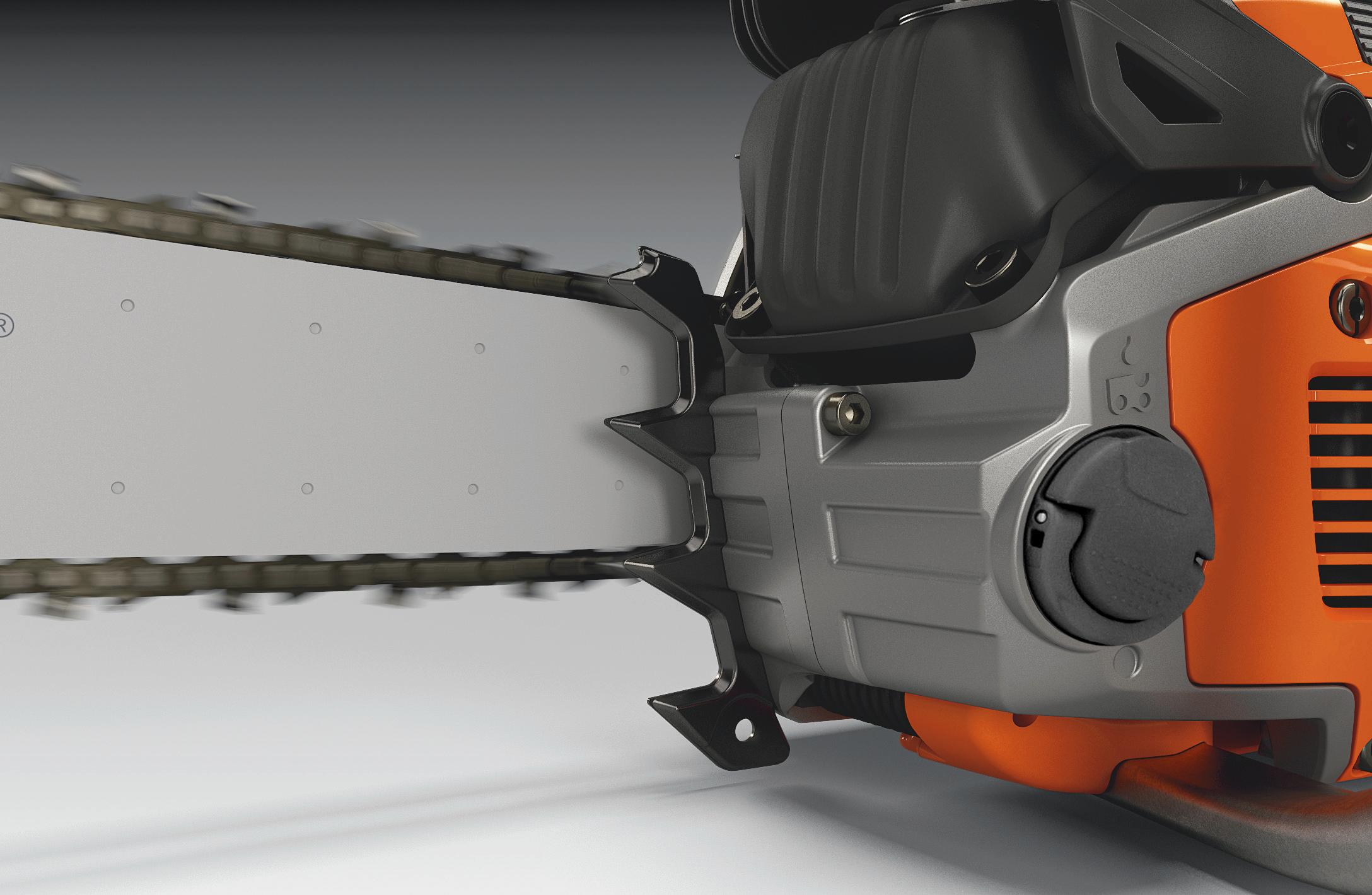 RevBoost™
Rapid acceleration and higher chain speed for best limbing performance.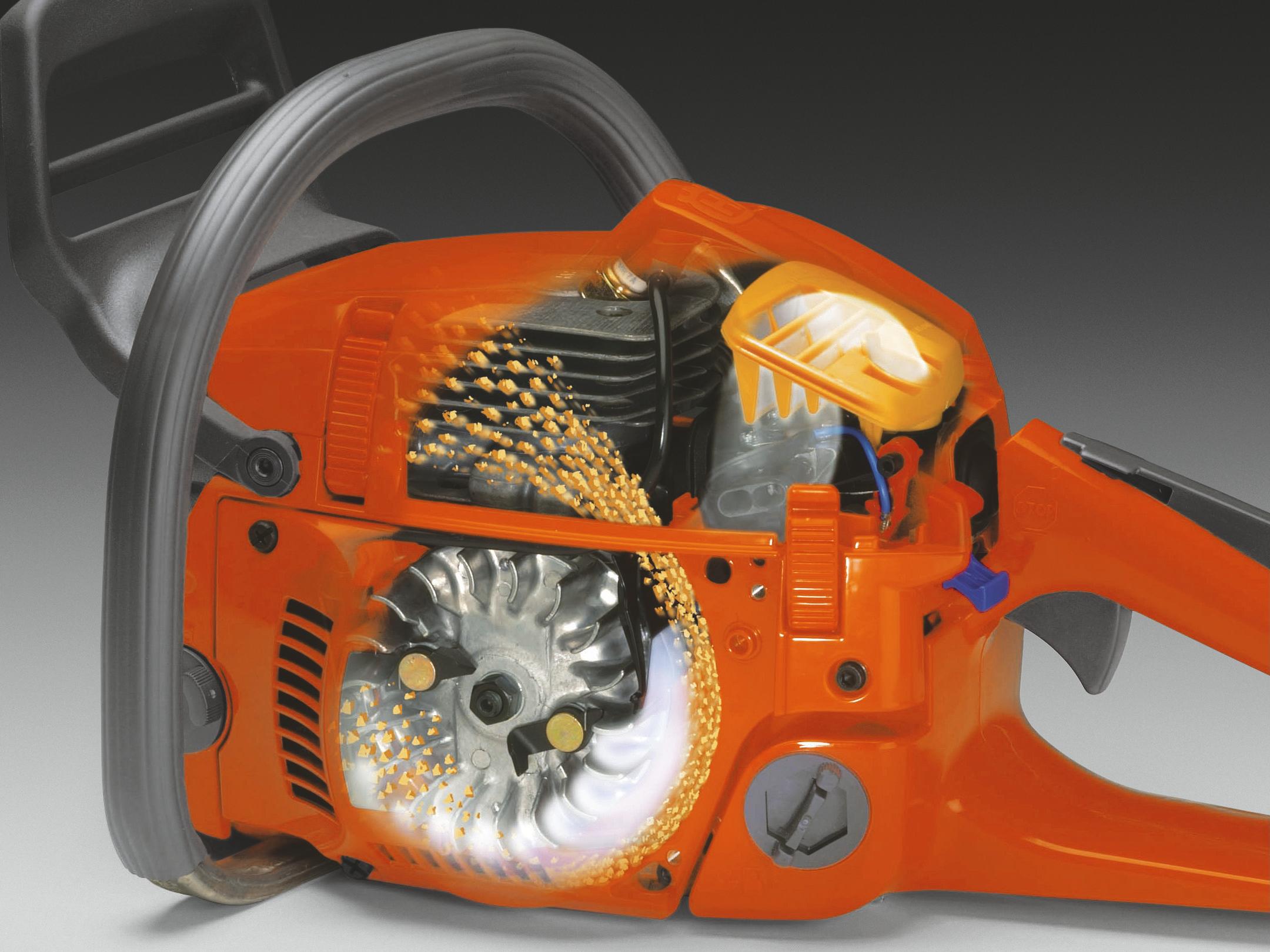 Air Injection
Centrifugal air cleaning system for reduced wear and longer operating time between filter cleanings.
Engine
Power output 3.5 kW
Cylinder displacement 59.8 cm³
Maximum power speed 9600 rpm
Idling speed 2800 rpm
Torque, max. 3.65 Nm
Torque, max. at rpm 8100 rpm
Clutch engagement speed (±120) 4300 rpm
Fuel consumption 494 g/kWh
Fuel consumption 1.74 kg/h
Spark plug NGK CMR6H
Electrode gap 0.5 mm
Ignition module air gap 0.3 mm
Oil pump type Adjustable flow
Oil pump capacity Max 15 ml/min
Oil pump capacity Min 6 ml/min
Equipment
Recommended bar length, max 20 in
Recommended bar length, min 13 in
Dimensions
Weight (excl. cutting equipment) 5.9 kg
Lubricant
Oil tank volume 0.33 l
Oil pump type Adjustable flow
Oil pump capacity Max 15 ml/min
Oil pump capacity Min 6 ml/min
Sound and Noise
Sound power level, guaranteed (LWA) 118 dB(A)
Sound power level, measured 116 dB(A)
Sound pressure level at operators ear 106 dB(A)
Vibration
Equivalent vibration level (ahv, eq) front handle 4.4 m/s²
Equivalent vibration level (ahv, eq) rear handle 5.3 m/s²