Husqvarna Fixed Saw 300 CU
46,00 € inkl. moms.
The Husqvarna Fixed Saw 300 CU has a total length of 400 mm, and belongs to the new generation of Husqvarna saws. The rigid, curved saw blade with impulse-hardened precision toothing features triple grinding. This means particularly high sawing performance, quiet running, effort-saving sawing and a very long lifetime. The particularly smooth pulling cut is ideal for fresh and dry wood. Practical: the saw blade is easy to replace. Rust has no chance to attack. In addition to the eyelet for hanging up the saw, this product has a blade cover so that it can be stored safely and in a handy place. During sawing, a stop at the end of the handle prevents you from slipping. This has proven particularly useful during pulling movements, and assists you in making smooth progress. Thanks to the ergonomic, slightly angled handle shape and soft handle parts, this saw lies comfortably and safely in your hand.
Produkten är för tillfället slutsåld

Enkel sågning
Enastående ergonomi, förstklassiga material och naturligtvis fantastiska skäregenskaper där mycket liten kraft beöver användas för enkel sågning.

Ett rent och mjukt snitt
Klingans hårda krompläterin och impulshärdade precitionständer med tredubbel slipning ger ett rent snitt vid kapning av grenar.

Rostfri
Klingans hårda kromplätering förhindrar att den rostar under en lång tidsperiod.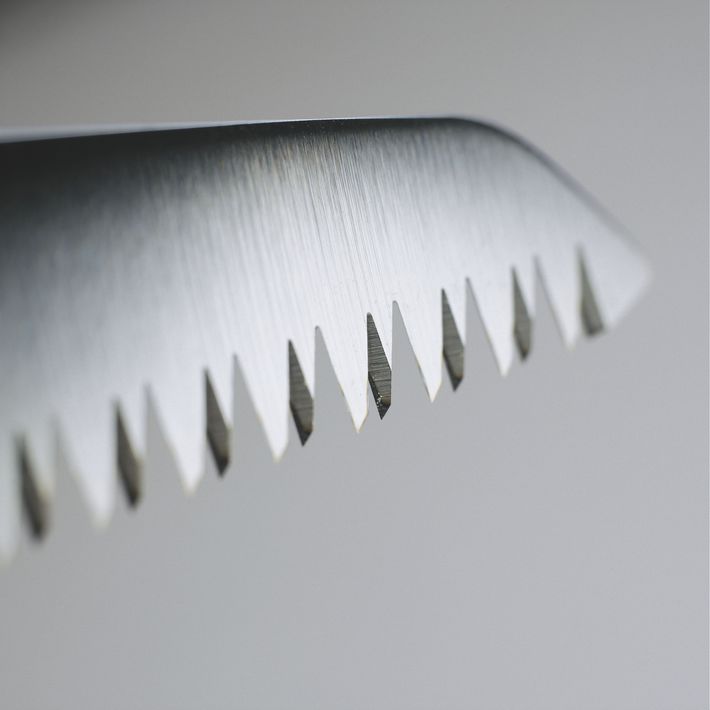 Kvalitetsblad
High quality steel blade that cuts on the pull stoke.