Auto parts salvage
We are one of Finland's most modern and environmentally friendly auto parts salvage yards. Our extensive warehouse includes new and used spare parts for most car brands.
From our pick-n-pull yard you can pull the parts you need yourself.
Our skilled personnel quickly and efficiently disassemble vehicles with modern tools. Our warehouse contains only fully functional spare parts, all of which can be found in our database.
From us you'll find the spare parts you need!
Open Monday – Friday 8 – 17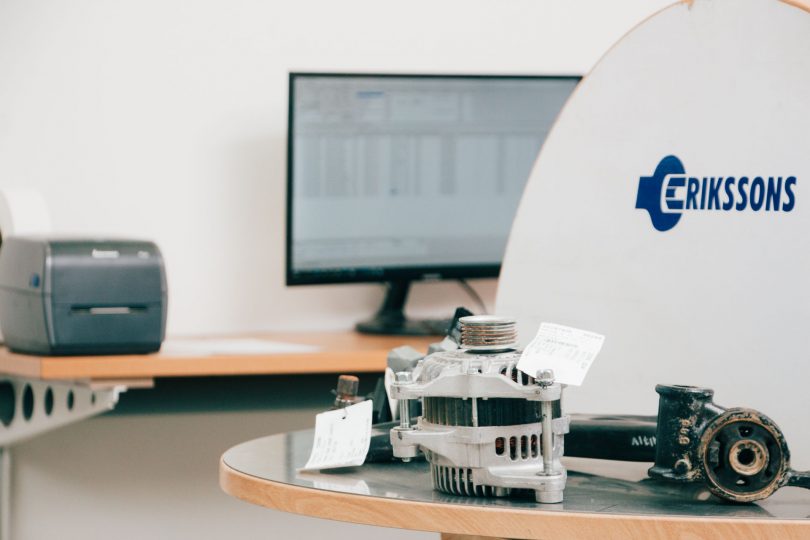 Return policy
Is valid against the receipt
Only applies to parts delivered by us
Does not cover costs for installation, disassembly, travel or damage done to other parts
You have 90 days to return your orders on engines, gearboxes and rear axles, from the date of delivery
All other orders have a 14 day return window.
Does not apply to fuel supply or ignition systems and parts that come with the engine when purchased
Does not apply to electronic components
Is valid only if the part is professionally installed

Refunds
Only applies to fully functional parts
Does not apply to electronic components
Does not apply to parts ordered through us that are not part of our inventory
Does not apply to picked parts
For all refunded items returned within 14 days we will charge the customer 10% of the retail price (at least 5 €)
A return list, mailing list, or cash withdrawal must always be attached to the returned item so that we can refund the money
Auto salvage
This is what we do
Your car has been damaged
The car might have been involved in an accident, or you want to get rid of the car because it's otherwise in bad shape. You might be out in the traffic of at home, the car might be drivable or not.
You call us - we pick the car up
We pick up cars over the whole of Finland and in some cases from abroad. If you have crashed your car, call our towing service and we will pick the car up.
Inspection and test drive
No matter what will happen to the car, we do the appropriate tests and measurements, otherwise we don't know what we have at our hands. In case the car is being repaired, it is now handed over to our body workshop.
The car stays with us
The car is washed and is drained from all fluids with appropriate equipment, the car is cleaned and the general condition is determined.
Recycling
All useable parts are recycled and resold as spare parts.
Renovation and sale of parts
The parts are examined, refurbished and put up for sale. All parts can be found on varaosahaku.fi
Check out the video
Check out how we salvage car parts.
VOH Warranty
The VOH-Warranty for used cars gives you additional protection. The warranty is verified with VOH's warranty proof.
The warranty is valid for 12 months or 20000kms after date of purchase.
If the part for some has broken during the warranty period, it is reimbursed, also the costs of installation and shipping are reimbursed. The warranty applies both to consumers and companies. Further information can be found in Finnish here: www.varaosahaku.fi/fi-sv/Artikel/VOH_Takuu/.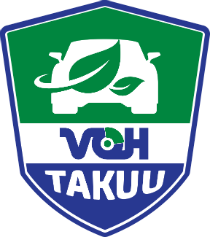 VOH Member
We are members of Varaosa-alan Yhdistys ry and all our car parts can be found in the varaosahaku.fi -service.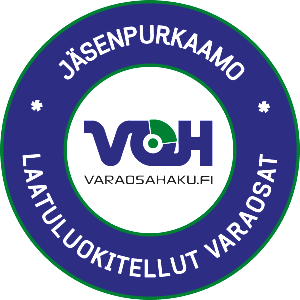 Certificates
We are reviewed approximately every other year.
We do not have any own certifications, since we are part of AVK partners. We are reviewed approximately every other year.
This is how AVK describes their own services: "As part of all of licensed vehicle recycling system, AVK's operations are quality and environmentally certified by ISO 9001:2008 and 14001:2004 standards. Our offices are located in Espoo, Pirkkala and Oulu though we operate nation wide through our 21 intermediate storages and do foreign trade as well. "
Environmental policy
Our environmental policy, based on ISO 14001 involves the following actions.
All dismantling is done indoors on a compact concrete pad.
We remove all liquids and remove all parts that can harm the environment before storage or dismantling.
We handle, recycle or process all environmentally harmful products in a long-term environmentally sound manner through cooperation with companies that meet our environmental requirements.
We offer our employees environmentally friendly and secure workplaces and carry out training for active efforts in our environmental work.
We strive for the reuse of parts from end-of-life vehicles or for the parts to be recycled, taking into account the environment and the finite resources of the earth.
We want to be one of the leaders in the automotive recycling industry regarding the development and application of modern environmental technology.