Our promises since 1959
We take care of our environment

Environmental issues are important to us. We are aware of our world's limited resources and do our best to make use of these in a respectful manner.

We communicate openly and honestly

For us it is important that the customer gets what is ordered. The quality of our products and our work must deliver what is promised, or we'll redo our work at no extra charge.

We only sell what we would buy ourselves

All spare parts we sell have been cleaned and tested. We only sell working parts.
Company and history
Stig Eriksson perusti vuonna 1959 autojen ja traktoreiden huoltoon erikoistuneen Erikssonin korjaamon. Vuosikymmenten aikana korikorjauksen ja maalauksen erikoisyritykseksi kehittynyt korjaamo on edelleen koko yhtiön ydin. Erikssons on vuosien varrella laajentanut toimintaansa autovauriopalveluiden täyden palvelun taloksi. Saman katon alta saa kattavien korjaamopalveluiden lisäksi varaosat sekä hinaus- ja kuljetuspalvelut. Lisäksi yrityksen historian alusta asti toiminut metsä- ja puutarhamyymälä palvelee sekä kuluttajia, että yrityksiä monipuolisilla tuote- , varaosa- ja huoltopalveluilla.
Palvelukokonaisuuden ja pitkän kokemuksen lisäksi palvelun laadun takaavat ammattitaitoinen henkilökunta, alan uudenaikaisin tekniikka sekä luotettavat yhteistyökumppanit. Kaikenkattava palvelu on asiakkaalle nopeaa ja kustannustehokasta. Kun kaikki työvaiheet suoritetaan saman katon alla, palvelu on kokonaisvaltaista ja kaikki vastaukset saa samasta paikasta.
Erikssons is a forerunner
Eriksson has been active from the very start in gathering all of finlands' car parts recyclers into the same service. We are proud of what we've accomplished, the service makes it easy for everyone to find the part they need.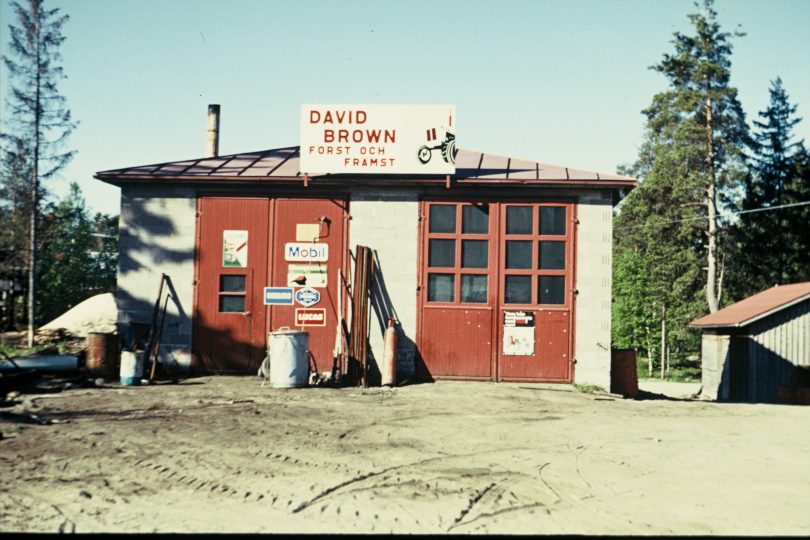 Since 1959
Our extensive knowledge in forest- and garden equipment dates has been gathered since 1959, at this time we served mainly forestry professionals. Throughout the years our service for gardening has been widened and now we offer gardening tools for both professionals and consumers.